Selena Gomez no longer has the Instagram app on her cellphone because scrolling through thousands of hateful comments would made her feel so "depressed".
Selena is the latest celebrity to kick the addiction to Instagram. The "Come & Get It" singer boasts 152 million followers on the photo-sharing platform, and she was once crowned the most-followed person on Instagram until soccer star Cristiano Ronaldo took the title last year.
Selena has been a vocal critic of the rise in popularity of social media, saying social media addiction is "unhealthy" and "terrible" for her generation.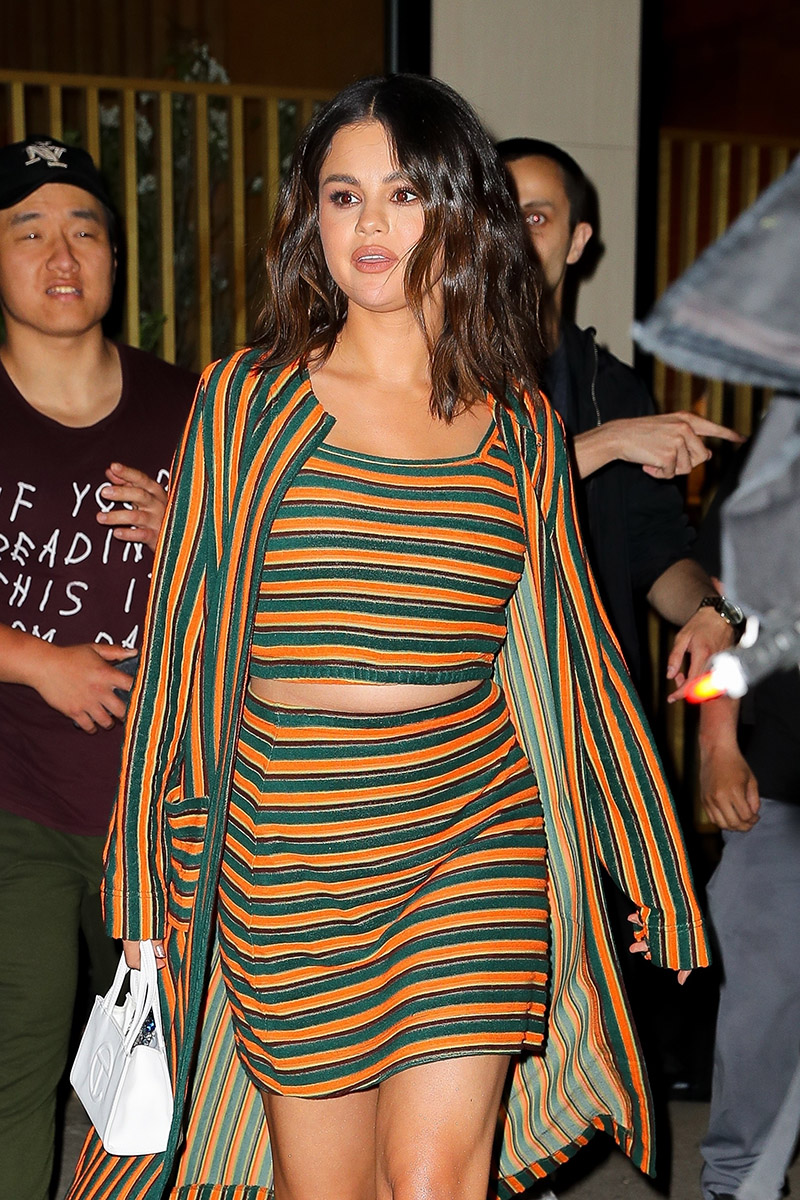 The 26 year old says she has taken steps to minimize its harmful effects on her mental health by deleting Instagram from her personal device.
"I think it's become really unhealthy for young people, including myself, to spend all of their time fixating on all of these comments and it was affecting me," Selena said on Live with Kelly and Ryan.
"It would make me depressed, it would make me feel not good about myself, and look at my body differently."
Now the singer and actress, who has taken lengthy breaks from social media in the past, has found another way to stay connected with her followers: "I have it (the app) on someone else's phone and when I feel like I wanna share something with my fans, I do it then," she explained.
Selena reportedly entered a treatment facility to seek counseling after battling anxiety and depression that were exacerbated by her dependence on social media.
Photos by DARA / BACKGRID