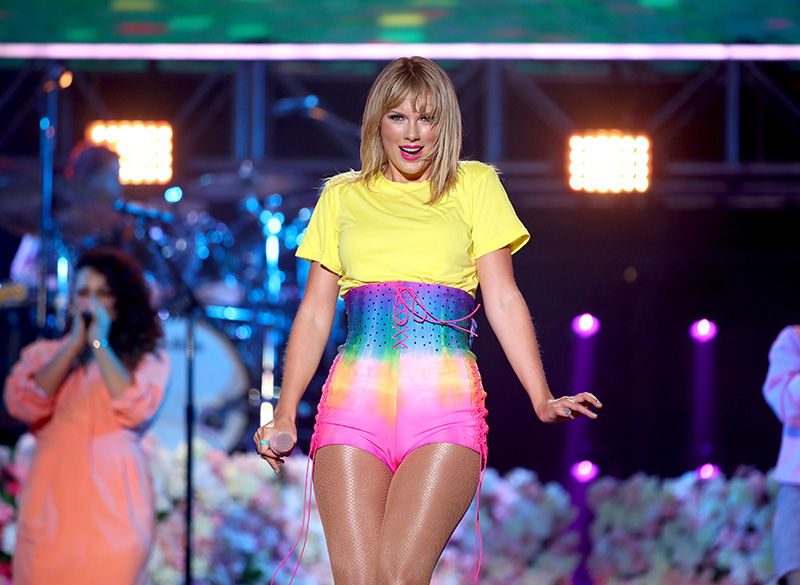 Taylor Swift takes on anti-LGBT+ protesters who disrupt parades celebrating Pride Month in her new single, "You Need to Calm Down".
The 29-year-old singer hopes her new single will dethrone country rapper Lil Nas X whose "Old Town Road" remix featuring Billy Ray Cyrus has dominated the charts for over 10 weeks.
June is Pride Month for the LGBT+ community in America. Taylor's new record aims the spotlight on protesters who disrupt Pride parades in major cities around the country.
"Why are you mad when you could be GLAAD?" she sings. The line references the organization that promotes understanding, acceptance, and tolerance of the LGBT+ community.
"We all got crowns/ you need to calm down" she sings. Later in the track, Taylor speaks directly to anti-LGBT+ protesters as she sings:
Sunshine on the street at the parade
But you would rather be in the dark ages
Makin' that sign must've taken all night.

And control your urges to scream about the people you hate
'Cause shade never made anybody less gay
The song is the second track taken from Taylor's upcoming album Lover. Her fans are anxious to see the video for "You Need to Calm Down", but the singer explained she decided to drop a lyric video first.
"I wanted you to hear the song first, then see the video," she said during a live discussion with fans. "Because the video is very worth the wait. There's a lot going on in the video so I wanted that to be a separate discovery."
The music video will debut on June 17, with the 18-track album slated for release on August 23.

Photo by Rich Fury/Getty Images