Wendy Williams was seen leaving her TV Show dressed comfortably in a negligee nightgown, a long duster and bedroom slippers on Tuesday, July 16, in New York City.
The 54-year-old daytime talk show diva recently shared her lymphedema diagnosis with her Instagram followers.
In a recent Instagram post, Wendy explained that the swelling in her legs were due to blocked ducts that normally drains lymph fluid. She said she used a machine called a Flexitouch to compress her legs which may or may not reduce the chronic swelling.
Then on Monday, she shared a photo that showed the Flexitouch machine in action (see below).
She captioned the image: "Just Wendy with lymphedema machine. 45min every day. #lymphedema #flexitouch #gethelp".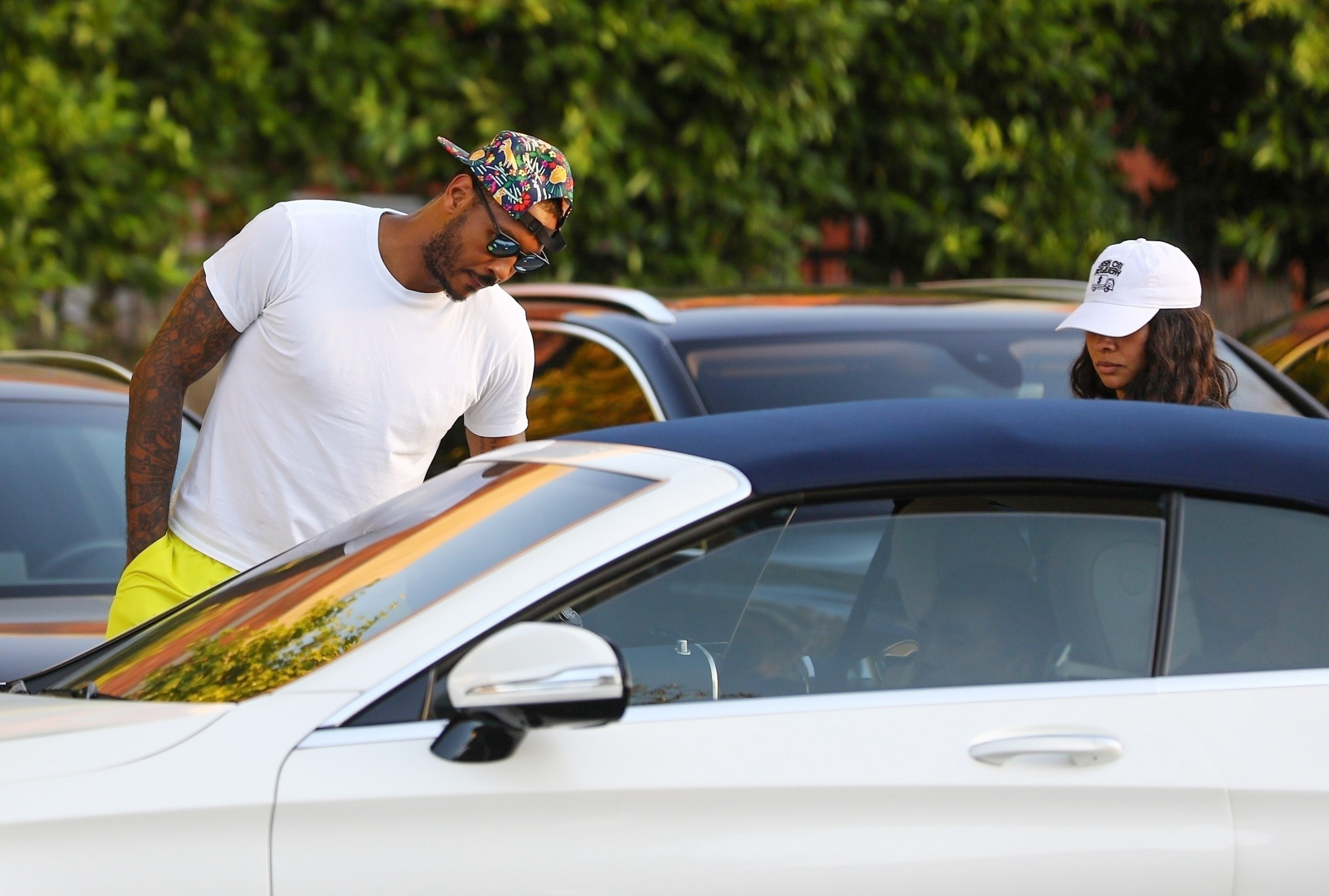 Carmelo Anthony and his long-suffering wife La La Anthony were spotted leaving Matsuhisa restaurant after sharing a romantic dinner in LA on Monday, July 15. It seems the couple made up after those embarrassing photos of him yachting with an Instagram model.
Carmelo, 35, was such a gentleman. He opened the passenger side door for La La, 40, and made sure she was buckled in securely before driving off in his Mercedes-Maybach. No one knows what to make of this development in their relationship.

Photos by Say Cheese!/GC Images | NEMO / BACKGRID