Gucci Mane and his baby mama have agreed to an out-of-court settlement in their bitter child support battle.
According to The Blast, Gucci and Sheena Evans were in court Friday for a hearing in their case. The two informed the judge they had reached a settlement and the monthly payment was approved by the court.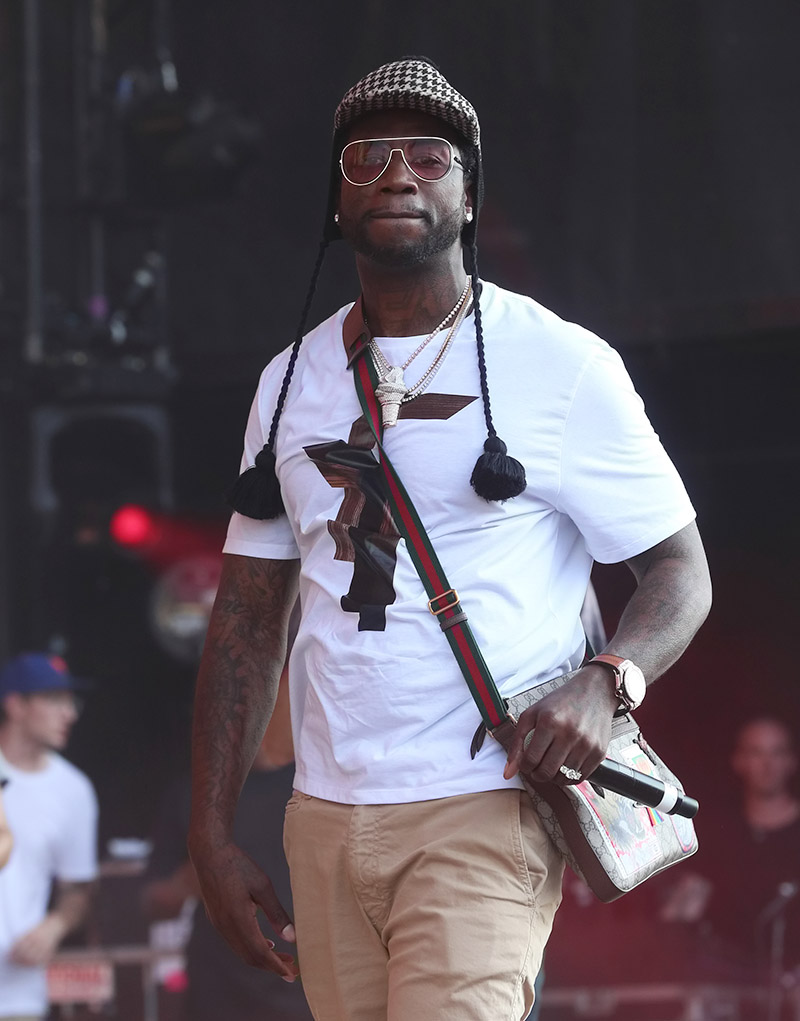 Gucci will pay Evans nearly $10,000 a month for their special needs son Keithon who was born in 2007. Additionally, Gucci agreed to purchase a new car for Evans and pay six-figures in back child support.
Per their 2011 agreement he will receive visitation and Evans will continue to have primary custody.
Last year Evans sued Gucci seeking to increase her child support from a meager $2,000 a month to $20,000 per month.
She said the rapper saw a significant increase in his income since his release from prison in 2011. She pointed to the $1 million he reportedly received for his televised wedding to Internet entrepreneur Keyshia Ka'Oir (pictured).
Photos by Ollie Millington/Redferns | Derrick Salters/WENN.com