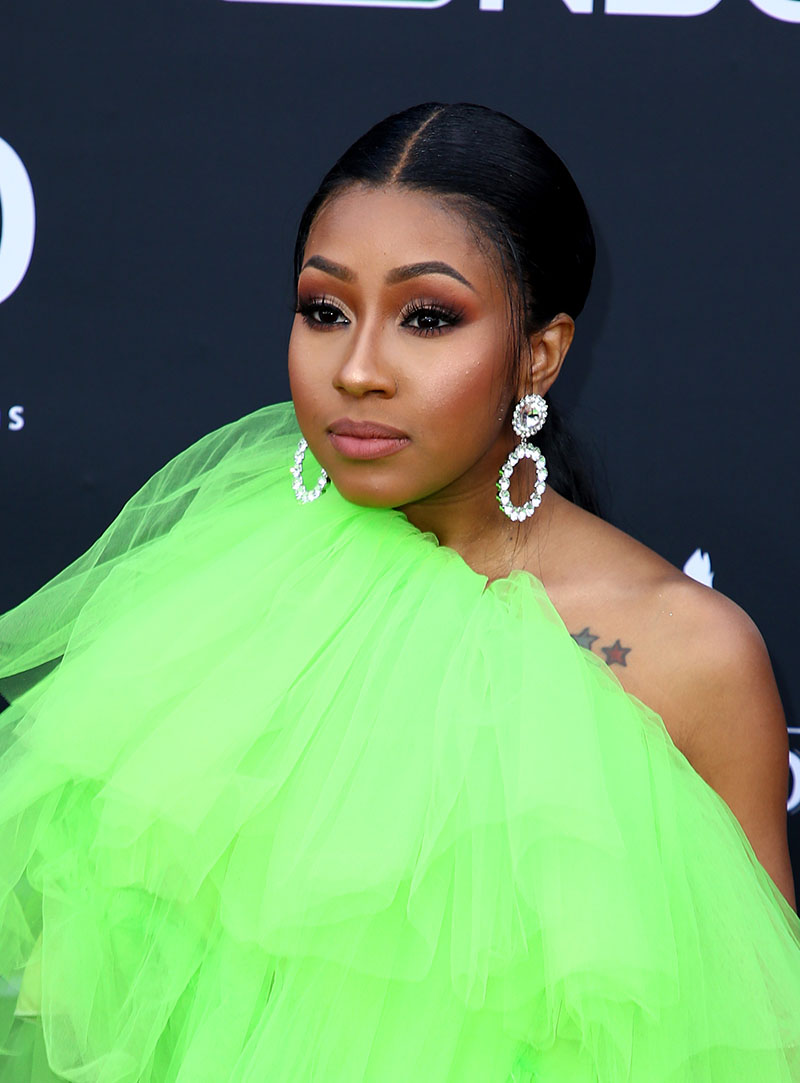 Yung Miami is the latest rapper to be targeted at a recording studio. The heavily pregnant City Girls rapper was uninjured when someone riddled her Mercedes G-Wagon with bullets as she drove away from the Circle House Studios in Miami on Monday night.
In videos uploaded to social media (see below), Yung Miami is seen talking to bystanders.
"They had the lights off so I never saw them," said the rapper who is pregnant with her second child. "Whoever it was, they had the lights off. It came from behind me, the shots started from behind me. They started from behind me because [inaudible] I said, 'Oh shit, somebody shooting!' The first shot hit the f–king spare tire. And then I don't know how the shots came from the side of me [inaudible]."
According to Madamenoire, the G-Wagon is a gift from her baby daddy, producer Southside, aka 808.
A witness uploaded video of the shooting's aftermath. They captioned the video: "Caresha new G Wagon was shot at leaving Circle House…YALL need to give her better security! Poor baby was running across the street tryna run b4 police came. Smh wow prayers for her and baby 808's protection."
The incident comes a week after Yung Miami and jailed rapper Kodak Black exchanged insults.
"And I bought Yung Miami a ring, she wanted 808's baby/When I see her I'mma hit that b—h in her stomach/The way I keep this shit too real f–kin' up my money," the troubled rapper said in a freestyle from jail.
Miami kept her response brief, saying, "Poor a– n—a Kodak ain't dust s–t!"