Rapper Future Hendrix is proud of his Atlanta harem of baby mamas who satisfy his needs while he provides financially for them. The 35-year-old Scorpio has 6 (or 7) children by as many baby mamas. In a recent post he publicly claimed 5 of his 7 baby mamas.
The Atlanta native, whose real name is Nayvadius Wilburn, mentioned his baby mamas in a post on his Instagram stories. "I have 5 wives BTW [by the way]. Love them all to death," he wrote.
His love declaration comes after The Blast reported exclusively that Future's attorney rushed to court to silence the rapper's 7th (or 8th) baby mama.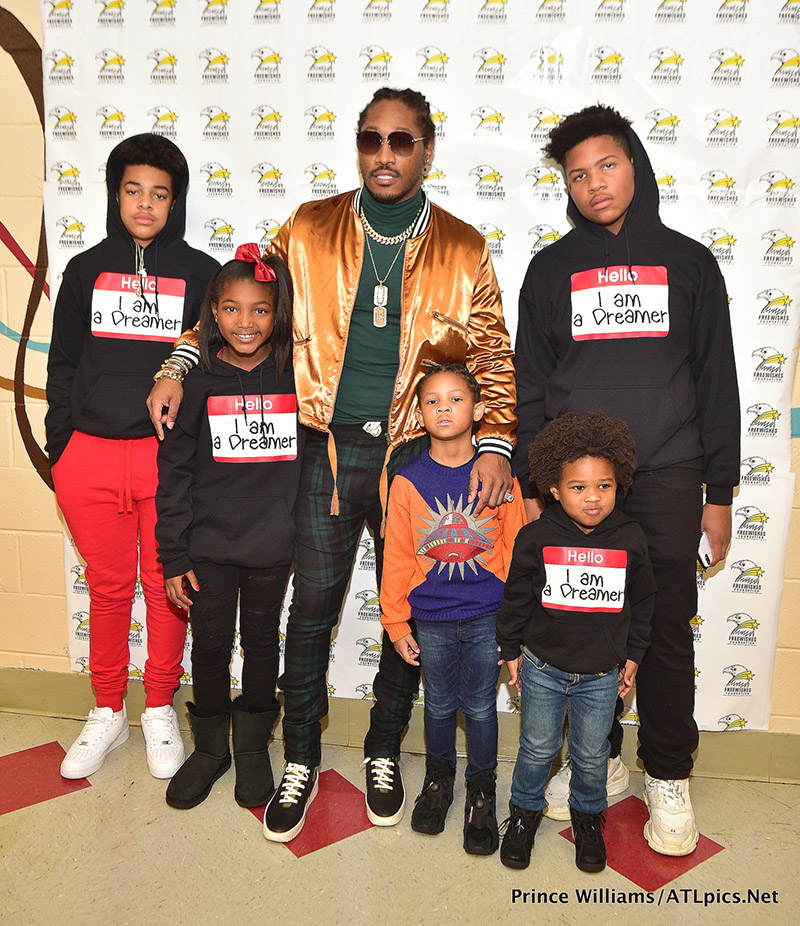 Future's 6 children include a son named Future with part-time singer Ciara; a daughter named Londyn with India J, a son named Prince with Brittni Mealy, a son named Hendrix with Bow Wow's ex Joie Chavis, and a stepson.
His latest baby mama, Eliza "Reign" Seraphin, filed a paternity case against him in Broward County, Florida, where she resides.
The rapper's lawyer pleaded with a judge to slap a gag order on Eliza, who has been very vocal on Instagram about Future's alleged failure to support his youngest child, a girl named Reign Wilburn.
Eliza is asking for retroactive and current child support for her precious daughter, Reign.
Future has made it clear that he loves and supports his 5 "wives" - which excludes Eliza and Ciara, who is already married to Russell Wilson, the NFL's richest quarterback.
This is an open post where you can discuss any subject matter. This post will not be censored or moderated. Disqus may automatically moderate certain words considered offensive. There are no rules in Open Posts. So enter at your own risk.