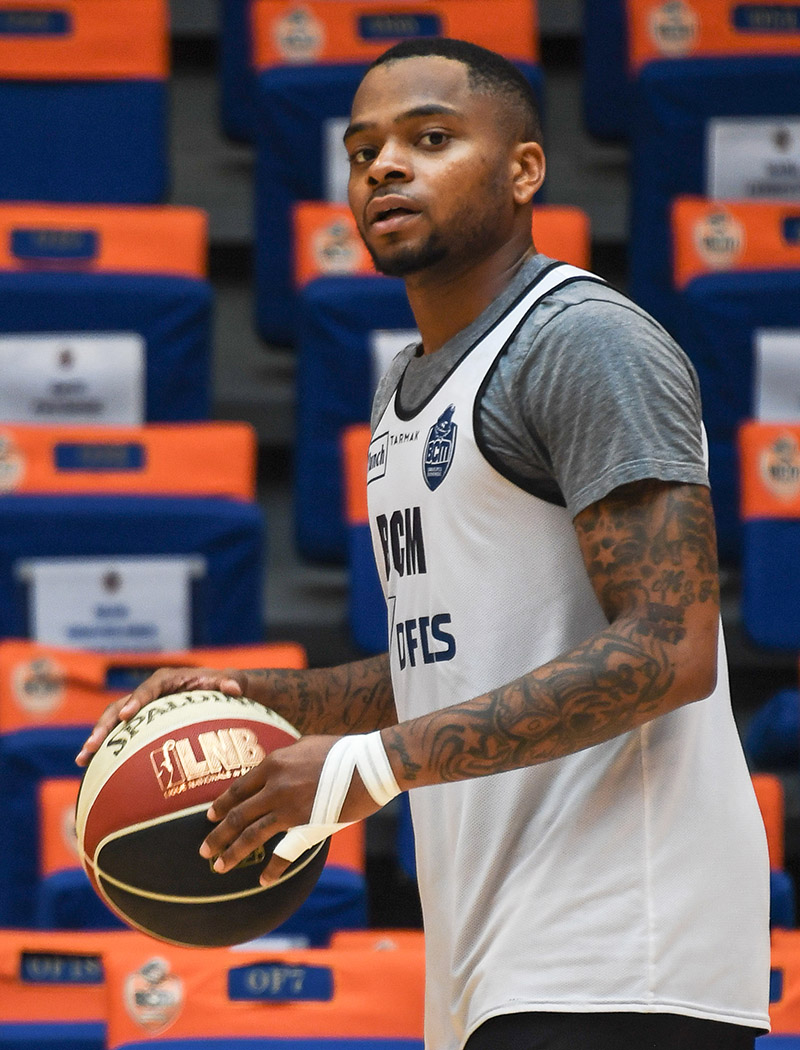 Donell "DJ" Cooper was suspended by The International Basketball Federation (FIBA) when a urine drug test revealed he was pregnant. Cooper, who was not selected in the 2013 NBA draft, was playing for a pro team in France when his urine test revealed he was with child.
Cooper's urine tested positive for the presence of human chorionic gonadotropin, or HCG, a hormone that is made by the placenta and can be detected in urine during the first two weeks of pregnancy.
An investigation determined that the American point guard substituted his girlfriend's urine for his when he submitted a urine sample for the mandatory drug test. He was suspended for fraud.
Cooper, 28, was named best player of Pro A in 2018 when he tested positive for pregnancy. He was suspended in June of this year (2019) and he won't be eligible to return until June 2020.
Cooper was a standout point guard for the Ohio Bobcats from 2009-2013. He went undrafted by the NBA in 2013. He then played for various ball clubs in Europe and in Canada over the years.
Photo by DENIS CHARLET/AFP/Getty Images