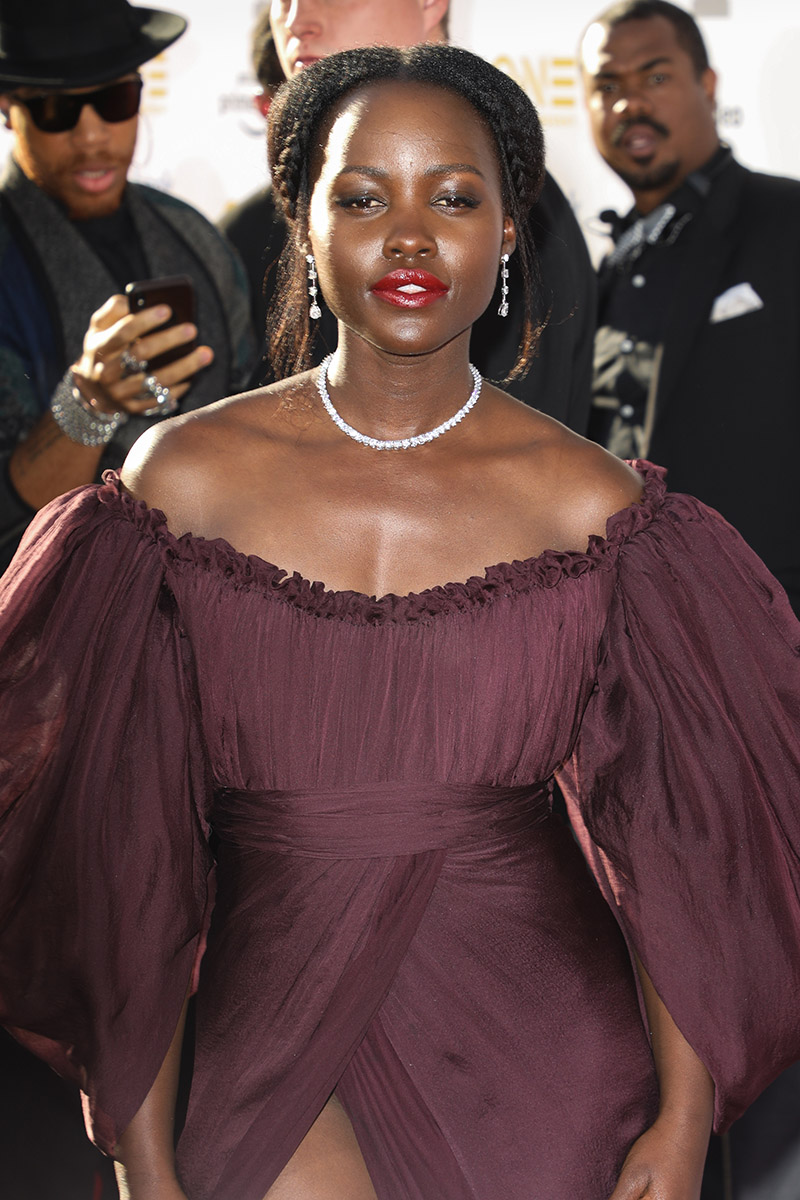 Lupita Nyong'o believes race is a "social construct" because, growing up in Kenya, she never thought of herself as "Black".
The 36-year-old Pisces was born in Mexico but raised in Kenya, which gave her a different perspective on race and racism in Black America.
She tells BBC Newsnight that she still experienced "colorism" prejudice due to having darker skin. But it was only after she arrived in the U.S. that she saw how people were divided by race.
"Race is a very social construct, one that I didn't have to ascribe to on a daily basis growing up," she says. "As much as I was experiencing colorism in Kenya, I wasn't aware that I belonged to a race called Black."
She said she only realized she was Black when she moved to America, "because suddenly the term Black was being ascribed to me and it meant certain things that I was not accustomed to."
Lupita says she was once told she was "too dark" to appear on TV, and that she was not as pretty as her sister, who had lighter skin.
"I definitely grew up feeling uncomfortable with my skin color because I felt like the world around me awarded lighter skin," the Black Panther star explains.
As a result, she believes Americans favor lighter skin even among those who are Black.
"We still ascribe to these notions of Eurocentric standards of beauty, that then effect how we see ourselves among ourselves," she adds.