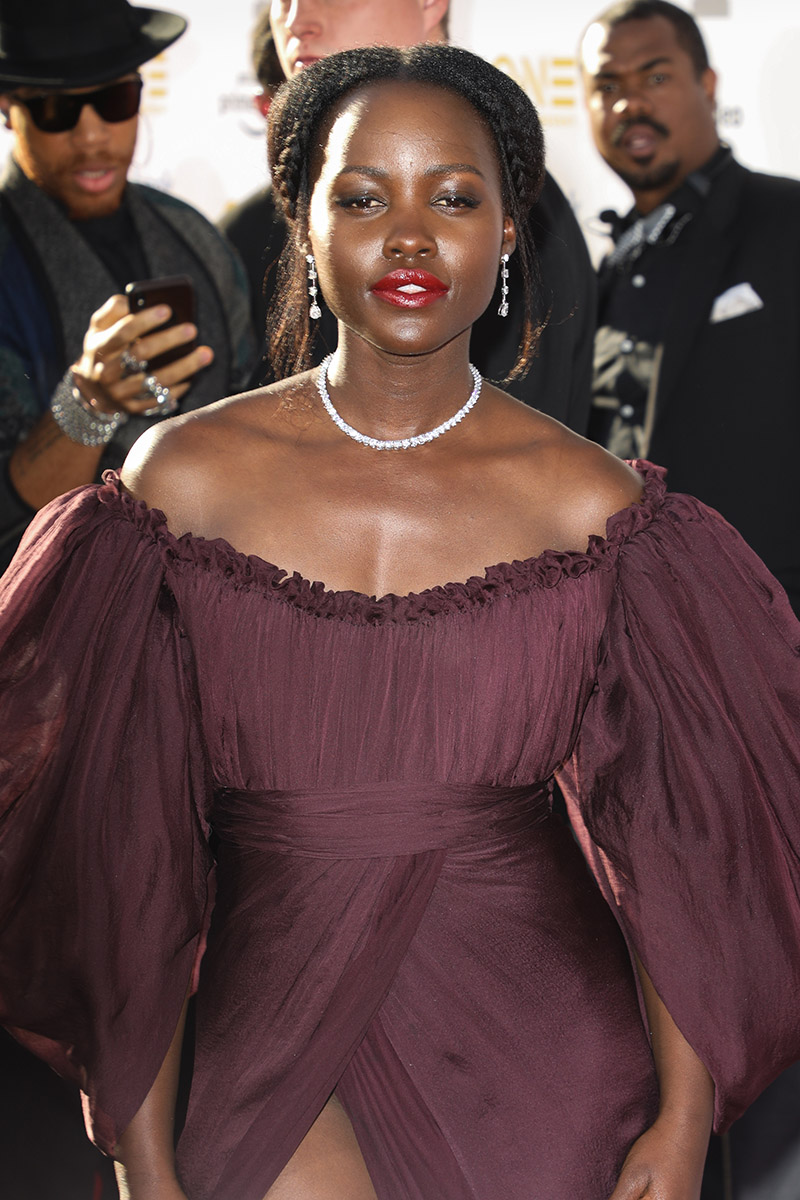 Oscar winner Lupita Nyong'o has authored a new children's book loosely based on her own battle with colorism and dark skin.
The 12 Years a Slave actress grew up thinking light-skin was better, and now her book, Sulwe, helps dark skinned children to embrace the skin they are in. The 36-year-old Mexico-born beauty still struggles with her dark skin as an adult.
"When I was younger, I had trouble accepting my skin," she tells Good Morning America. "I grew up in Kenya around very many dark people, but I grew up with a lot of light skin on TV and in the books I read and it made me feel uncomfortable with my skin color.
"I had a younger sister that was born a lot lighter than me and she got cooed… and told how pretty she was, and I realized that it was in the omission of those words when it came to me that made me feel unworthy and so it took a while for me to find my stride and learn to love the skin I'm in.
"So I wrote this book to help little kids get there a little faster."
She adds, "Some of my favorite books when I was growing up were Cinderella and Thumbelina and Beauty & the Beast… and these were all women with light skin and blonde hair and so I thought that in order to make it into the pages of book, you have to be light.
"In fact, one of the first times I drew my family, I drew them with light skin… I wrote this to give dark-skinned kids a chance to live in a world of imagination and magic."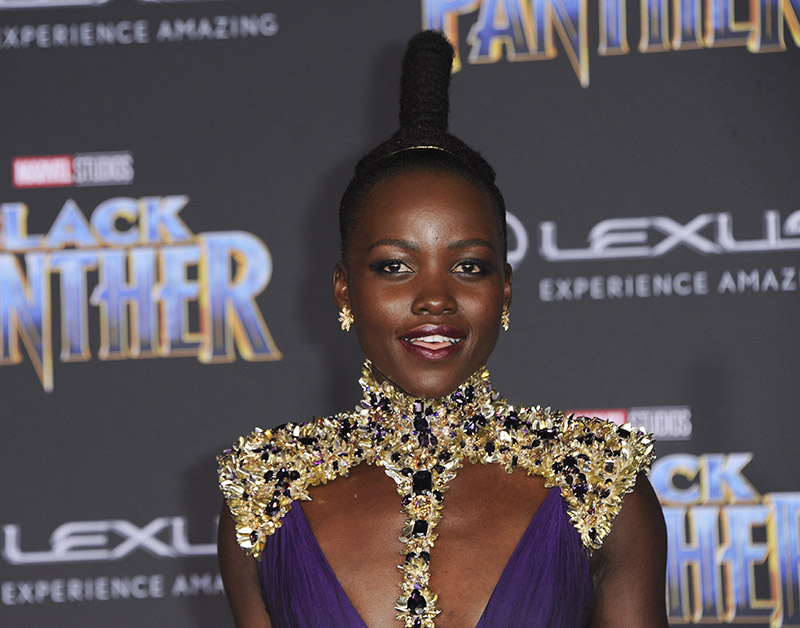 The Black Panther star previously said she didn't know she was Black until she arrived in America.
She believes race is a "social construct" because, growing up in Kenya, she never thought of herself as "Black".
"As much as I was experiencing colorism in Kenya, I wasn't aware that I belonged to a race called Black," she told BBC Newsnight.
She said she only realized she was Black when she moved to America, "because suddenly the term Black was being ascribed to me and it meant certain things that I was not accustomed to."