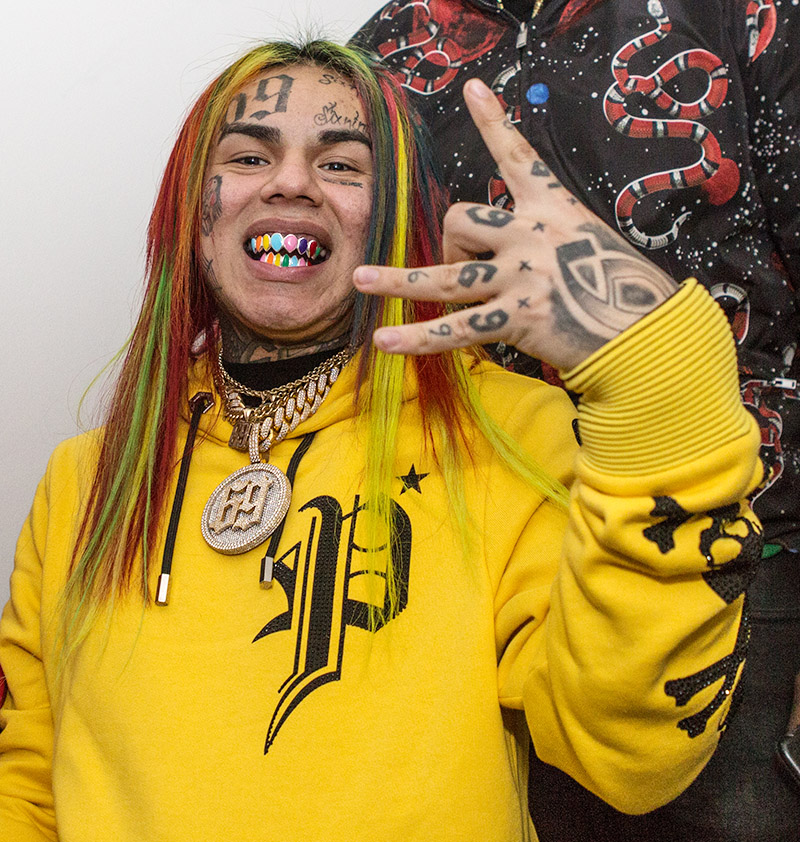 The prosecutor's office in NY has officially requested a significantly reduced prison sentence for incarcerated rapper Tekashi69, aka 6ix9ine.
According to TMZ, the U.S. Attorney in the Southern District of New York has submitted a request for a lighter sentence after the last of Tekashi69's former gang associates was sentenced to 20 years in prison last week.
The feds are grateful for the rapper's assistance in locking up members of the notorious Nine Trey Bloods street gang. They say Tekashi's assistance was "incredibly significant and extremely useful" in prosecuting and convicting 2 members of the gang.
The feds acknowledge Tekashi's testimony in open court put a target on his back and endangered his family. In the docs, prosecutors say, "There's no question that the defendant's life will never be the same because of his cooperation in this case."
They added 6ix9ine and his family will need 'round-the-clock protection at all times to avoid a retaliation attack from gang members. Tekashi's legal team says the rapper declined an offer to enter him into the government's witness protection program.
As part of his deal with the feds, Tekashi pleaded guilty to charges of racketeering, firearms offenses, conspiracy, narcotics trafficking and other crimes.
A judge will consider the prosecutor's request for significantly reduced prison time when Tekashi is sentenced in 2 weeks. He faced a mandatory minimum sentence of 47 years in prison if he didn't cooperate with the feds.