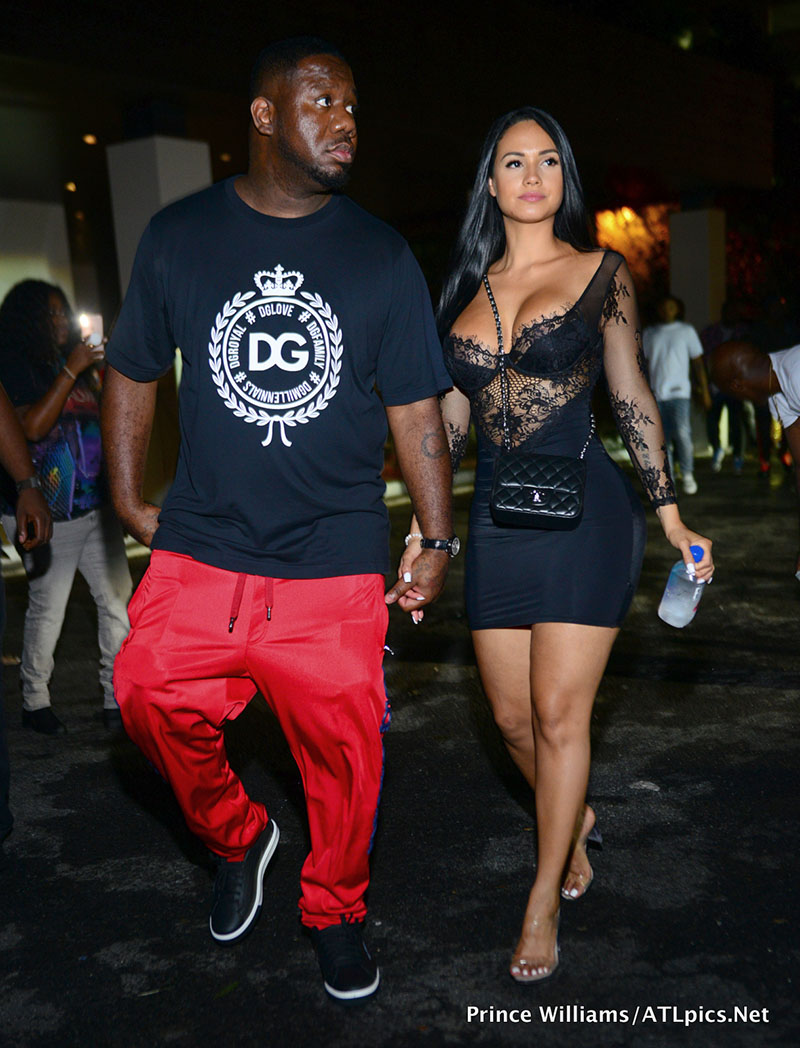 Pierre "Pee" Thomas got emotional on social media after one of his baby mamas filed a $15 million lawsuit alleging he beat her while she was pregnant with their daughter.
According to an insider, Lira Galore was furious after she saw Pee out partying with his new girlfriend (pictured above).
In legal docs obtained by TMZ, Galore accused Thomas of beating her violently during the first 8 months of her pregnancy.
But in a series of since-deleted posts, Thomas assured his followers that he never beat Galore. He said his children are his #1 priority, and he posted receipts claiming Galore used cocaine while she was pregnant.
The text messages also suggested Galore (pictured) had multiple abortions. And Thomas said Galore's lawsuit is a $15 million extortion attempt because he dumped her for another woman.
"One thing I don't play about is my father hood," Pee said. "I have 16 artist on my label, I still make time to see my children 4 times out of the week."
He added: "I've never once beat on that woman… Did I take my ring back, Yes! WHhen I became aware she was having sex with other men, Plotting with her pimp, As well as snorting coke while pregnant with my child."
He also complained that he hasn't seen his baby daughter since Mother's Day. In one text message, he wrote, "Let's just get a custody agreement and be done with it like adults. Lawyer been trying to serve you for a mediation agreement for over a month. This is sad. And stop lying."
Most of Thomas' followers seemed to take his side in the dispute. But he deleted all of his Instagram posts including the following receipts, courtesy of Rhymeswithsnitch.com.