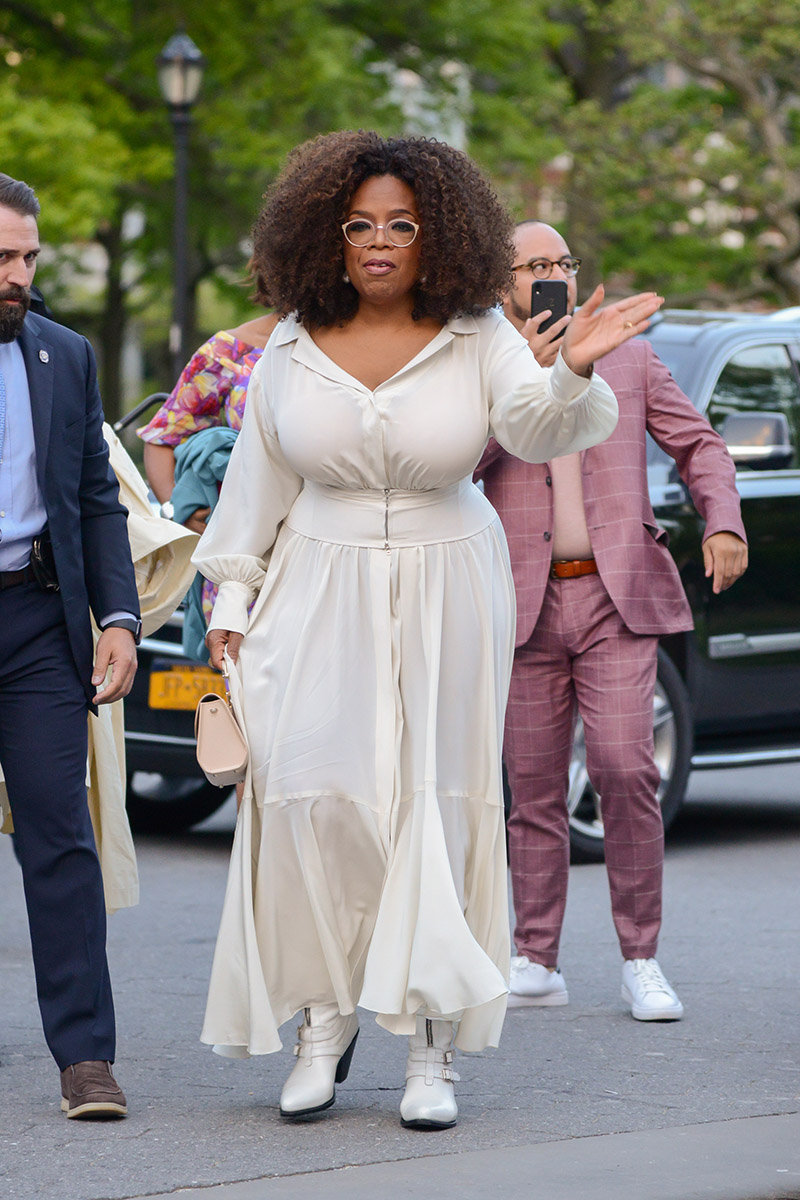 Rumors spread like wildfire last night that American media magnate Oprah Winfrey was arrested for her role in a sex trafficking ring that operated out of a South Florida mansion.
Late Tuesday night, Oprah's name began trending on Twitter.com. A conspiracy theory that sprouted on Facebook last week claimed federal agents raided Oprah's South Florida home, and that she had been arrested for sex trafficking.
The conspiracy theorists, devotees of QAnon, say an anonymous government official named 'Q' secretly unsealed documents and is sharing messages and symbols that serve as evidence of a hidden plot to overthrow President Trump, according to The Washington Post.
The QAnon devotees – all overzealous Trump supporters – believe that many elite politicians, millionaires, a few billionaires, and celebrities belong to an international cabal of pedophiles and will soon be arrested.
The rumormongers swear that Oprah had been named as one of the bigwigs in documents that were unsealed in the Jeffrey Epstein and Harvey Weinstein sex abuse cases.
But Oprah, 66, denied everything after the rumors began trending last night.
"Just got a phone call that my name is trending. And being trolled for some awful FAKE thing. It's NOT TRUE. Haven't been raided, or arrested. Just sanitizing and self distancing with the rest of the world. Stay safe everybody. [prayer emoji]
— Oprah Winfrey (@Oprah) March 18, 2020."
In a viral Facebook post, the author claimed the coronavirus "is the biggest covert U.S. intelligence operation that the world has ever seen."
The author predicted that the disease would provide cover for the arrests of prominent individuals including Canadian Prime Minister Justin Trudeau, Oprah Winfrey, and actor Tom Hanks, who was recently released from a hospital along with his wife, Rita Wilson, after they both tested positive for the virus in Australia.
The QAnon conspiracy theories gained momentum after U.S. President Donald Trump retweeted user photos of yellow police tape surrounding Oprah's Mediterranean villa in Boca Raton, Florida on Sunday.
The images claimed feds were "excavating the property and digging up tunnels" that were supposedly used as an underground railroad for sex traffickers to ferry children to the mansions of millionaires in the wealthy enclave of Boca.
Oprah owns many fabulous properties around the world, but none of them are in Florida, according to The Post.
Director Ava DuVernay rushed to Oprah's defense on Twitter.
"Trolls + bots began this disgusting rumor. Mean-spirited minds kept it going. #Oprah has worked for decades on behalf of others. Given hundreds of millions to individuals + causes in need. Shared her own abuse as a child to help folks heal. Shame on all who participated in this."