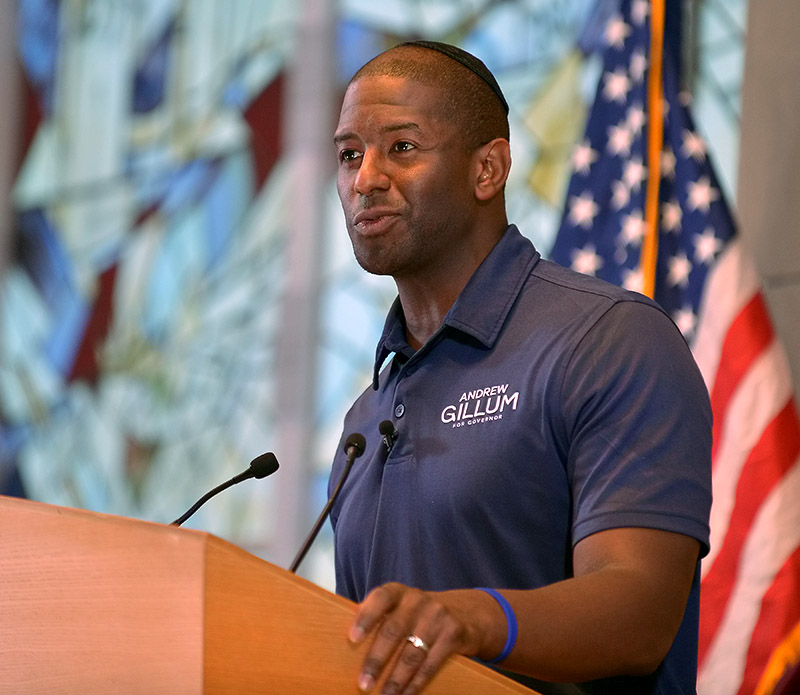 A police report provides more detail into what transpired inside a Miami Beach hotel room where former Tallahassee mayor Andrew Gillum was caught in a compromising position with a naked man late Thursday.
According to a police report obtained by conservative activist Candace Owens, Gillum was arrested in a drug-filled hotel room with two other men last night in Miami Beach.
Officers responded to the upscale Mondrian South Beach Hotel at 1100 West Avenue after one of the men, Travis Dyson, allegedly overdosed on crystal meth.
According to the report, Aldo Mejias provided Dyson with his credit card to book a hotel room where Dyson and Mejias were to hook up later that night. Dyson booked the room around 4 p.m. Thursday.
Mejias told police that when he arrived just after 11 p.m., he found Dyson in the room with Andrew Gillum.
Mejias said Dyson walked over to the bed and collapsed, and Mejias observed Gillum in the bathroom vomiting.
Mejias stated he called 911 after he observed Dyson having difficulty breathing and vomiting on the bed before collapsing again.

Read More: Travis Dyson: 5 Facts You Need to Know

Responding medics rushed Dyson to a hospital where he was in stable condition and alert as of Friday morning. Officers attempted to speak with Gillum but he was too "inebriated" to communicate with police.
A police source told Owens that Gillum was naked inside the hotel room with Dyson. Police observed methamphetamines in three small baggies on the bed and the floor.
Police responded to the hotel a second time that night to "conduct a welfare check on Mr. Gillum." Medics stated Gillum was in stable condition with normal vital signs.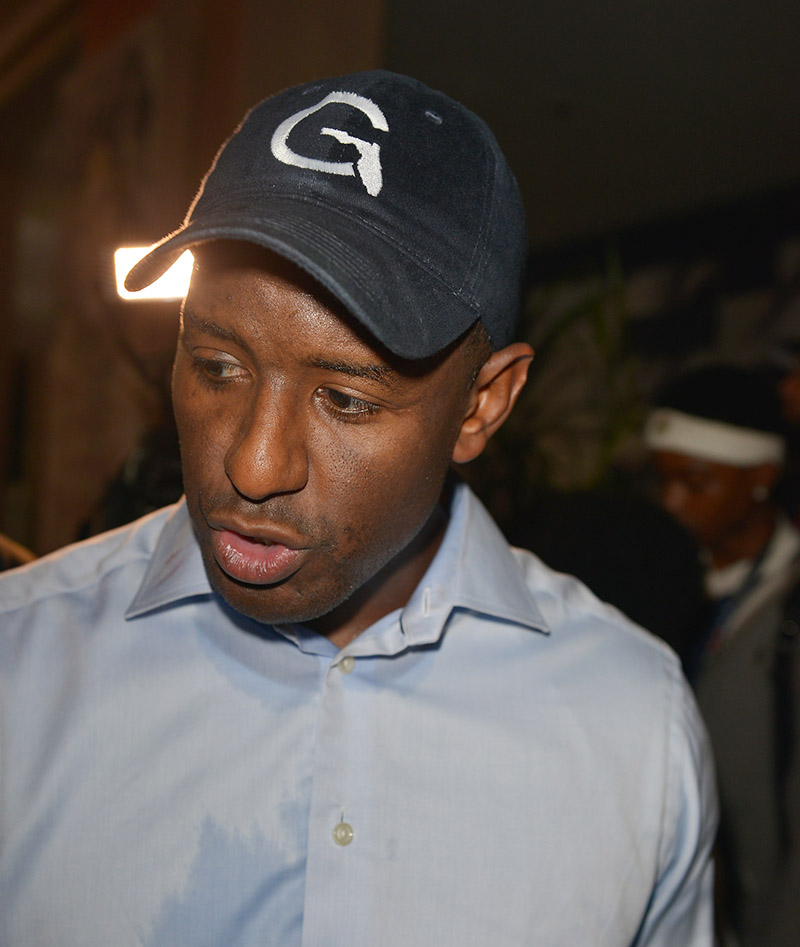 Gillum, 40, left the hotel and went home to his wife, R. Jai Gillum, and their three children.
The next day, after the news broke, Gillum issued a statement asking for privacy.
"I was in Miami last night for a wedding celebration when first responders were called to assist one of my friends. While I had too much to drink, I want to be clear that I have never used methamphetamines. I apologize to the people of Florida for the distraction this has caused our movement."
Mejias later said he did not attend a wedding in Miami. He was there to meet up with Dyson.
Gillum added that he will spend "the next few weeks" with his family and asked for privacy.
R. Jai Howard is Gillum's wife of 11 years. Gillum, a Democrat, served as the 126th Mayor of Tallahassee from 2014 to 2018.