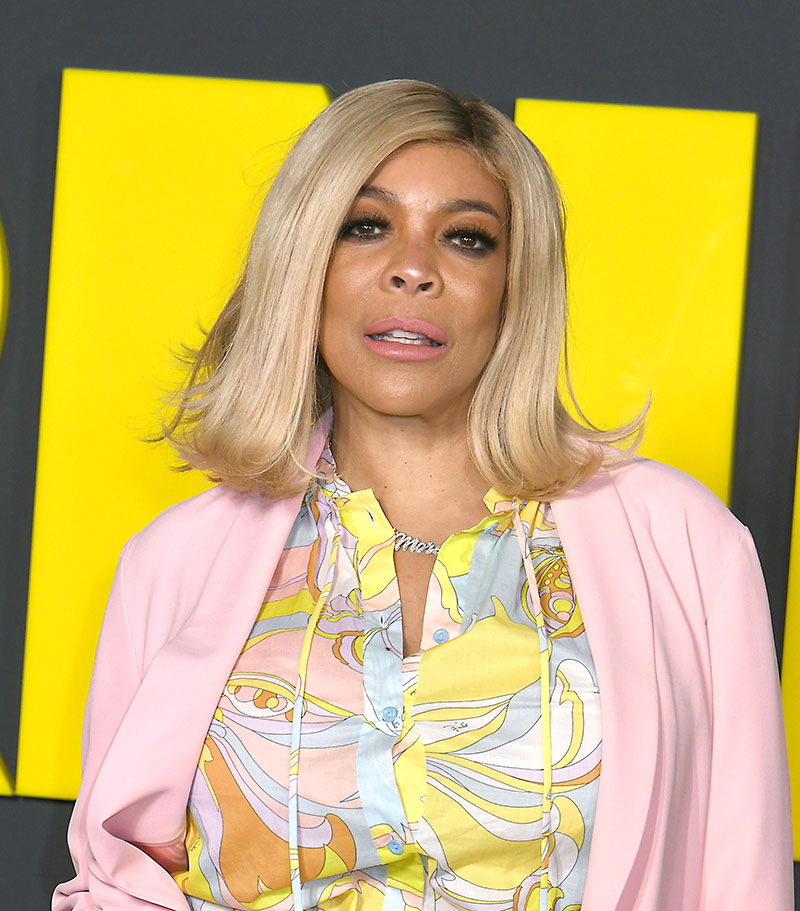 Last week rumors spread that talk show maven Wendy Williams had suffered a mental breakdown and was hospitalized on a mental ward.
YouTube star Tasha K, who broke the news about Wendy's ex-husband, Kevin Hunter, fathering a child out of wedlock, reported that Wendy was hospitalized and may not return to her show any time soon.
But the 55-year-old talk show host resurfaced on Monday outside her Manhattan condo. Wendy looked good for someone who was supposedly hospitalized with a mental breakdown.
She wore a face mask and a grey hoodie over a black top. Her neck and wrist were dripping in diamonds.
Wendy carried a newspaper, dated June 1, 2020, as proof that she is out and about and doing well.
Wendy enlisted someone to take a photo of her for the 'Gram, since there were no paparazzi around.
She captioned the photo: "Wow June is here! I didn't see paparazzi but ok. I needed my stuff before NYC dark. Black lives have ALWAYS mattered."
One telltale sign that she was indeed in a hospital recently is a large bruise on the back of her left hand where a nurse or doctor attempted to start an IV but ruptured her fragile vein instead. The spot on her left hand is easily recognizable as an IV infiltration.
Wendy, who was filming her popular talk show from home, was forced to halt taping of the show with just a skeleton crew in her NYC studio due to the coronavirus outbreak.
Variety.com exclusively reported that Wendy was taking a hiatus due to her ongoing medical issues with Graves' disease in May.
Reportedly Williams suffered crushing fatigue among other symptoms related to her diagnosis.
"In consultation with her doctor and as a precautionary measure, she will be taking some time off as she continues to receive treatment," read a statement from her publicist.