Months after (finally) coming out of the closet as a lesbian, rapper Da Brat claims she had a close personal relationship with former NBA star Allen Iverson and Rasheeda's promiscuous husband, Kirk Frost (not at the same time).
Da Brat, 46, was recently interviewed by RHOA cast member Kandi Burruss on "Kandi Online." The rapper, real name Shawntae Harris, claims she once dated Iverson, but she chose not to make the relationship public.
She swears she cooked and ironed his clothes for him and she even gave him a hand when he woke up in the morning.
"I was like, 'This is it!' But then I think you know, basketball players? (expletive)," she said. "He had a baby mama, some kids. He had a lot of stuff going on."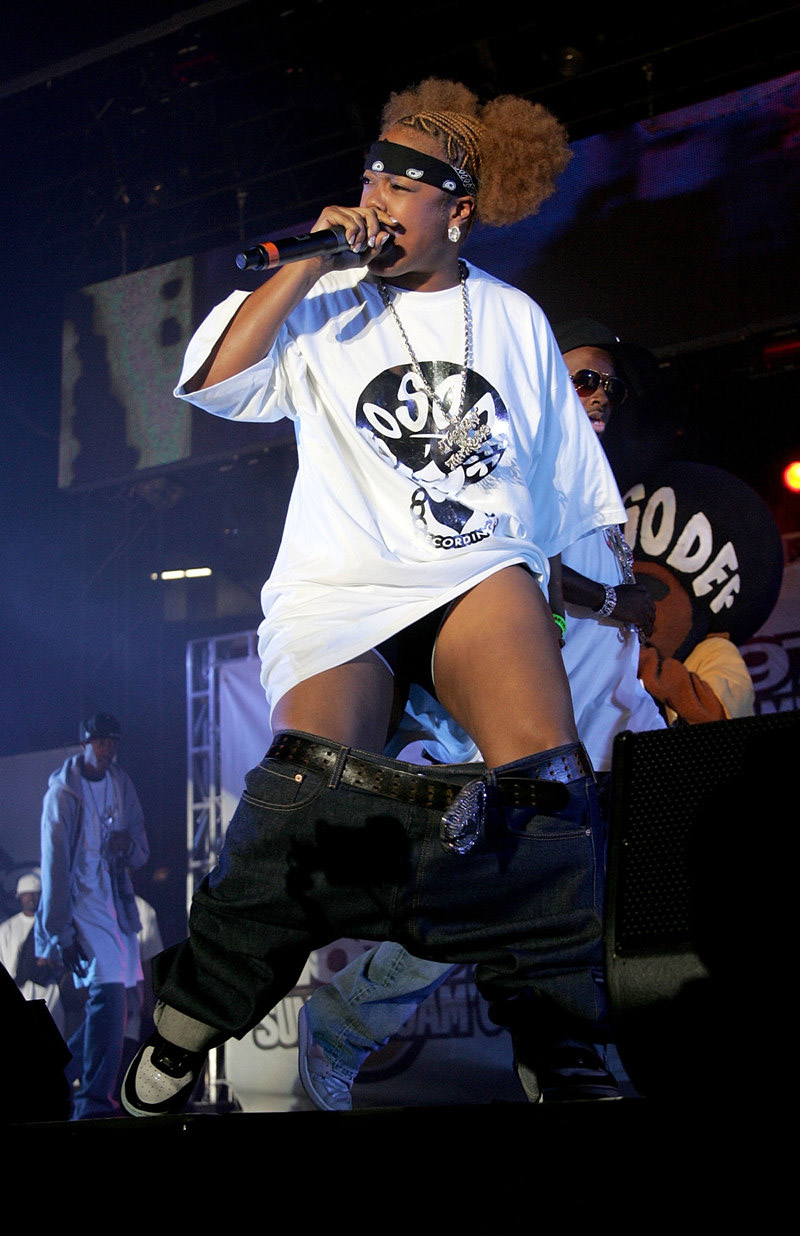 Da Brat had a lot of things going on, too. She was at the peak of her career as a rapper, and she lived in Atlanta with her steady girlfriend. But I digress.
Da Brat's revelations probably left her fiancée, Jesseca Dupart, scratching her head. Da Brat does have a habit of getting touchy/feely with men. But that may be because she lacked a father figure growing up.
Is Da Brat just attention-seeking by claiming to have intimate relationships with emotionally unavailable men? Or is she confused about her sexuality?

This is an open post where you can discuss any subject matter. This post will not be censored or moderated. Disqus may automatically moderate certain words considered offensive. There are no rules in Open Posts. So enter at your own risk.