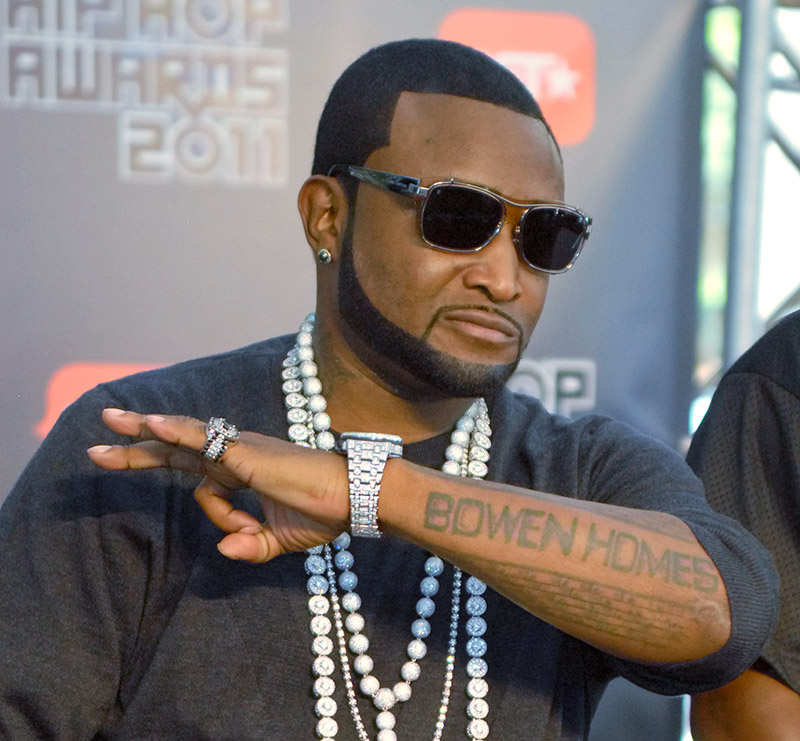 Rapper Shawty Lo, born Carlos Rico Walker, died in a single-vehicle traffic accident in Atlanta on September 21, 2016.
The accident happened around 2:20 a.m. when Walker, 40, lost control of his Audi A7, went over a guardrail, hit two trees and caught on fire. He was ejected from the car and pronounced dead at the scene.
He left behind 11 children and thousands of heartbroken female fans, some of whom had hoped to become baby mama No. 12.
One of Walker's baby mamas was ex-girlfriend Jai Jai, who went on to become a rapper in her own right.
Walker's funeral procession stopped at the Blue Flame Lounge, one of his favorite strip clubs on the outskirts of Atlanta.
Walker, 2nd from right, was a founding member of the hip hop group D4L. The group reached national prominence in 2005 when their single "Laffy Taffy" topped the Billboard Hot 100 chart and went on to be certified 3X platinum by the Recording Industry Association of America (RIAA).
In 2007, he released his solo single "Dey Know", which was included on his solo debut album Units in the City, released in 2008. His second studio album, R.I.C.O., was released posthumously in March 2017.
Share your favorite stories about Shawty Lo in the comments.

This is an open post where you can discuss any subject matter. This post will not be censored or moderated. Disqus may automatically moderate certain words considered offensive. There are no rules in Open Posts. So enter at your own risk.