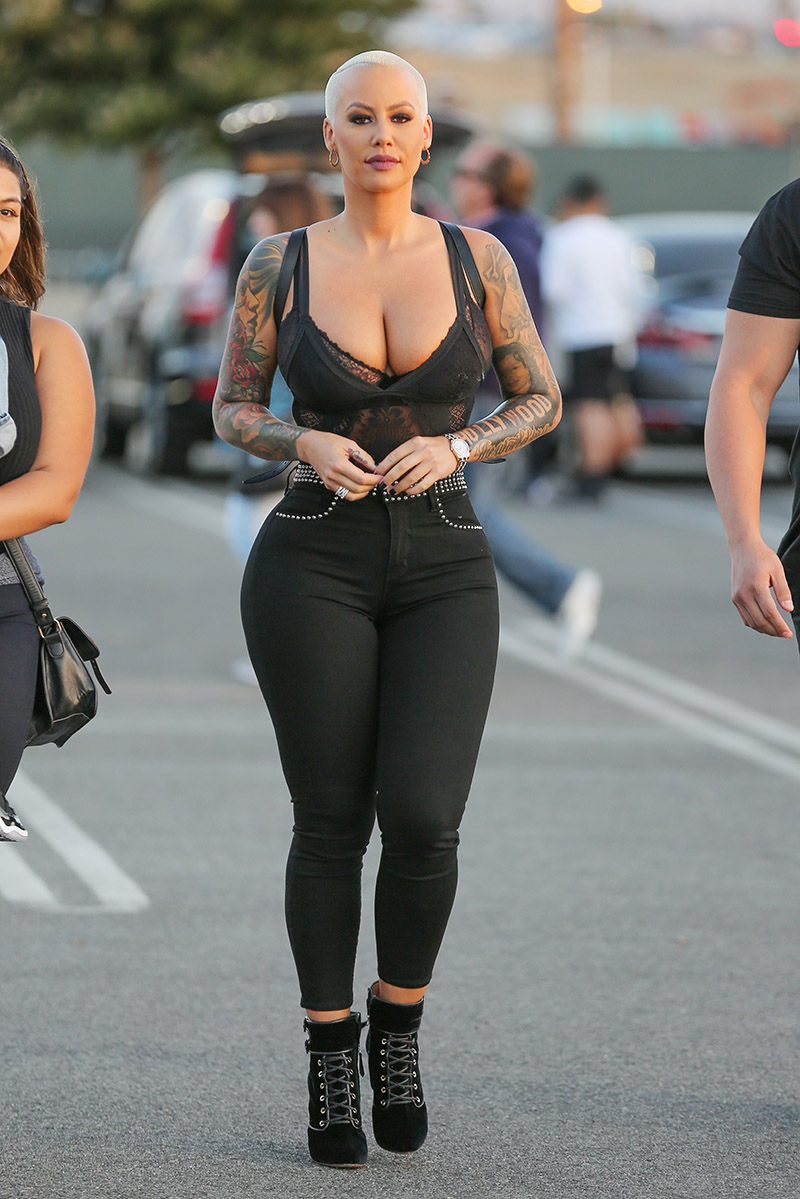 Former socialite Amber West revealed ex-fiancé Kanye West has bullied her for a decade, and she's tired of it.
Amber, who dated Kanye for two years, revealed they split on bad terms in 2010. She claimed Kanye's wife Kim Kardashian-West was one of the reasons that she and Kanye split.
Amber may sound bitter, but she claims Kanye continues to bully her a decade after they split.
"Even if someone is picking on me which he has for 10 years. He has picked on me, he has bullied me for 10 years," Amber said on the No Jumper YouTube channel. "He just called me a prostitute and, like, 10 years later, just leave me alone."
She added: "And then I'm a woman… you're bullying me, like, just move on with your life!"
Amber assumed her ex is calling her out to make his wife more comfortable. The mom-of-two suggested she may be the wedge between Kanye and Kim that drove him to move to Wyoming two years ago.
"I always stood up for Kim," said Amber. "I always, like, she had an ex-boyfriend that she loved at the time and she made a sex tape… it's just not a big deal to me.
Amber, who shares a son named Sebastian with rapper Wiz Khalifa, has a son named Slash with current boyfriend Alexander Edwards.