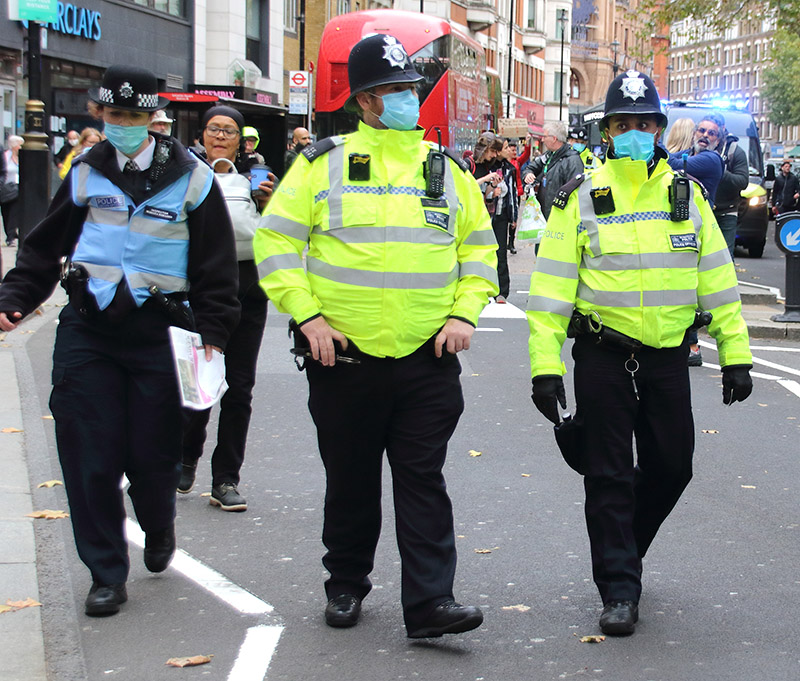 A British woman said she was threatened with a police visit to her home if she didn't download a Covid-19 tracking app.
According to LockdownSkeptics.org, the woman from Skipton tested positive for COVID-19 and immediately self-isolated in her home.
What followed was a flurry of 20 texts from the National Health Service (NHS) demanding that she download the NHS "track and trace" App.
She refused to download the app since she is already self-isolating. Her refusal prompted a phone call from the Test and Trace system. The caller threatened her with a "police check at your address if you do not download the app."
According to Zerohedge.com, the track and trace app is "completely voluntary" and authorities have no grounds to enforce downloads.
England and Wales are under emergency "Tier 3" lockdowns which means everything is shut down except hospitals and grocery stores.
Residents are stopped at the entrance to grocery stores by police who ask them what they plan to purchase inside. Only "essential items" may be purchased. Items such as cakes, sanitary napkins, makeup, books and clothing are not considered essential items.
London is also banning protests of more than two people. It is unlawful to gather in large crowds to demonstrate against London's restrictive lockdowns.
Protests such as this Black Lives Matter demonstration on June 20 are outlawed in London, England, at least until December.