Jay-Z and The Go-Go's are among the list of music legends to be inducted into the 2021 Rock and Roll Hall of Fame.
The Rock and Roll Hall of Fame (RRHF) announced the New York-born hip-hop icon will be among the list of nominees to be inducted at the 2021 ceremony on October 30 in Cleveland, Ohio, reported Billboard.
He will join rock veterans The Go-Go's, Foo Fighters, singer-songwriter Carole King, Todd Rundgren and Queen of Rock n' Roll Tina Turner.
Turner, King and Foo Fighters' Dave Grohl are already in the Rock Hall of Fame — King is the first person in the Rock Hall as a performer and non-performer.
Turner was previously recognized as part of R&B duo Ike & Tina Turner; and Grohl with grunge icons Nirvana.
The RRHF was criticized for not inducting The Go-Go's into the Hall sooner. The group made history in 1982 when they topped the Billboard album chart as the first all-female band that wrote their own material and played their own instruments.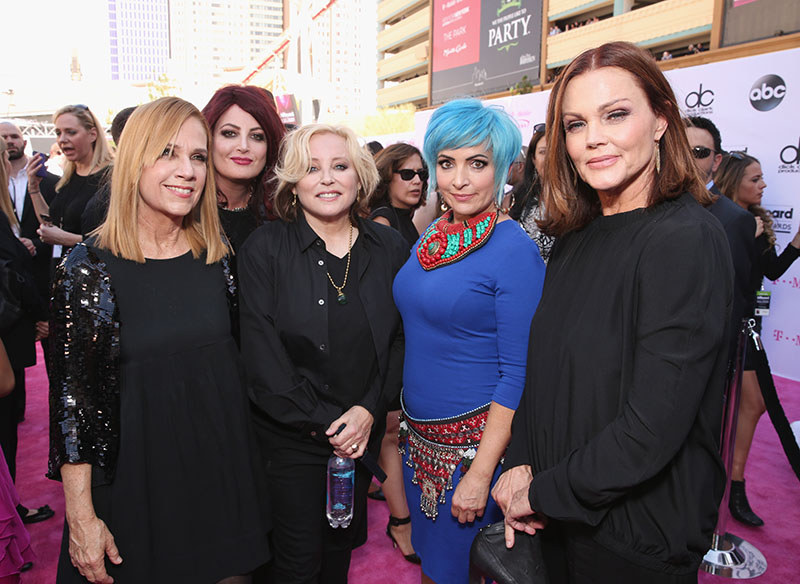 Go-Go's members (L-R) Charlotte Caffey, Abby Travis, Gina Schock, Jane Wiedlin, and Belinda Carlisle are pictured at the 2017 Billboard Music Awards.
The Rock and Roll Hall of Fame will also induct rap legend LL Cool J, singer/songwriter Billy Preston, and Randy Rhoads. Electronic pioneers Kraftwerk, spoken-word poet Gil Scott-Heron and bluesman Charley Patton are joining the RRHOF under the early influence award category.
Music executive and film producer Clarence Avant, 90, aka "The Black Godfather", is the recipient of the Ahmet Ertegun award. He is pictured with Jay Z (left) and Sean Combs.
The ceremony will take place October 30 at Rocket Mortgage Fieldhouse in Cleveland, with a radio simulcast on SiriusXM's Rock and Roll Hall of Fame radio channel. It will broadcast on HBO and stream on HBO Max at a later date.