Sources tell Sandrarose.com that Usher Raymond and his girlfriend Jenn Goicoechea are expecting their second child together.
Usher, 42, and Jenn, 37, are already parents to baby girl Sovereign Bo, who was born in September 2020. The happy couple is pictured shopping in Beverly Hills with their daughter and Usher's son, Usher Raymond V.
Jenn is VP of A&R at Epic Records. The couple began seeing each other in 2018 when Usher and then-wife, Grace Miguel, announced their separation after 3 years of marriage.
Usher and Jenn took their romance public in 2019 when they were seen together at the Hollywood Bowl.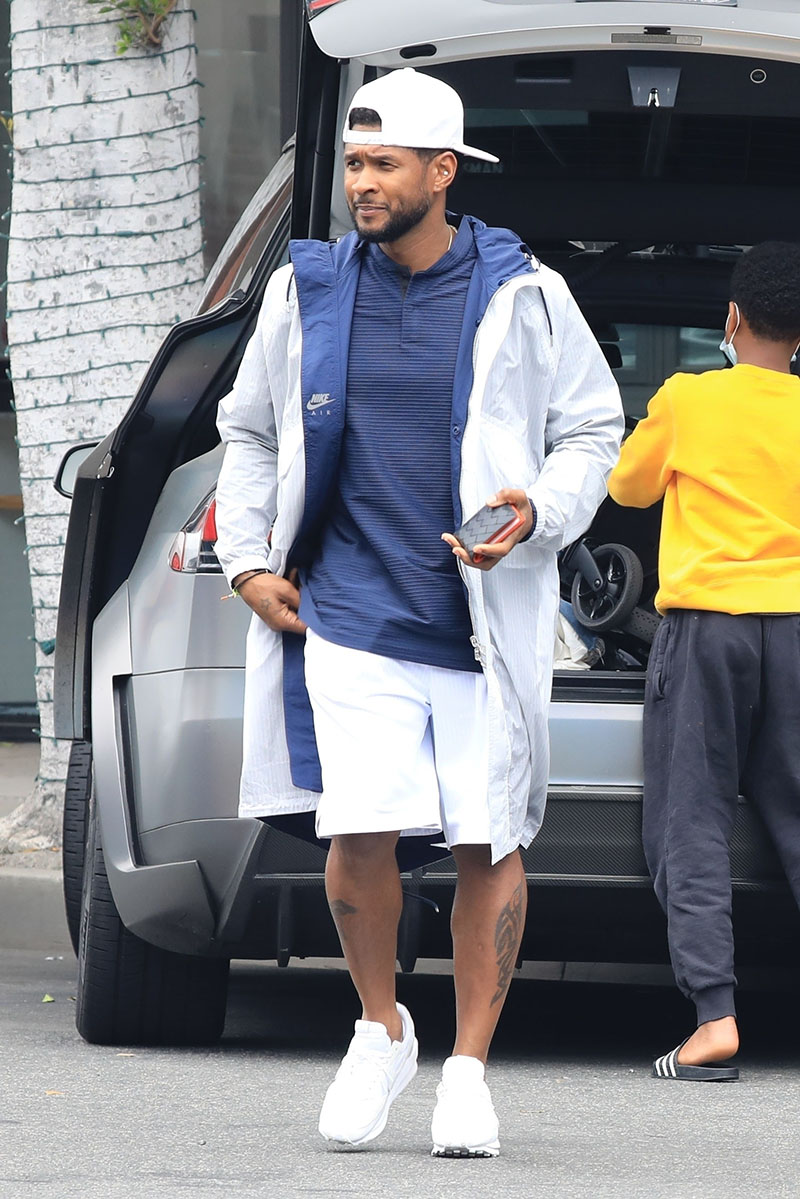 User has two sons, Usher V, 13, and Naviyd Eli, 12, by his ex-wife Tameka Foster, a celebrity stylist who previously worked as hair stylist for R&B singer Lauryn Hill.
Usher's 2004 album Confessions is the fastest-selling R&B album in history. He is credited with helping Justin Bieber's rise to fame with their collaboration song "Somebody To Love."