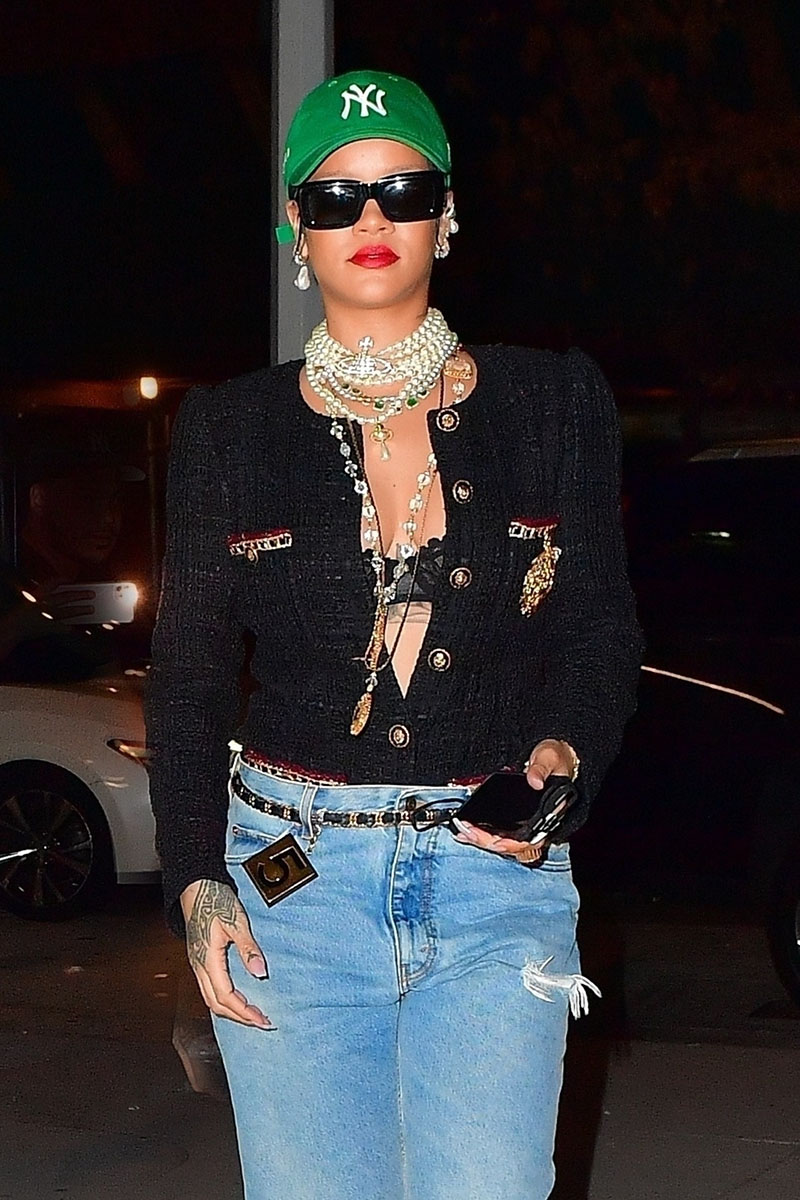 Rihanna kept it casual, dressing down in Chanel and Gucci while running errands at her local Whole Foods in New York.
The 33-year-old semi-retired singer dressed down in a pair of baggy stone washed jeans and a black Chanel blazer with gold buttons from the Chanel Fall 2021 collection. She accessorized with a Chanel No. 5 belt, white Adidas Samba Og sneakers, and Gucci sunglasses.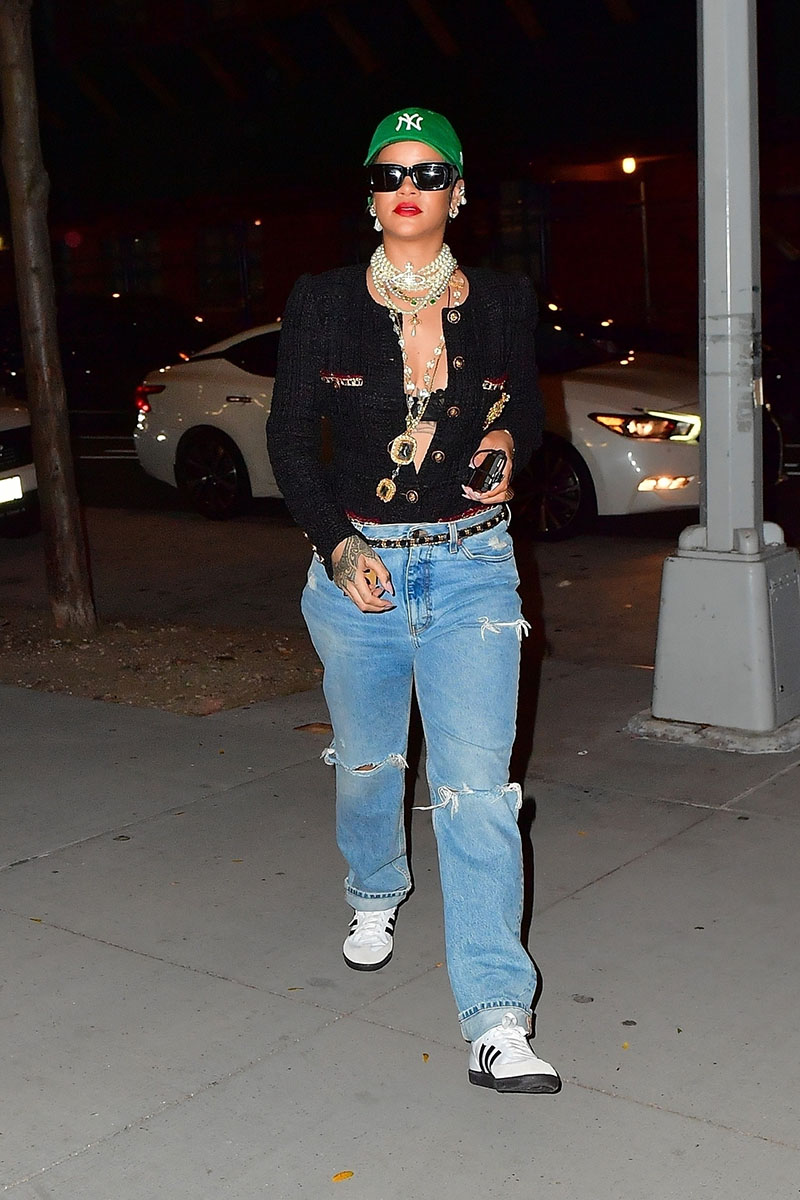 She completed her look with layers of pearl necklaces and gold pendants around her neck. Her ensemble is estimated to fit into any budget at around $7,000.
Rihanna was accompanied by her personal assistant and a bodyguard.
Last week, the newly minted billionaire was sued by a musician who says Rihanna's Fenty brand fashion show nearly got her decapitated.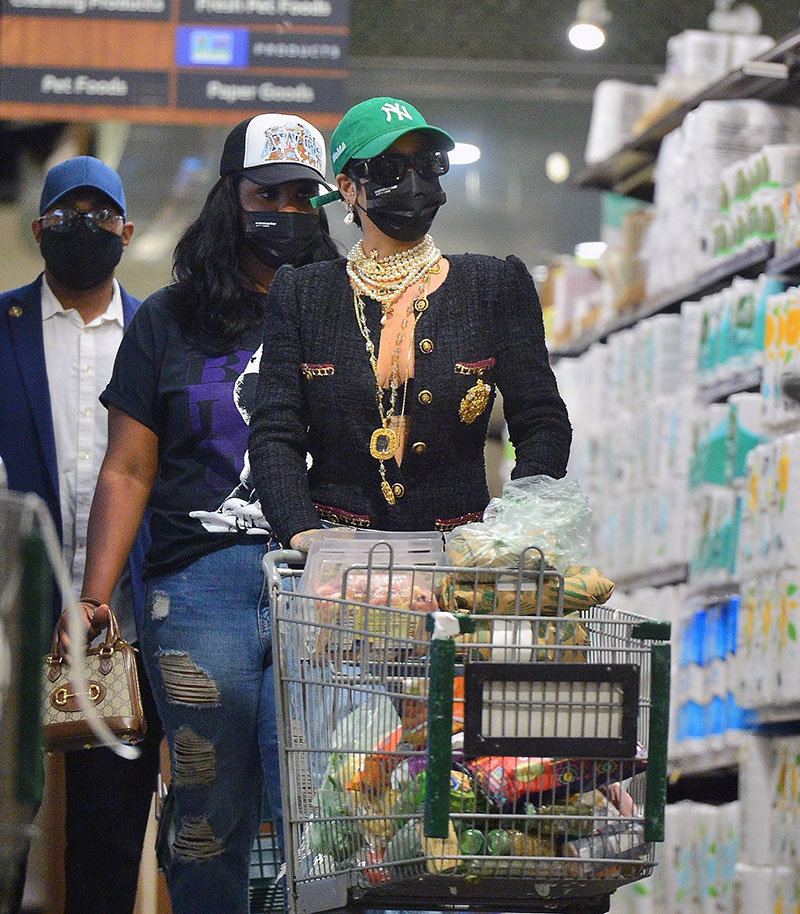 Jane Doe claims Rihanna's Fenty brand reached out to use one of her songs during a fashion show last fall.
But the DJ played the wrong version of the song that included a sample of sacred Islamic proverbs being chanted, according to TMZ.
Despite a public apology from Rihanna following the public backlash, the artist claims she was forced into hiding and is in constant fear for her life.