Rihanna appeared to make a political statement about vaccine mandates after presenting her Savage X Fenty Show in Los Angeles on Thursday.
The Bajan beauty mogul was seen leaving Pier 59 recording studios in NYC on Friday. She wore a Vetements t-shirt with a political slogan on the front: "Think while it's still legal."
The 33-year-old singer also wore Vetements baggy jeans, a Bottega Veneta bag and metallic pointy toe boots.
For those still waiting for new music from Rihanna, the semi-retired singer told the AP she is still working on her new album.
She said her new music will be "completely different" from what fans are used to.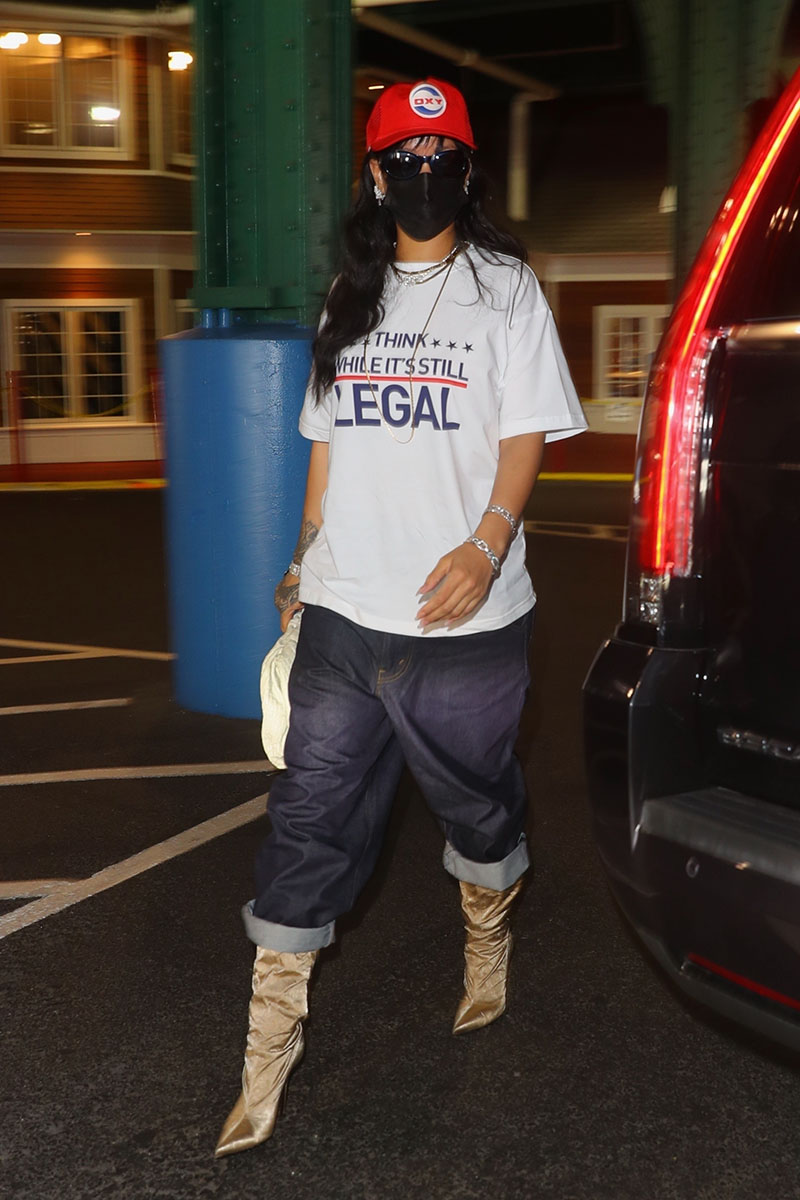 "You're not going to expect what you hear. Just put that in your mind. Whatever you know of Rihanna is not going to be what you hear.

"I'm really experimenting. Music is like fashion. You should be able to play. I should be able to wear whatever I want. I treat music the same way. So I'm having fun and it's going to be completely different."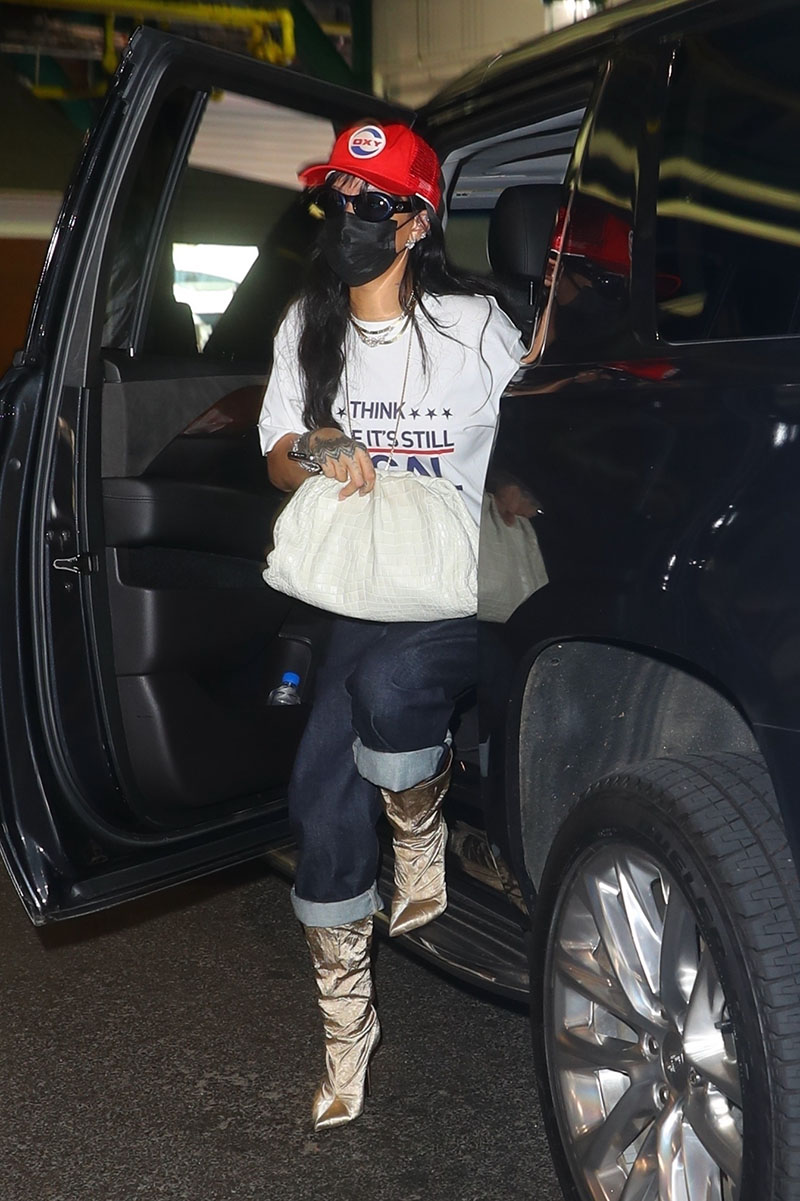 Watch video of Rihanna leaving the recording studio below.