The Brooklyn Nets has suspended all-star guard Kyrie Irving from playing or practicing with the team.
General manager Sean Marks announced on Tuesday that Irving "will not play or practice" with the team unless or until he is vaccinated.
"Given the evolving nature of the situation and after thorough deliberation, we have decided Kyrie Irving will not play or practice with the team until he is eligible to be a full participant," Marks said in a statement Tuesday morning.
"Kyrie has made a personal choice, and we respect his individual right to choose. Currently the choice restricts his ability to be a full-time member of the team, and we will not permit any member of our team to participate with part-time availability."
New York City mayor Bill de Blasio announced strict Covid-19 vaccine mandates for all state buildings, restaurants and gyms.
However, authorities declared the Nets practice facility to be a "private office building" and thus exempt from the mandate.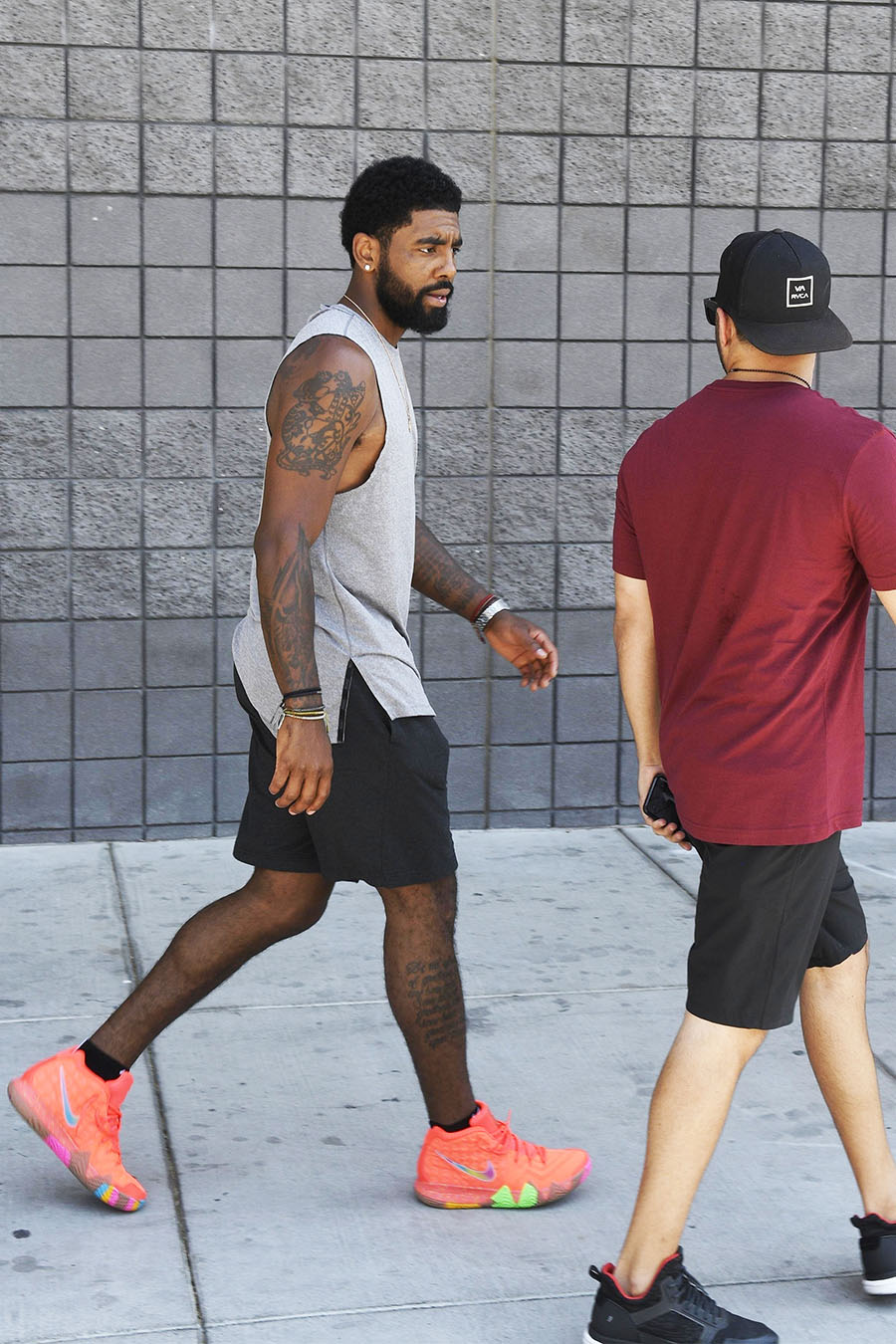 Irving was willing to forfeit $16 million — nearly half of his annual $34 million salary because he is ineligible to play in 43 home games.
On Sunday, Nets coach Steve Nash said Irving's status was unclear.
"I think we recognize that he's not playing home games. We're going to have to play without him this year. So it just depends on when, where and how much."
The NBA previously stated all players who refused the Covid-19 mRNA vaccine would forfeit their paychecks for every game they missed.
Irving stood to lose $381,000 for every game he missed.

Until they lose a few games and they beg him to come back

— ? (@RonChuck24) October 12, 2021
This isn't about health anymore, and it shows

— DRO (@WhizDro) October 12, 2021
I truly love how 12 months ago the @NBA plastered "BLM" all over it's basketball courts, but the very next year won't allow a black player to play due to his vaccination status.

— Levi. D (@Just_Levi_D) October 12, 2021
@SeanMarksNetsGM modern day segregation

— Satrinity ?? (@satrinity402) October 12, 2021
Segregation over our health record. The vax manufacturers even state their vax doesn't prevent transmission. This isn't about health, it's about CCP-style control of the whole world.

— Crypto Gypsy (@CryptoGypsee) October 12, 2021