Billy Porter backtracked after criticizing Harry Styles for wearing a dress on the cover of Vogue magazine.
Last month, the "Pose" star complained that Harry, a "straight" singer, was being praised for wearing a dress when he, Billy, did it "first."
Billy dragged Vogue for not recognizing him as the trailblazer for men wearing dresses. "I changed the whole game," he said.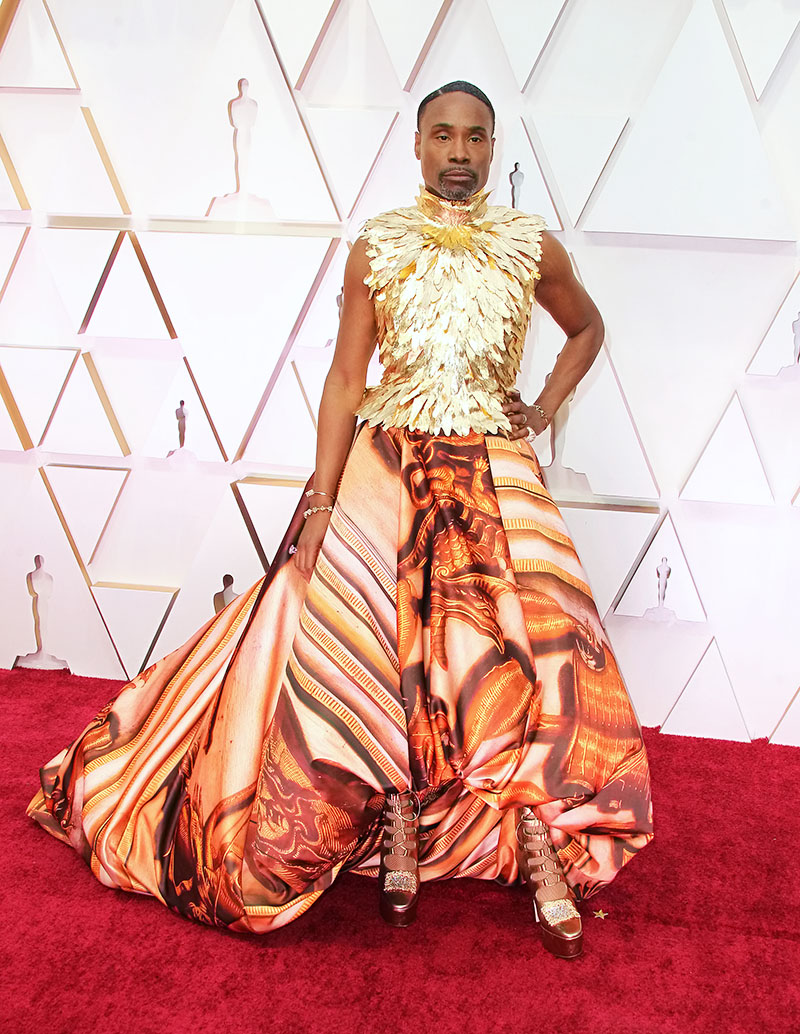 "I feel like the fashion industry has accepted me because they have to. I'm not necessarily convinced and here is why. I created the conversation [about men wearing dresses] and yet Vogue still put Harry Styles, a straight white man, in a dress on their cover for the first time."
Others in the LGBT+ community say Harry is ghey-for-pay — pretending to be LGBT+ for clout.
However, Harry has never professed his sexual preference publicly.
When Harry didn't take the bait, Billy apologized for the unnecessary drama.
"Apparently I'm famous now and it was a slow news day," he said during an appearance on The Late Show with Stephen Colbert.
"The first thing I wanna say is, Harry Styles, I apologize to you for having your name in my mouth. It's not about you. The conversation is not about you.

"The conversation is actually deeper than that, it is about the systems of oppression and erasure of people of color who contribute to the culture… I'm sorry Harry, I didn't mean no harm, I'm a gay man! We like Harry, he's cute."