Rapper DaBaby denied kicking his 3rd baby mama, DaniLeigh, and their child out of his home over the weekend.
The drama started when DaBaby filmed the obviously distressed singer feeding their 3-month-old daughter. At one point, she held up a pillow to prevent him from filming her.
DaBaby later claimed the singer hit him and yelled at him while chasing him around his home.
DaBaby's assistant stopped by and told her boss to handle the situation. At which point he made a video to clear the air.
He claimed he called the police for his own safety after Danileigh showed up at his house with their child and two suitcases.
He accused her of stalking his first baby mama and he called the police because she wouldn't leave his home.
"We're not about to do that," DaBaby said in in updated video.
"Me and Danileigh is not together… We do not go together. She does not live with me. I been made it clear… this is not what we doing. I care about my kids fa real. My kids ain't no marketing schemes…"
DaBaby admitted, "I done skeeted in the wrong thang."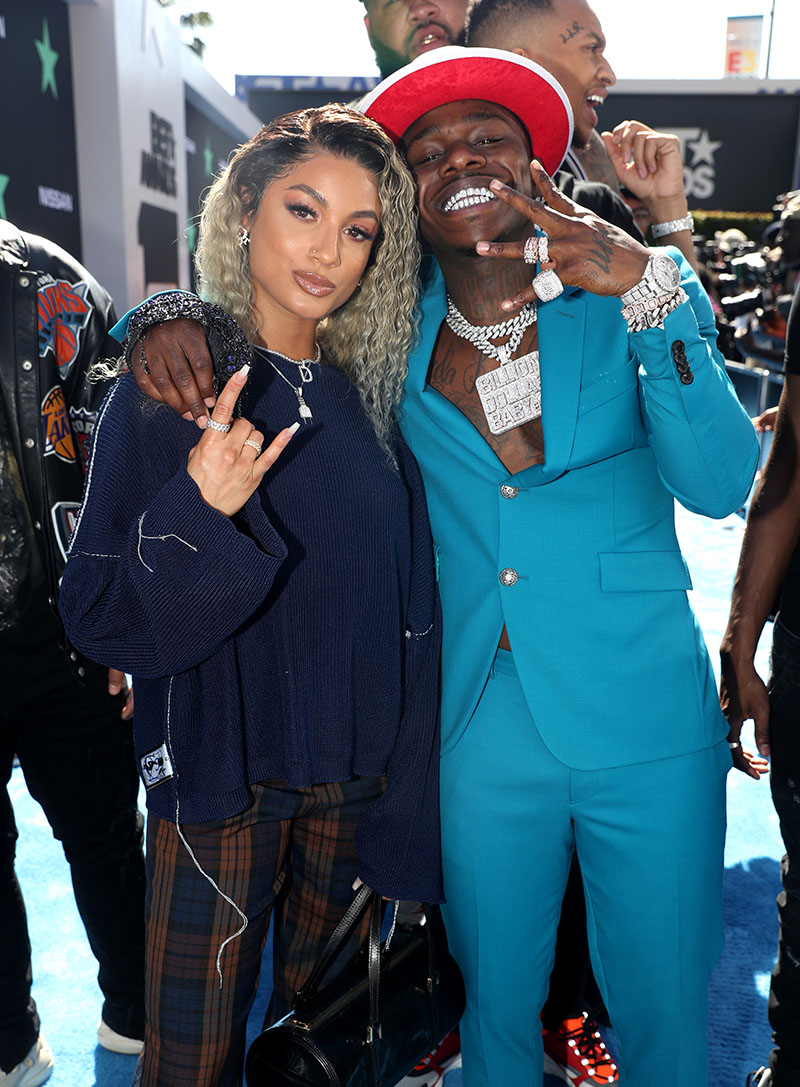 Minutes later, Danileigh stood over DaBaby as he livestreamed. She even swatted her manicured fingers at his cell phone.
"Somebody need to come and make shorty leave," the rapper pleaded.
"I already left your ass," she said. "You want to get on line to talk shit and put everybody in our business trying to act like we haven't been together," she said.
She claimed DaBaby was doing what all rappers do: sleep around with a bunch of groupies. For some reason she thought she was special and that he wouldn't cheat on her.
DaniLeigh criticized DaBaby for allegedly abandoning her when she was pregnant and using their personal private life to promote his EP and upcoming tour.
DaBaby's rap career was resurrected from the ashes after LGBT+ groups gave him their blessings to go on tour.
He was nearly cancelled for his homophobic rant in Miami earlier this year.