Gunfire erupted outside a Hollywood venue where singer/actress Teyana Taylor held her Halloween bash on Saturday night.
Teyana's Halloween party was in full swing at the Sunset Room when three armed men approached three woman standing outside the club.
TMZ sources claim on of the victim's was pistol-whipped when she refused to hand over her purse and valuables. A security guard who witnessed the armed robbery stepped in to protect the women.
The security guard exchanged gunfire with one of the armed suspects, but no one was hit.
The three thugs fled in a car and are still at large.
An ambulance was called to the scene but the woman who was pistol whipped refused medical attention.
Taylor has yet to comment on the incident.
Teyana is pictured attending a Halloween bash at the Highlight Room on Sunday.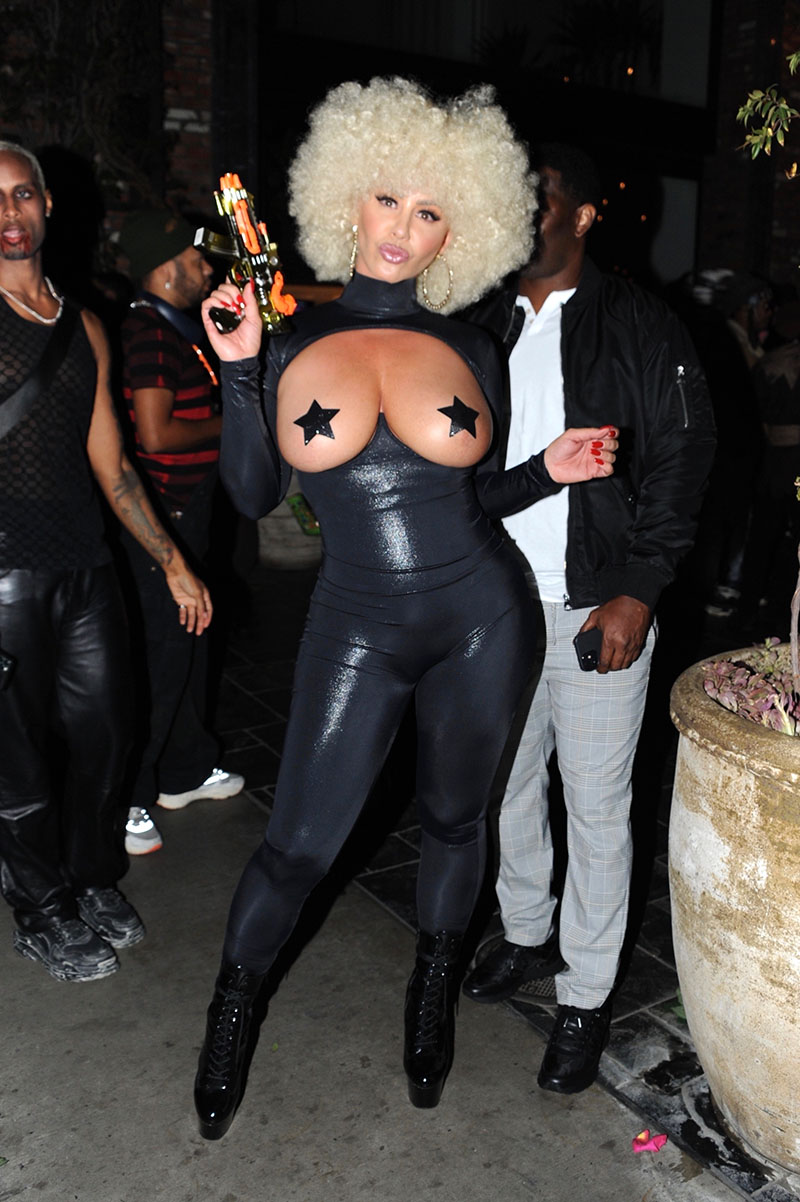 Meanwhile, Amber Rose pushed the limits of decency with her revealing Halloween costume at a party in Los Angeles.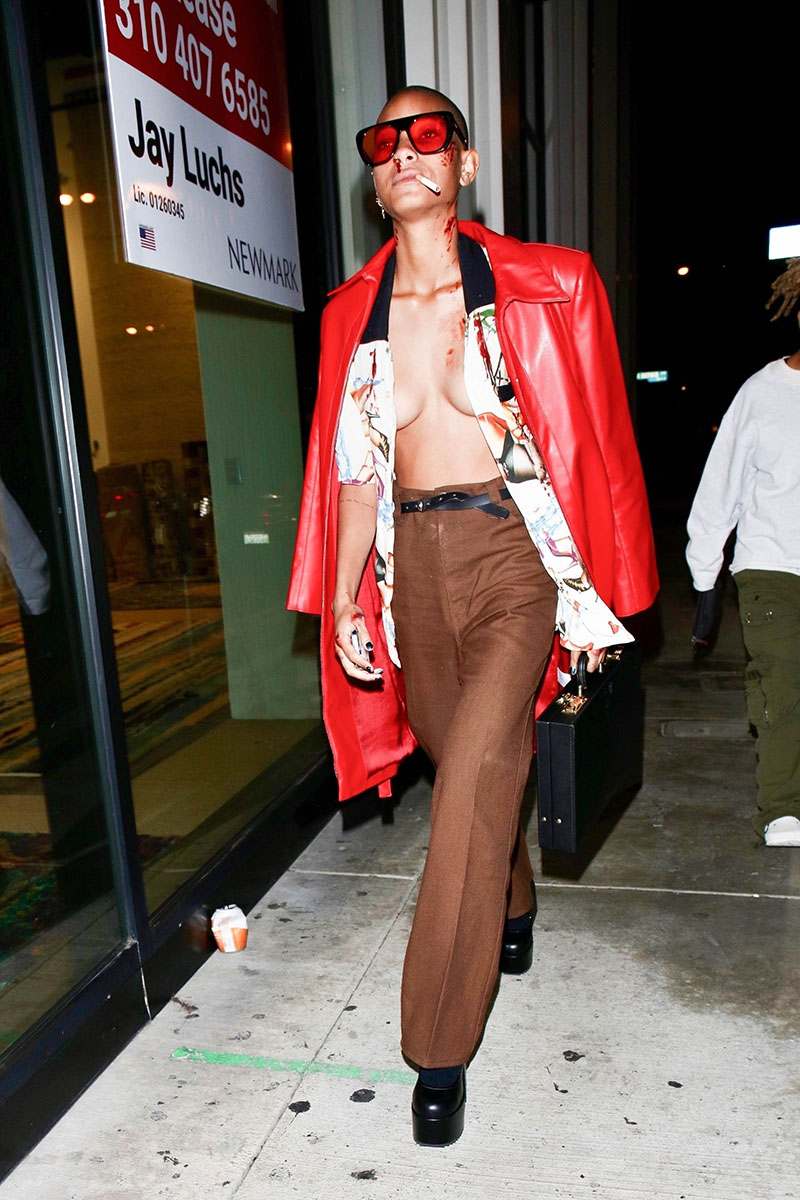 Willow Smith dressed as her dad Will Smith for Halloween. Just kidding. According to BACKGRID.com, Willow channeled Tyler Durden (Fight Club) at Catch LA on Sunday.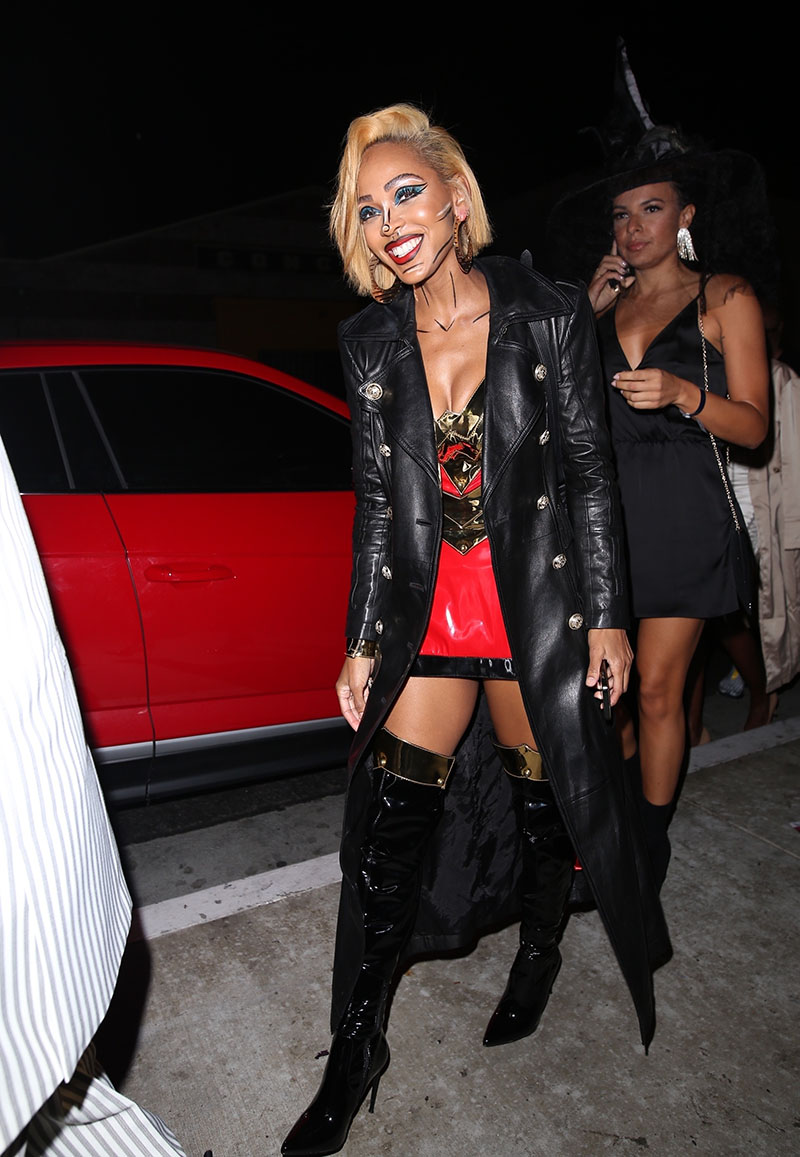 Actress Megan Good attended a Halloween bash at the Highlight Room in Los Angeles on Sunday.
Check out more photos from other celebrity Halloween parties in Hollywood over the weekend.