Drug kingpin Fetty Wap was released on $500,000 secured bond on Friday, following his arrest on federal drug trafficking charges.
The 30-year-old rapper left the jail wearing a tracksuit with a grey hoodie pulled over his head in Central Islip, NY on Friday. He was carrying a black trash bag and wearing a face mask.
Pictures taken outside the jail show Fetty wearing a GPS monitor on his left ankle. He was accompanied by his sister Divinity Maxwell and he held hands with his girlfriend as he left the jail.
Fetty, born William Junior Maxwell II, was arrested Thursday, Oct. 28, ahead of his performance at the Rolling Loud Music Festival in New York.
He is ordered to undergo random drug tests while out on bond and he must surrender his passport. Fetty will be allowed to travel if he gets permission, according to MSN News.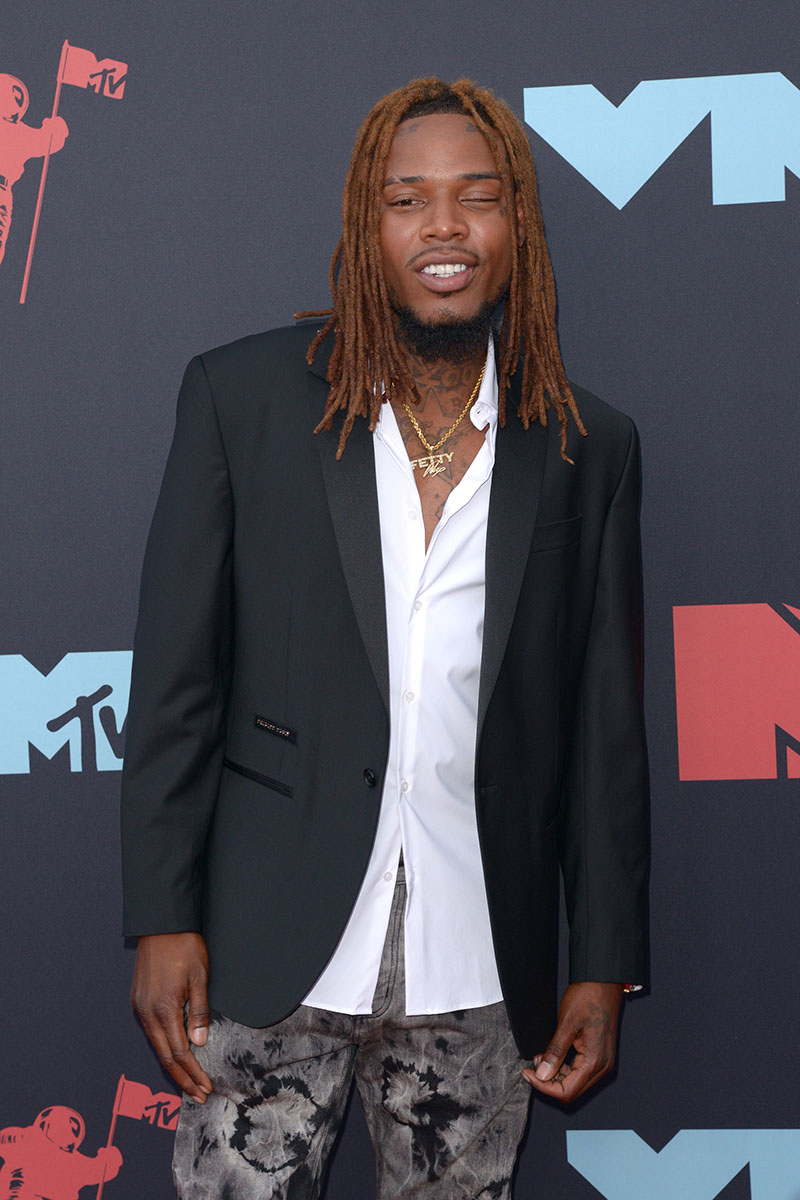 Fetty and five other individuals, including a corrections officer, are charged with "conspiring to distribute and possess controlled substances" including cocaine, heroin and fentanyl.
The U.S. Attorney's Office called Fetty Wap "a kilogram-level redistributor for the trafficking organization," according to a press release.
He is accused of using private jets and the US Postal Service to transport mass quantities of drugs from California to the New York and New Jersey areas.
The Suffolk County DA's Office released photos of drugs, cash in clear bags, firearms, and disposable cell phones seized from the rapper and his five associates. The haul included 16 kilos of cocaine, 2 kilos of heroin, hundreds of fentanyl pills, 5 guns, and around $1.5 million in cash.
"The fact that we arrested a chart-topping rap artist and a corrections officer as part of the conspiracy illustrates just how vile the drug trade has become," said Michael J. Driscoll, assistant director-in-charge at the New York Field Office of the FBI.