NBA legend Kareem Abdul-Jabbar criticized NBA superstar LeBron James for posting a cryptic meme about Covid-19 on Instagram.
The meme shows three versions of Spider-Man pointing at each other. Each version is labeled COVID, flu and cold.
LeBron's IG post implied there is no difference between COVID, the common cold virus or the flu.
He captioned the meme, "Help me out folks" with a shrugging emoji.
The post generated over 2.5 million likes and more than 47,000 comments.
Abdul-Jabbar, a vocal supporter of the mRNA vaccines, took to his Substack page to scold LeBron.
"The meme's implication is that LeBron doesn't understand the difference among these three illnesses, even after all the information that's been presented in the press," Abdul-Jabbar wrote.
"Well, since he asked, let me help him out by explaining the difference—and how knowing that difference might save lives, especially in the Black community.

"As is evident by some of the comments that cheer LeBron's post, he's given support to those not getting vaccinated, which makes the situation for all of worse by postponing our health and economic recovery. The CDC reports that those who are unvaccinated are 9 times more likely to be admitted to the hospital and 14 times more likely to die from COVID than those vaccinated. The number rises to 20 time more likely when compared to someone who's gotten a booster shot. By posting the uninformed meme, LeBron has encouraged vaccine hesitancy which puts lives and livelihoods at risk."
Six of LeBron's teammates and Lakers head coach Frank Vogel entered the NBA's health and safety protocol last week after testing positive for the virus. All are vaccinated and none are experiencing any symptoms of infection.
Other influential sports figures questioned the logic of quarantining perfectly healthy athletes.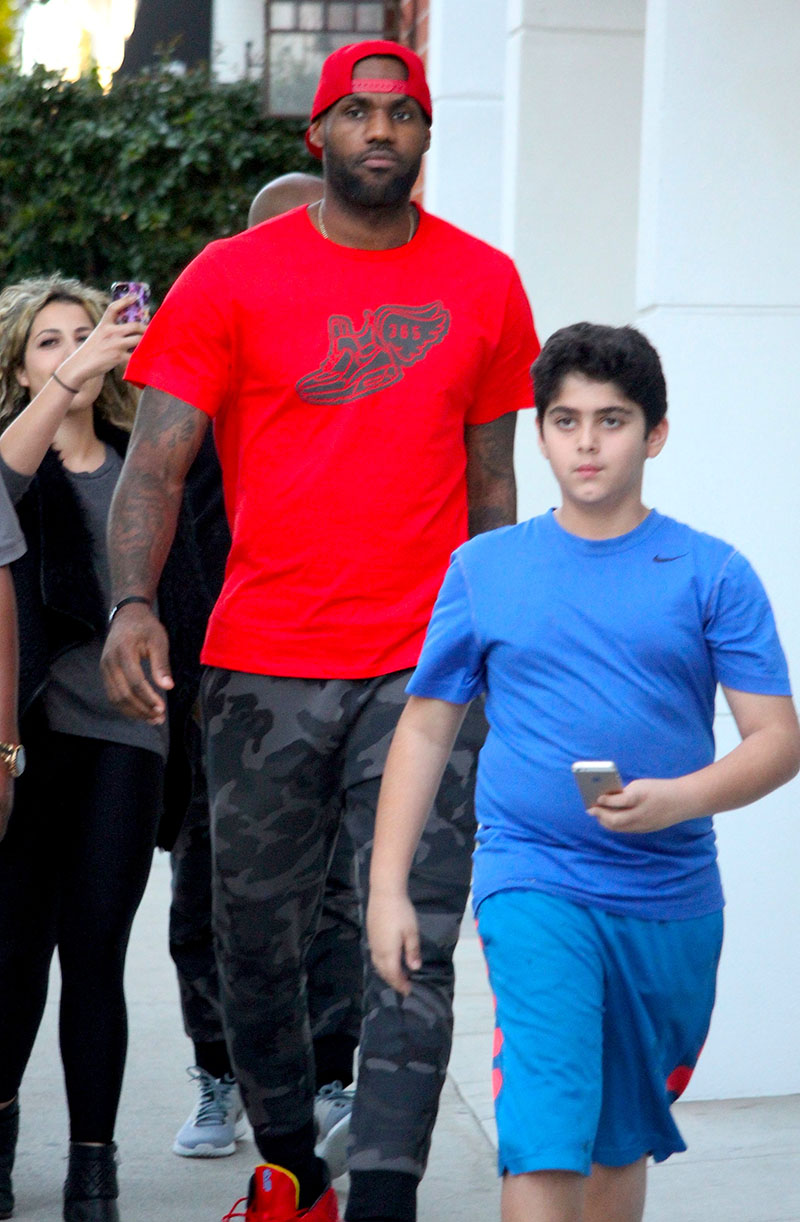 RELATED: LeBron James tests negative for Covid-19, Cleared to play, Tweets 'something fishy' is going on
LeBron sat out one game after testing false-positive with no symptoms. He tweeted there was something "fishy" about the NBA's Covid-19 tests.
?Something is REAL ? ? ? ?? going on

— LeBron James (@KingJames) December 1, 2021
Last week NBA Commissioner Adam Silver said he had no plans to pause the NBA season, since players who tested positive are asymptomatic.
"No plans right now to pause the season," Silver told ESPN.
"We've of course looked at the options but frankly, we're having trouble coming up with what the logic would be behind pausing right now… this virus will not be eradicated, and we're going to have to learn to live with it."
The CDC seemed to respond to the pushback on Monday by shortening the quarantine time from 10 days to 5 days for people who test positive without symptoms.

It happened. Lebron and I finally agreed on something. pic.twitter.com/t0pb9sM29F

— Dave Portnoy (@stoolpresidente) December 24, 2021
wish lebron had just said 'these three things are closer to being equal because of vaccines, go get yours'

rounds of revisions are important

— J. Kyle Mann (@jkylemann) December 24, 2021
Covid isn't the flu. At least you get side effects with the flu ?.

— David Brigido (@dbrigido2) December 24, 2021