NeNe Leakes was spotted holding hands with her new beau, Nyonisela Sioh, after enjoying a romantic dinner in Miami Beach.
The former reality TV star made her new romance official as they left the Mr. Chow restaurant in Miami Beach on Saturday night.
It was the dowager socialite's first public outing with her boyfriend since celebrating with him at her surprise 54th birthday last week at her Linnethia Lounge & Restaurant in the Atlanta suburb of Duluth, Ga.
Businessman Nyonisela is from Liberia, and reportedly owns a couture suit company in Charlotte, NC.

READ ALSO: NeNe Leakes' SWAGG Boutique employees still waiting for their paychecks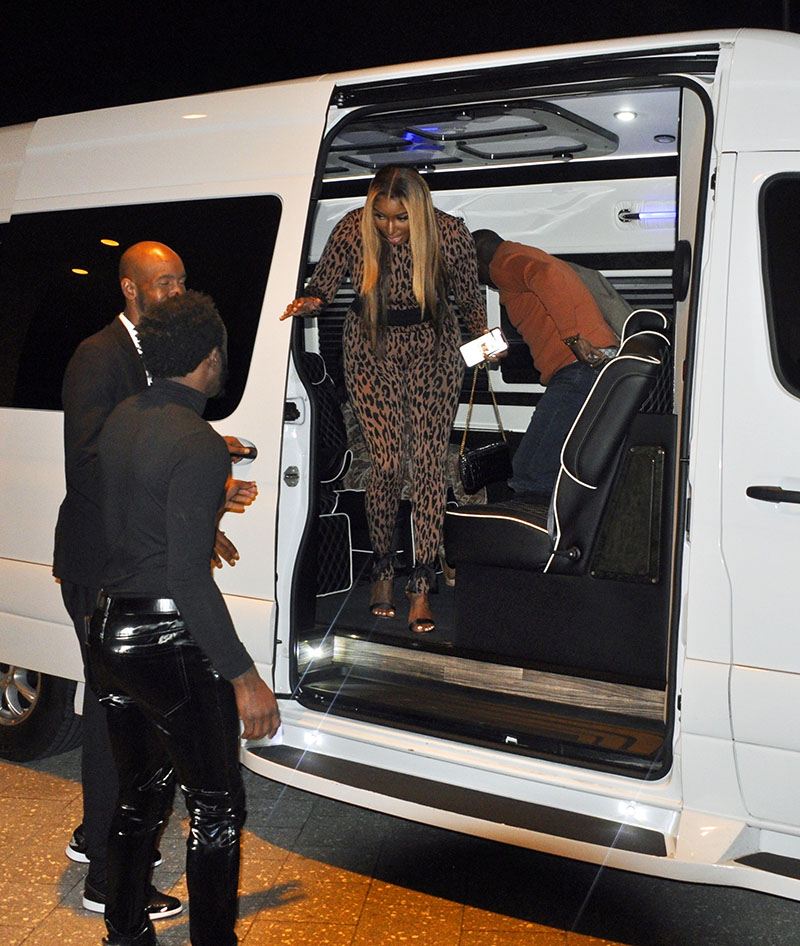 They arrived about 9:30 p.m in a big white luxury van, and left around midnight, with a group of friends, as they held hands and smiled for the cameras. The new pairing comes just 3 months after she lost her husband Gregg Leakes following a long battle with colon cancer.
Gregg reportedly gave Nene his blessings to start a new relationship with Nyonisela before he died. The new couple celebrated Nyonisela's birthday in Miami.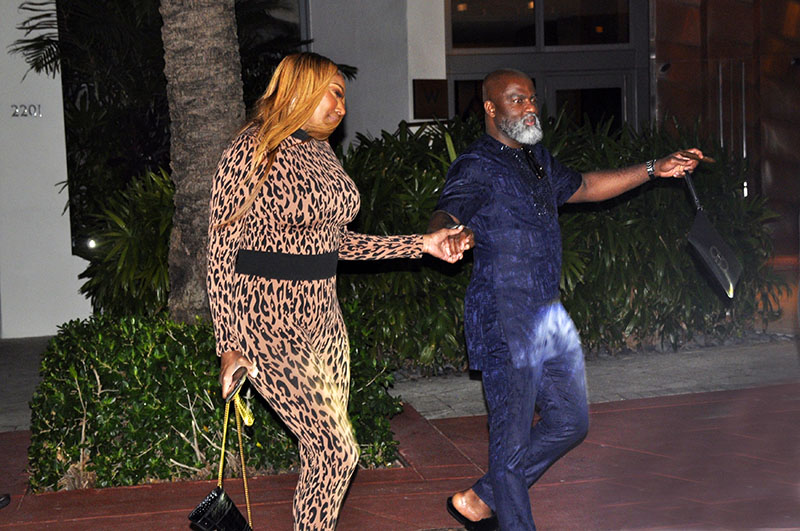 READ ALSO: NeNe Leakes begged Andy Cohen to let her return to RHOA, Andy responds…

NeNe hopes to return to Real Housewives of Atlanta as a peach holder. "Yeah, sure, I'll return to the show," she said last month.
"I'm OK with returning to the show, as long as, you know, we can work through a few things. I'm happy to return to the show and besides, I have a lot of unfinished business with a couple of them they confirmed on the show."
However, executive producer Andy Cohen showed no interest in having NeNe return to the show.
He reportedly said:
"What I don't want to do is get into a public thing with her. I think she would probably prefer that I keep her name out of my mouth and that is what I'm going to honor."
NeNe and Nyonisela were reportedly introduced by mutual friend and former RHOA cast member Peter Thomas. Peter has a sullied reputation for being a scammer and con artist. So it's probably not good that he and Nyonisela are friends.