Jussie Smollett's first night in the Cook County Jail was "uneventful" according to jail officials.
The disgraced actor shouted "I'm not suicidal!" after Judge James Linn sentenced Smollett to 150 days in jail and ordered him to pay $120,106 in restitution for lying to Chicago police. He was also ordered to pay a $25,000 fine and to provide a sample of his DNA as a convicted felon.
The "Empire" actor wiped away a tear as he listened to his brother, Joel Smollett Jr., plead for leniency for him.
Smollett's sentencing hearing was held at the Leighton Criminal Court Building on Thursday, March 10, following his conviction on 5 of 6 counts of a class 4 felony in December.
The 39-year-old California native was booked into the Cook County Jail on Thursday night. His teary-eyed mugshot photo was released to the news media a few hours later.
The Cook County Jail was also home to R&B singer/songwriter R. Kelly, who is in a Brooklyn federal jail while awaiting sentencing for his racketeering conviction in New York last year.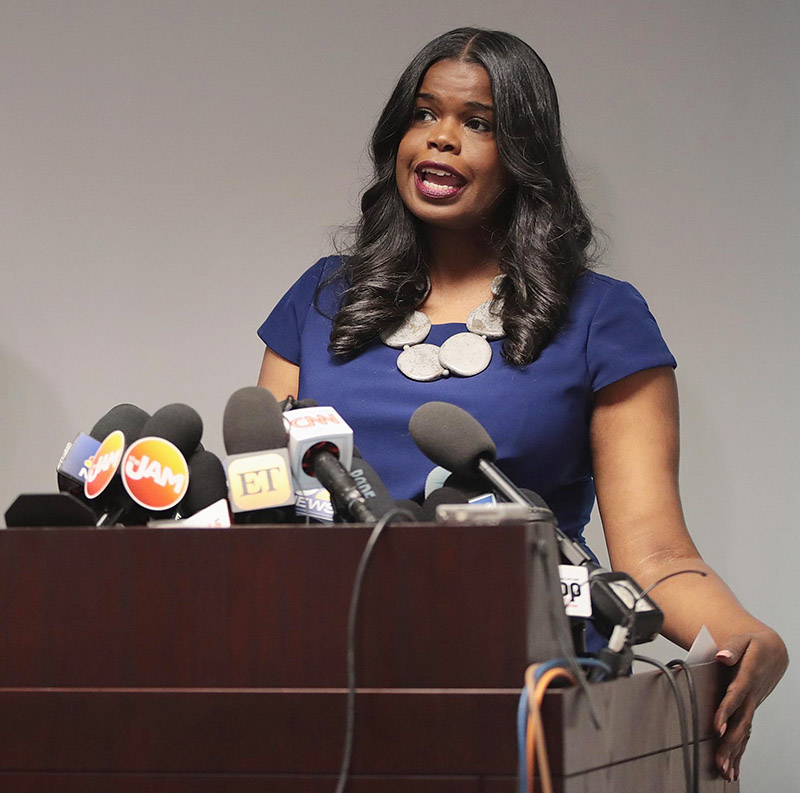 Cook County State Attorney Kim Foxx lashed out at the special prosecutor who indicted Smollett after Foxx dropped all charges against him in 2019.
In an op-ed for the Chicago Sun-Times, published on March 10, she wrote:
"In Smollett's case, the mob was relentless, organized and effective. A judge appointed a special prosecutor with an unlimited budget to reopen the investigation into a nonviolent Hollywood actor, a complete disregard for the discretion that prosecutors must have to be effective and independent.

"Smollett was indicted, tried and convicted by a kangaroo prosecution in a matter of months. Meanwhile, the families of more than 50 Black women murdered in Chicago over the last 20 years await justice."
She continued:
"What is most frustrating is that my cooperation in a process I knew was illegitimate sets a precedent that can be weaponized against progressive prosecutors determined to break the cycle of inevitable outcomes. Further, I worry it will serve as a deterrent to the next generation of prosecutors eager to fight for critical reforms.

Anyone interested in an equitable system of justice should be worried too."