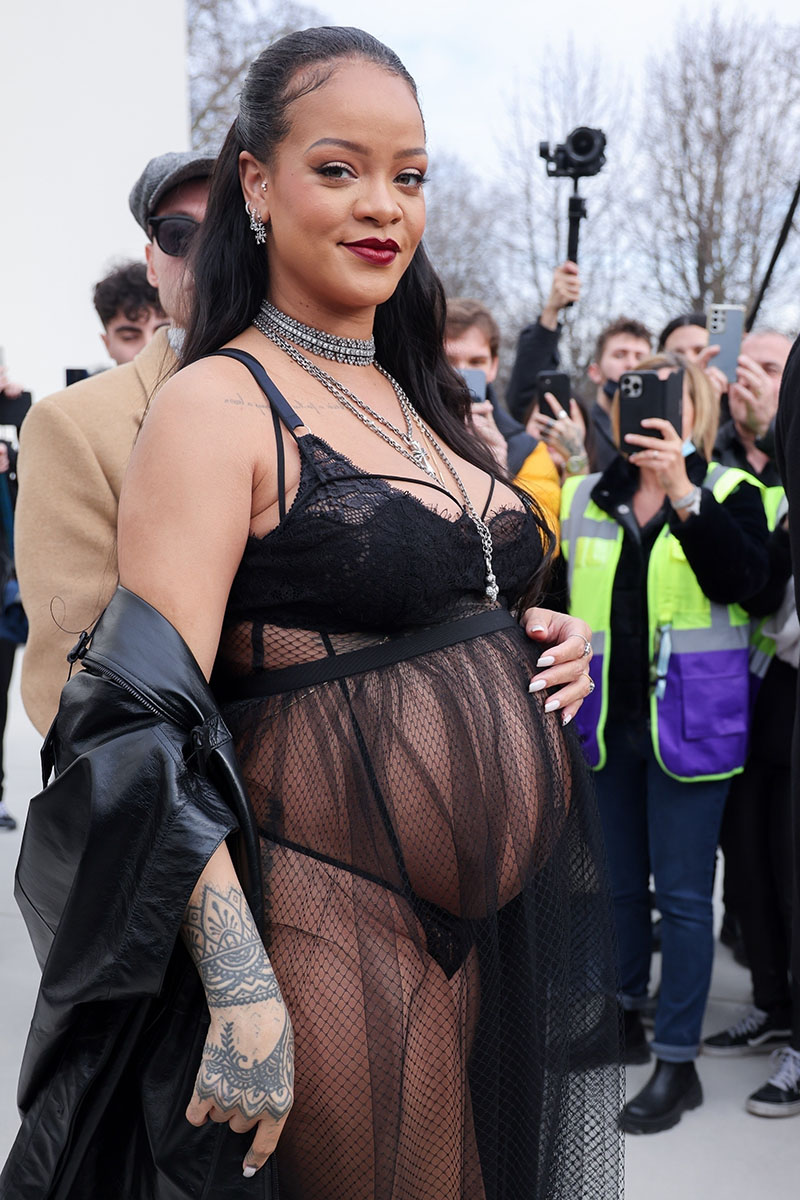 All eyes were on Rihanna as she attended the Dior runway fashion event during Paris Fashion Week on Tuesday.
The fashion world in Paris forgot all about the war raging in Ukraine as Rihanna strutted down the steps in black maternity lingerie including a lace bra and thong under a lace skirt from her Fenty X Savage line.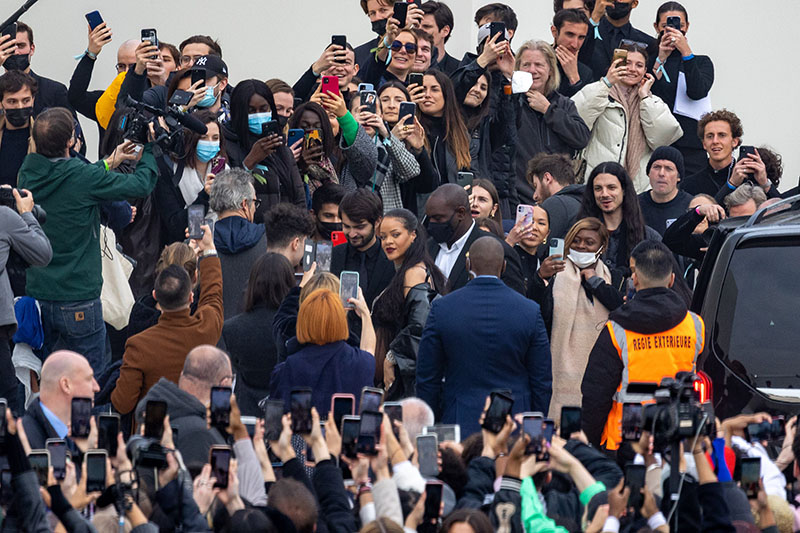 She accessorized her lingerie with patent leather knee-high boots and a matching leather jacket.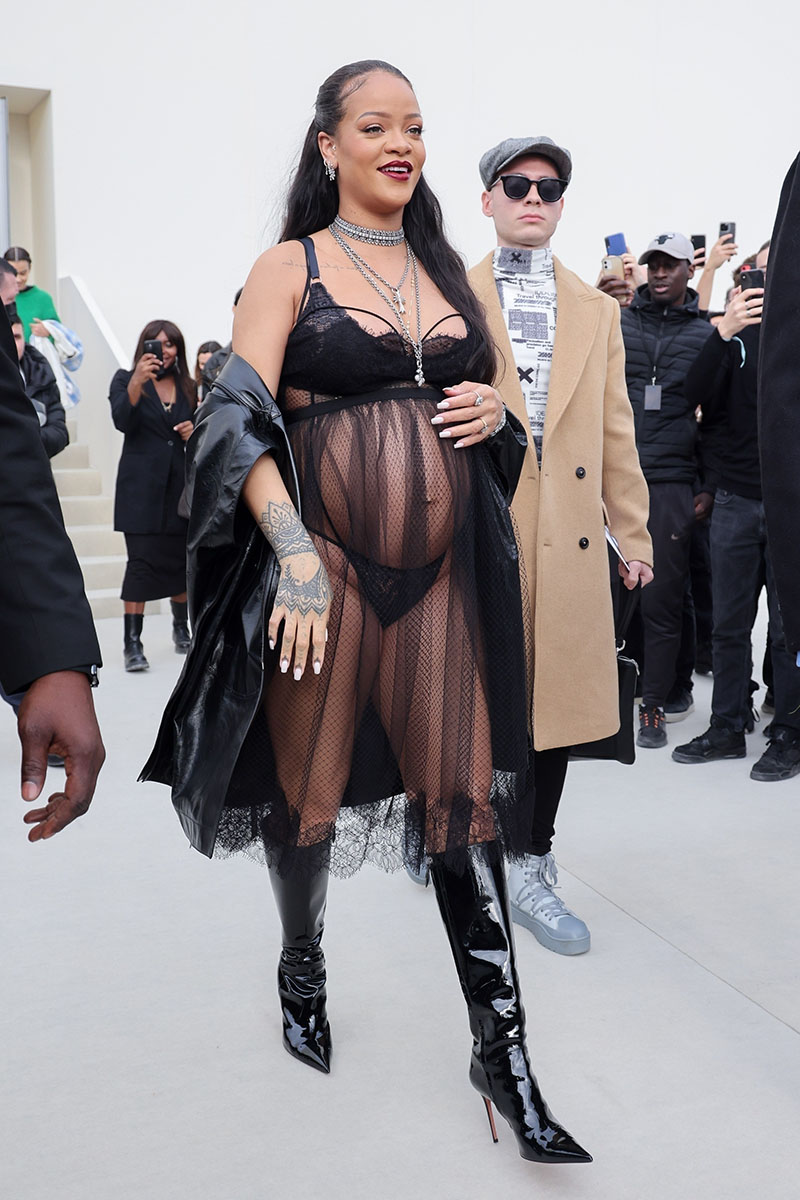 The pregnant beauty mogul, 33, is expecting her first child with rapper A$AP Rocky, also 33. They announced their pregnancy with a photo shoot in Manhattan in January.
Since then, Rihanna has shocked and awed her fans by baring her baby bump in a variety of revealing outfits. Pregnant fans are inspired to imitate Rihanna's look by exposing their bellies over jeans and even leggings.
In a recent interview with Refinery29, RiRi told expectant fans not to hide their pregnancy.
"Right now I'm really into pushing the idea of sexy. When women get pregnant, society tends to make it feel like you hide, hide your sexy, and that you're not sexy right now [but] you'll get back there and I don't believe in that s—t."
She said she's "leaning into sexy" and intends to continue exposing her growing baby bump in increasingly revealing outfits.