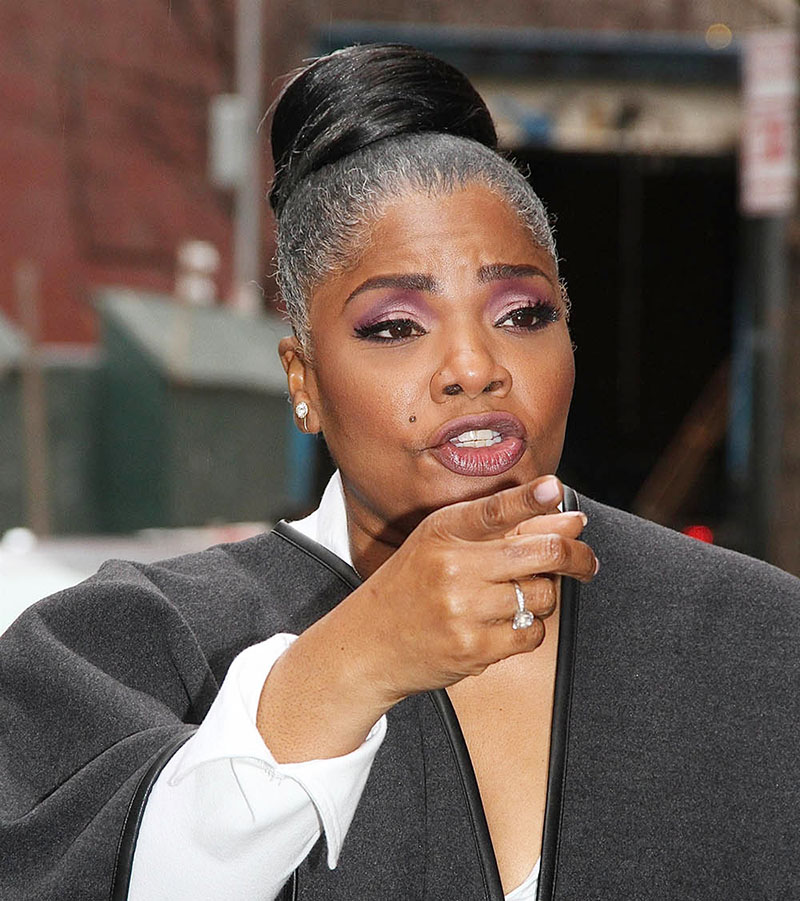 D.L. Hughley produced his contract to prove he was scheduled to headline The Comedy Explosion at the Fox Theater in Detroit, Michigan.
Fellow comedian Mo'Nique was furious because she believed she was the headliner at the same show. She ranted and raved about the unfairness after she was removed as headliner hours before the show began.

RELATED: Mo'Nique Calls D.L. Hughley a 'B*tch' On the Down Low; D.L. Hughley Responds

She claimed removing her as headliner conflicted with her signed contract.
Mo'Nique called Hughley a "b*tch" and she hinted that he likes it from the back.



Hughley responded by urging Mo'Nique to check the order of appearance on the ticket stubs.
"All you have to do is check the order of names on the ticket stub from last night and you'll see who's confused," he said.
He added that he was warned repeatedly not to work with Mo'Nique.
"Against my better judgment, over the objections of my team and 4 other occasions where I said NO, I decided to take a chance and work with Monique."
He then said Mo'Nique has a habit of blaming everyone else for her problems.
"Oprah was the problem, Tyler Perry was the problem, Charlamagne was the problem, Steve Harvey was the problem, Lee Daniels was the problem, Netflix was the problem… Now it's MY turn. At some point it can't be everyone else, IT'S YOU!! Lesson learned."
Mo'Nique hopped in the comments and demanded that Hughley produce his contract. So he did.
Then Hughley asked Mo'Nique to produce her signed contract. So she did – sort of.
Hughley noted that the contract was drawn up by a company called Hicks Media, Inc., which happens to be the same company owned by Mo'Nique's husband, Sidney Hicks, whom she married in 2006.
He wrote: "HICK'S MEDIA INC?? HOLD UP!! THAT'S YOU!!! YOU REALLLY SHOWING EVERYONE A CONTRACT YOU SUBMITTED FROM YOUR OWN COMPANY…"