Nick Cannon currently has four babies on the way, so he recently booked an appointment for a vasectomy consultation. He is pictured with Brittany Bell, mom to his daughter, Powerful Cannon, and son, Golden.
According to TooFab, the "Masked Singer" host says he struggles with guilt over "not having enough time to spend with all my children."
Child experts say fathers play the most important role in their children's formative years (ages 1-7).
"I do have the guilt of not having enough time to spend with all of my children, as we all do because we're working and constantly going," he told E!. "Especially right now when they're younger."
The TV mogul recently revealed to E! News that his days of replenishing the Earth have come to an end.
The 41-year-old enjoys unprotected sex like the next man, but he will soon have 11 mouths to feed. And baby formula is getting expensive and difficult to find on the open market.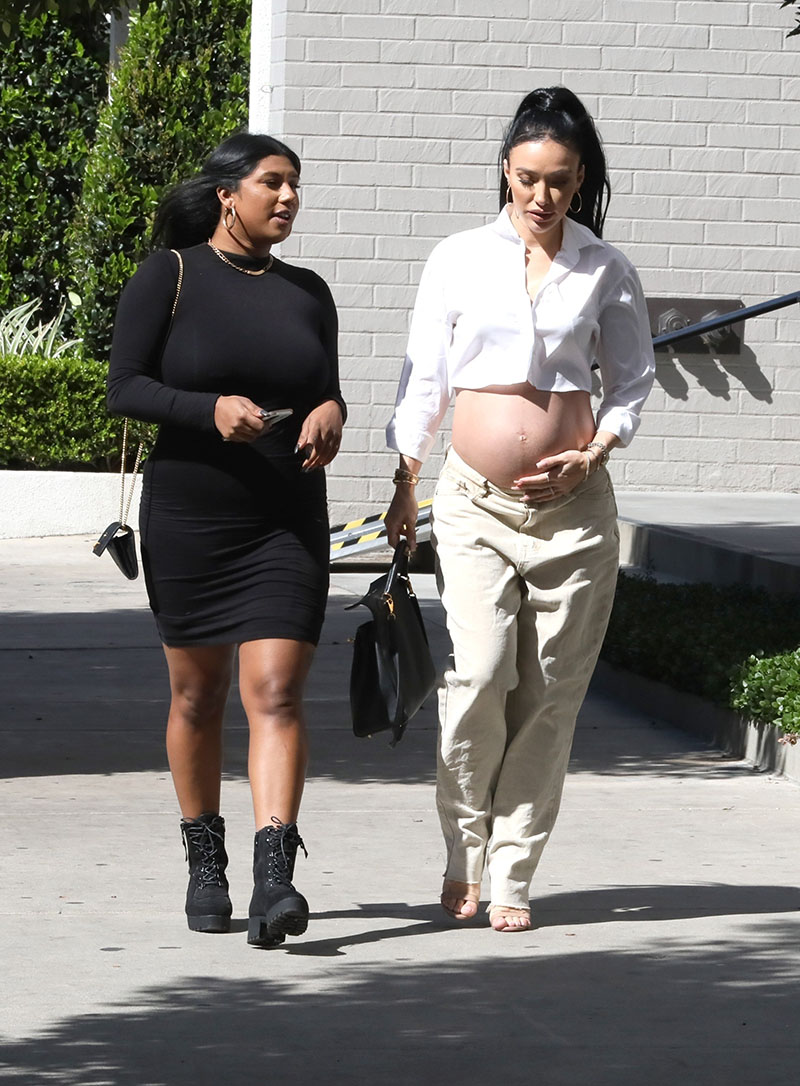 "I already went and got my vasectomy consultation," Nick told E! "I ain't looking to populate the Earth completely, but I'm definitely looking forward to taking care and loving all my children that I currently have."
Nick currently has 6 children outside the womb. His 5-month-old son, Zen, passed away in December.
He is expecting babies with Bre Tiesi (pictured right), and ex-girlfriends Jessica White, Lanisha Cole and Alyssa Scott.
Eight of his children have been – or will be – born in the past two years. That's a lot of baby formula and diapers.