Mariah Carey made a surprise appearance at the 2022 BET Awards where she joined rapper Latto on her "Big Energy" remix.
Young Dirty Bastard, son of the late rap legend Ol' Dirty Bastard, opened the performance. Then Latto took to the stage to perform "Big Energy," which features a sample from Mariah's 1995 hit "Fantasy," which sampled the hook from Tom Tom Club's "Genius of Love."
Mariah appeared onstage in silhouette as the 53-year-old songstress displayed her 5-octave range.
"I'm a be your fantasy/you ain't gonna believe this/hold up got Mimi on the remix," Latto rapped.
Mariah took the stage wearing a black gown with plunging neckline and a thigh slit with a long gold train.
"BET give it up for the one and only Mariah Carey," Latto said, before giving Mariah a hug. The youngster presented Mariah with flowers and told her "I love you."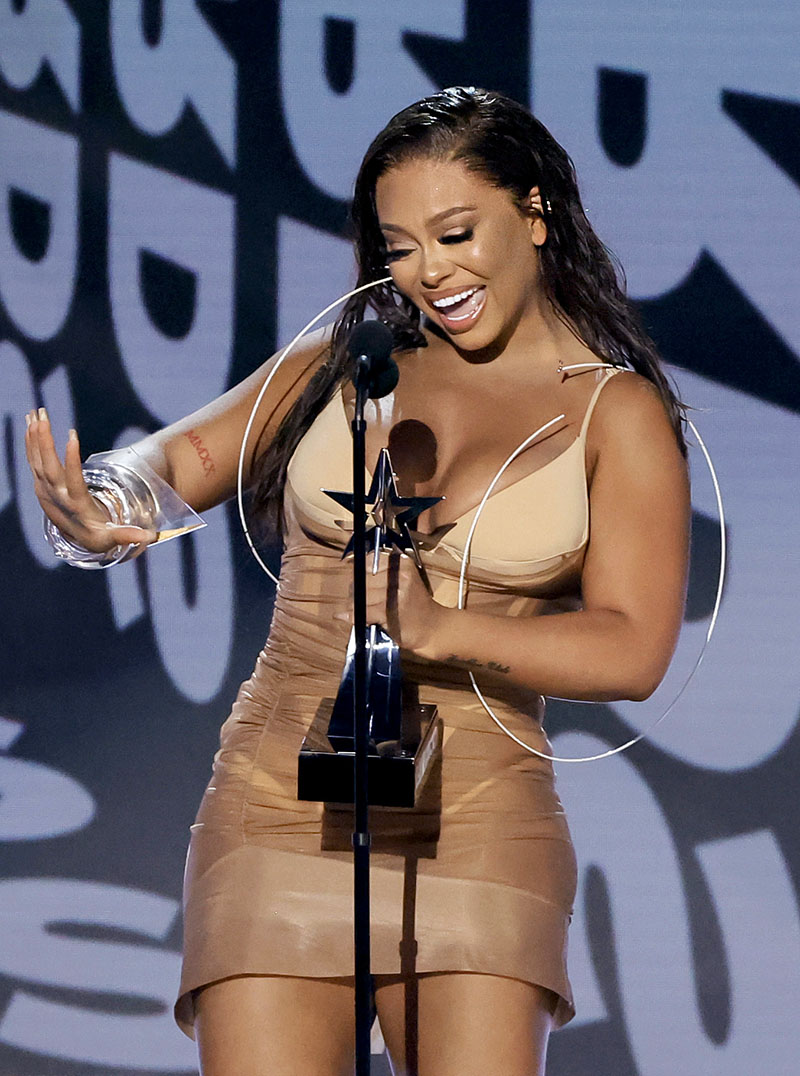 Earlier in the evening, Latto won the BET award for Best New Artist.
"Oh, my god. Can y'all hear me?" the 23-year-old rapper cried, as she gave a shout out to her mystery man: "Hey, baby, I know you're watching too. Thank you, baby. I said I was going to cry, yell. I'm so grateful if you know me and my story. It's been a long time coming. I am so appreciative."
Latto, born Alyssa Michelle Stephens, began her career as a kiddie rapper selling her music out of the trunk of her mom's car.
She changed her stage name from Miss Mulatto to Big Latto, then simply Latto.
Watch the performance below.