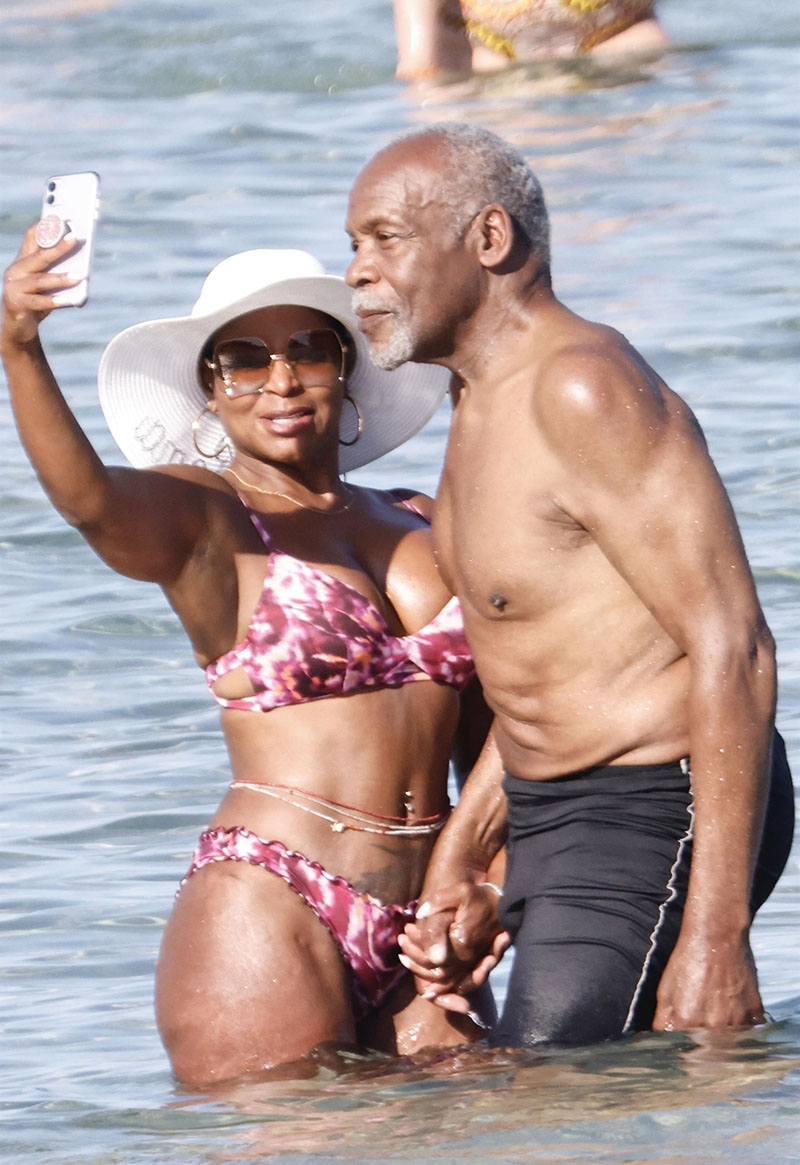 Character actor Danny Glover was spotted enjoying the surf with his young lover Regina Murray in Sardinas, Italy on Monday.
Glover, 75, confirmed he was back on the market after the photos went viral online.
Glover revealed he split from his second wife Eliane Cavalleiro after he was snapped frolicking in the sea with his mistress, realtor Regina Murray, 35.
Glover is best known for his starring roles in the Lethal Weapon movie franchise alongside Mel Gibson.
He also played leading roles in the films Witness, Saw, Predator 2 and Angels in the Outfield.
Fans expressed concern for the senior citizen who looked frail as Murray held his hand to steady him. Fans are worried that he may be over-exerting himself.
He suffered from epileptic seizures as a young man.
Just last month, relationship guru Kevin Samuels, 55, suffered a cardiac arrest after spending the night with a nurse in her 20s.