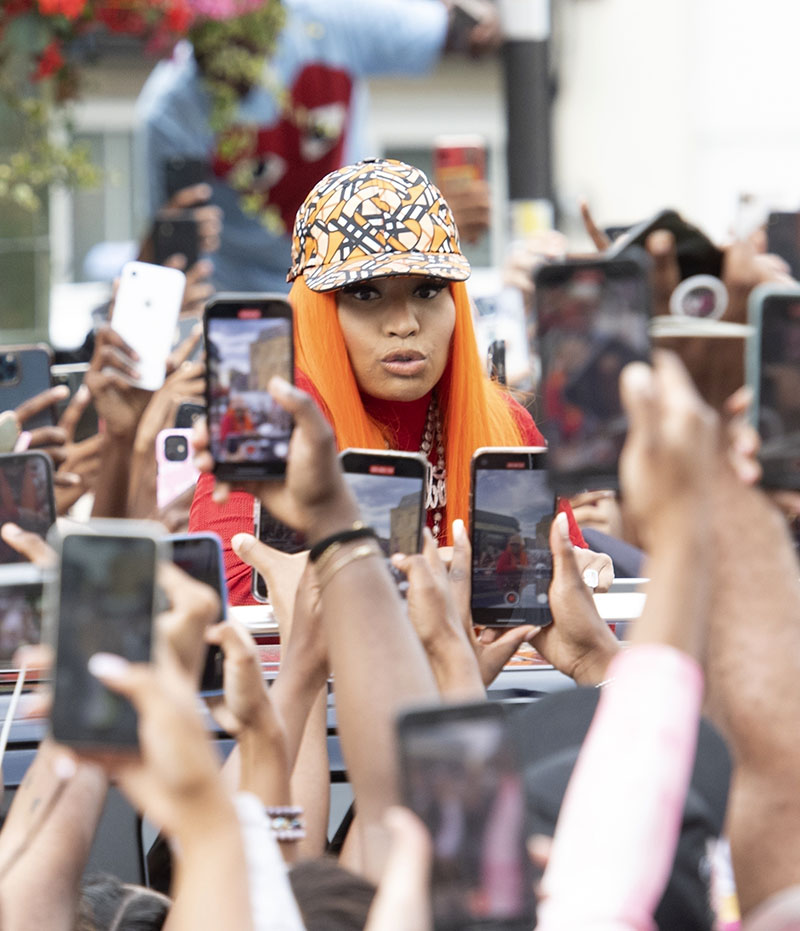 Nicki Minaj caused a near riot when she arrived for a meet and greet in northwest London on Sunday, July 10.
The Barbie was in London, England where she headlined the Wireless Music Festival.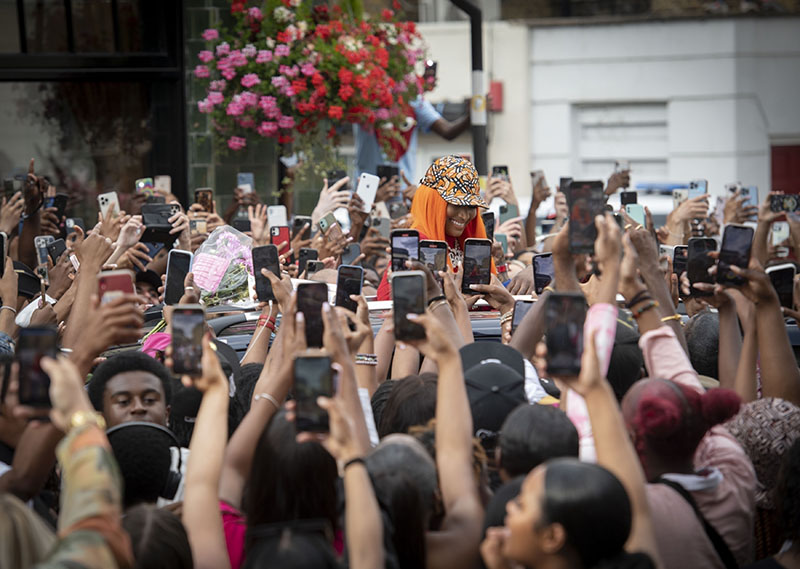 The rapper was due to give an impromptu meet and greet in Camden, but arrived 3 hours late.
Screaming fans tried to block her stretch limo. Roads were closed after the situation became very dangerous as fans jumped on the hood of her limo!
There were so many people in the street that she couldn't get into the venue, so she left the area as fans chased her limo down the street! Nicki showed up 30 minutes later and caused chaos by walking down the street!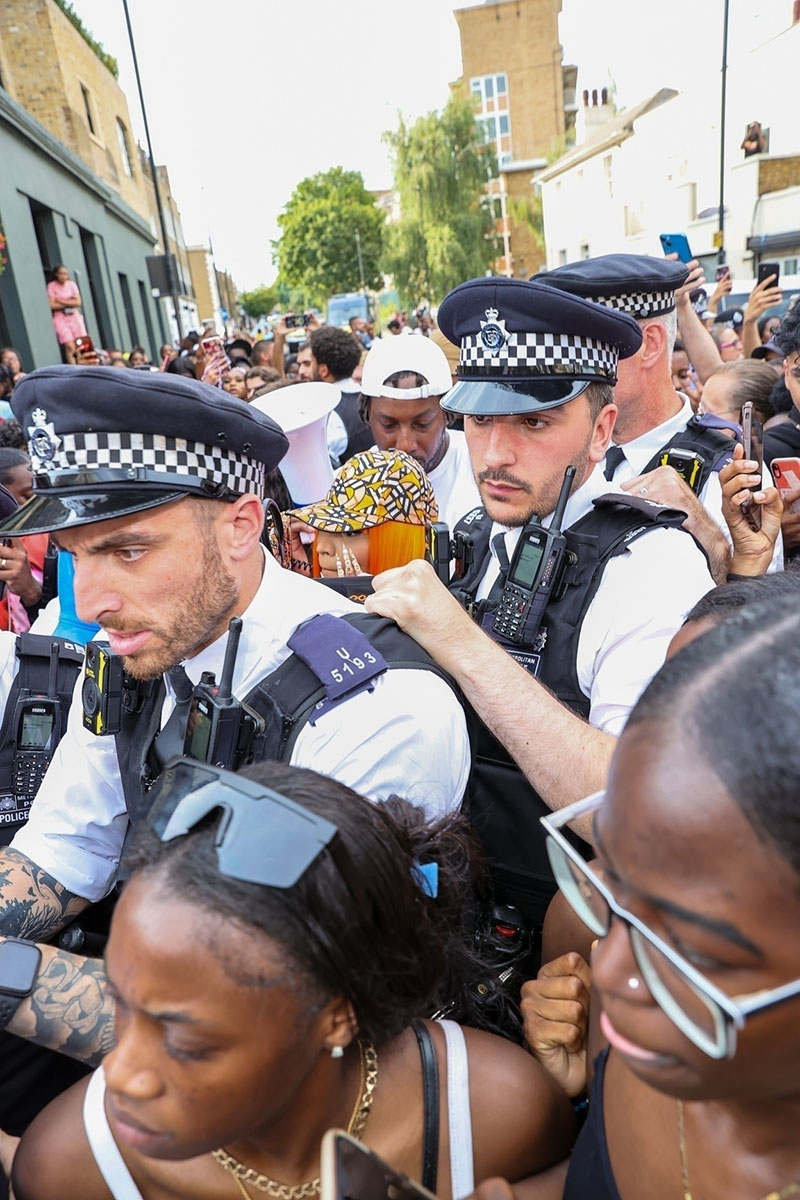 The rap superstar was escorted by dozens of officers through a crowd of ecstatic fans who just wanted a glimpse of her. She was emotionally touched by the wild reception she received in London.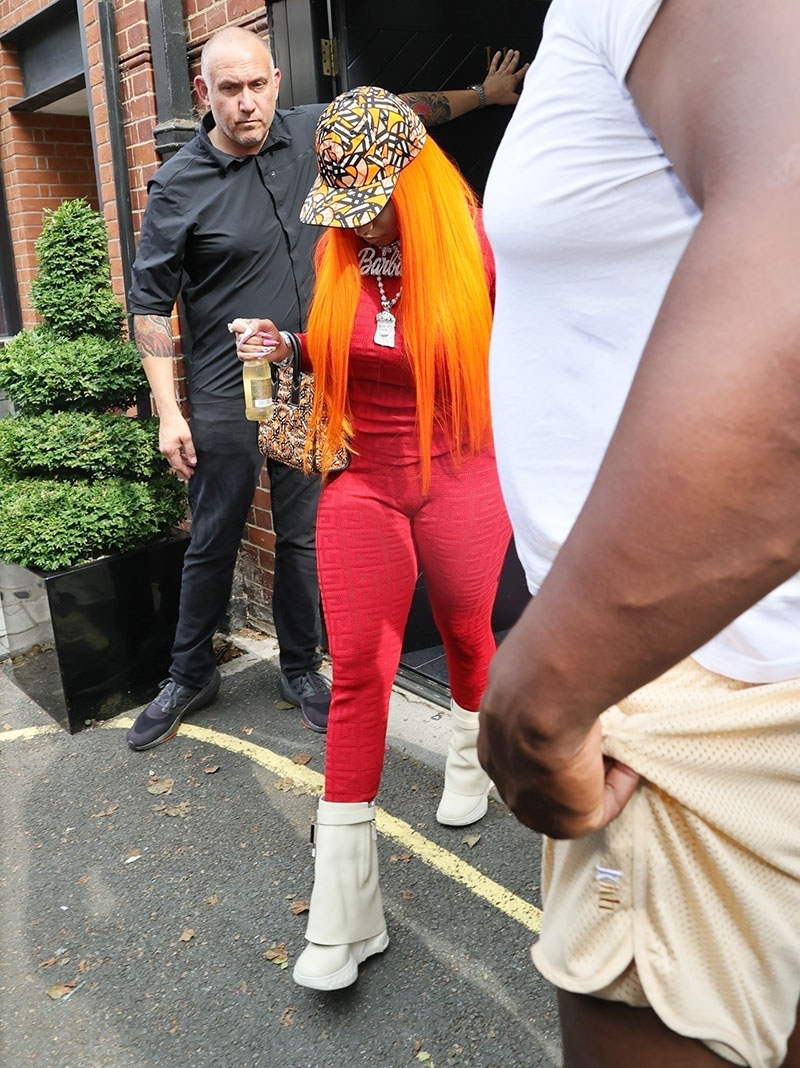 Earlier that day, Nicki Minaj dismissed Internet rumors saying she is pregnant with her second child.
While answering questions on Instagram Live ahead of the concert, a fan asked, "Are you pregnant?"
Nicki replied:
"Am I pregnant? Oh, I did mean to tweet this: I'm not fat, y'all, I'm pregnant. Oh wait. Did I say it wrong? I'm sorry. I think I said it wrong. I meant to say I'm not pregnant, I'm fat. But thanks, guys, for all the congratulatory messages."
Watch the video below.