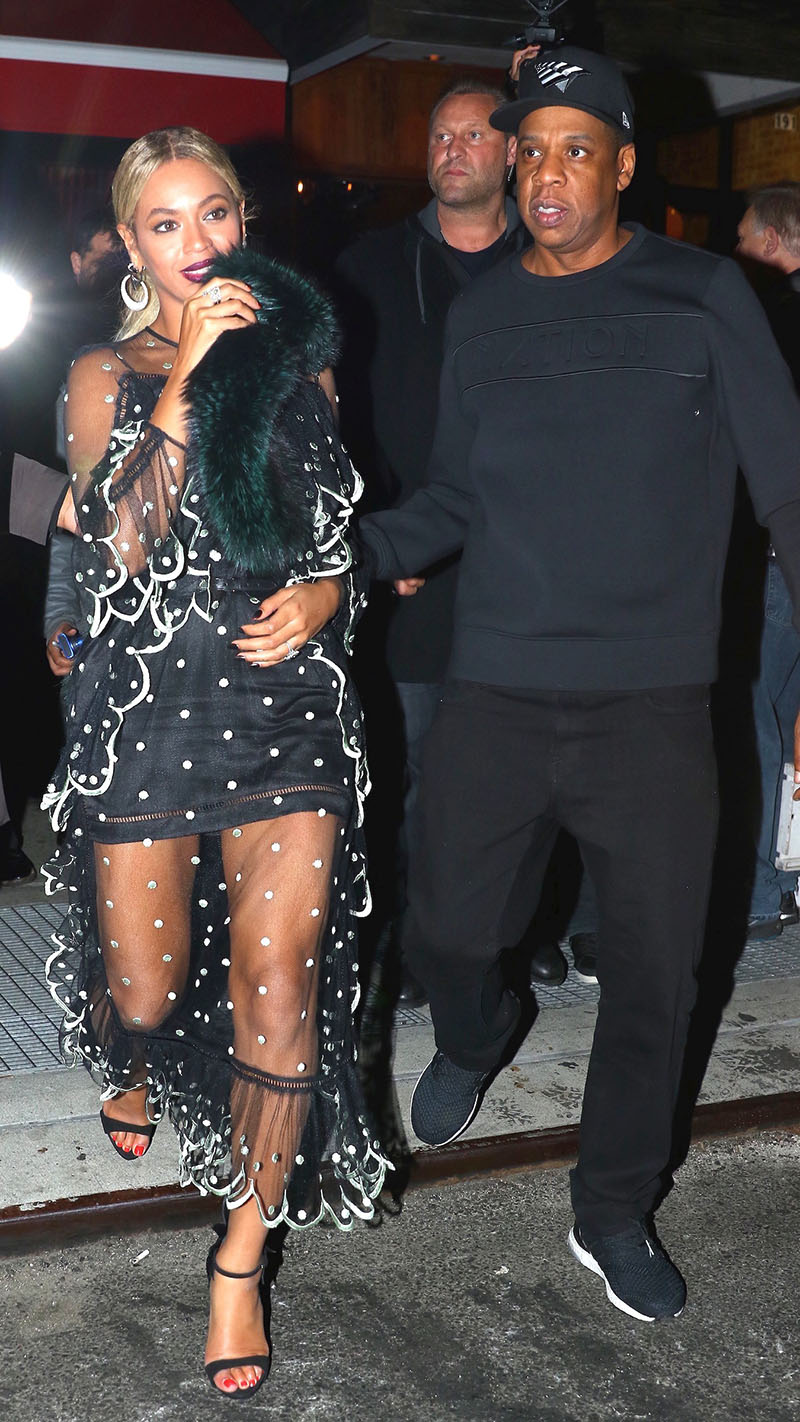 Beyonce and Jay Z took a stroll down memory lane by posing in front of the same elevator where Solange Knowles decked him 8 years ago.
Swipe left above to see the photo.
Beyonce and Jay Z returned to the scene of the crime this week for a photo op, probably to promote her new album Renaissance, which is No. 1 on the Billboard 200 chart.
The photo shows Beyonce with the same blank facial expression as the night her sister violently attacked her husband.
She rocks a black sequined bodysuit with matching gloves, while Jay Z wears a white tailored suit. He stands with his hands in his pockets, looking miserable, as if he still has nightmares about the beat down.
The incident occurred in 2014 after the trio attended the Met Gala and returned to the Standard Hotel for an after party in the Boom Boom Room in New York City.
Surveillance video obtained by TMZ shows an out-of-control Solange wildly attacking her brother-in-law as Beyonce looks on with a blank expression on her face.
In a statement to NBC News, the hotel said the individual who sold the video to TMZ for a reported $250,000 was terminated "for breaching the security policies of the hotel and recording the confidential CCTV video released by TMZ."
Click the video link below to watch it on YouTube.