Chris Brown is happy that his $1,000 meet and greets inspired other rappers to copy him.
Brown made headlines over the summer when he charged $1,000 for VIP meet and greets with his fans at his concerts.

RELATED: Megan Thee Stallion copies Chris Brown's meet and greets

After raunchy photos from Brown's meet and greets went viral, rapper Megan Thee Stallion hopped on the bandwagon.
A hottie gifted Megan Thee Stallion a picture of her and her mom today at her meet and greet. pic.twitter.com/WmIzfzcltR

— Stallion Stats (@MegansStats) August 13, 2022
Photos and videos from Megan's meet and greets show her posing provocatively with male and female fans in New York City.
"Im happy that my meet and greets are starting to inspire artist to actually give a f**k about their fans," Brown wrote on Instagram. "I didn't invent the wheel or meet and greets but I damn sure set the tone. Team Breezy."
But there's one subject that Brown is still sore about: awards shows banning him from performing more than a decade after he assaulted ex-girlfriend Rihanna.
The "WE" singer took to social media over the weekend to complain that BET hasn't invited him to perform at their award shows.
"You see the people? Every show is packed like this," he said.
"If it wasn't for my incredible fans, I would've been quit. I don't like the fake celebrity S**T. Awards show haven't let me perform in years… yet my shows STILL SELL OUT. Let me be great."
Brown, 33, and Lil Baby, 27, performed in concert at Cellairis Amphitheatre at Lakewood in Atlanta on August 10.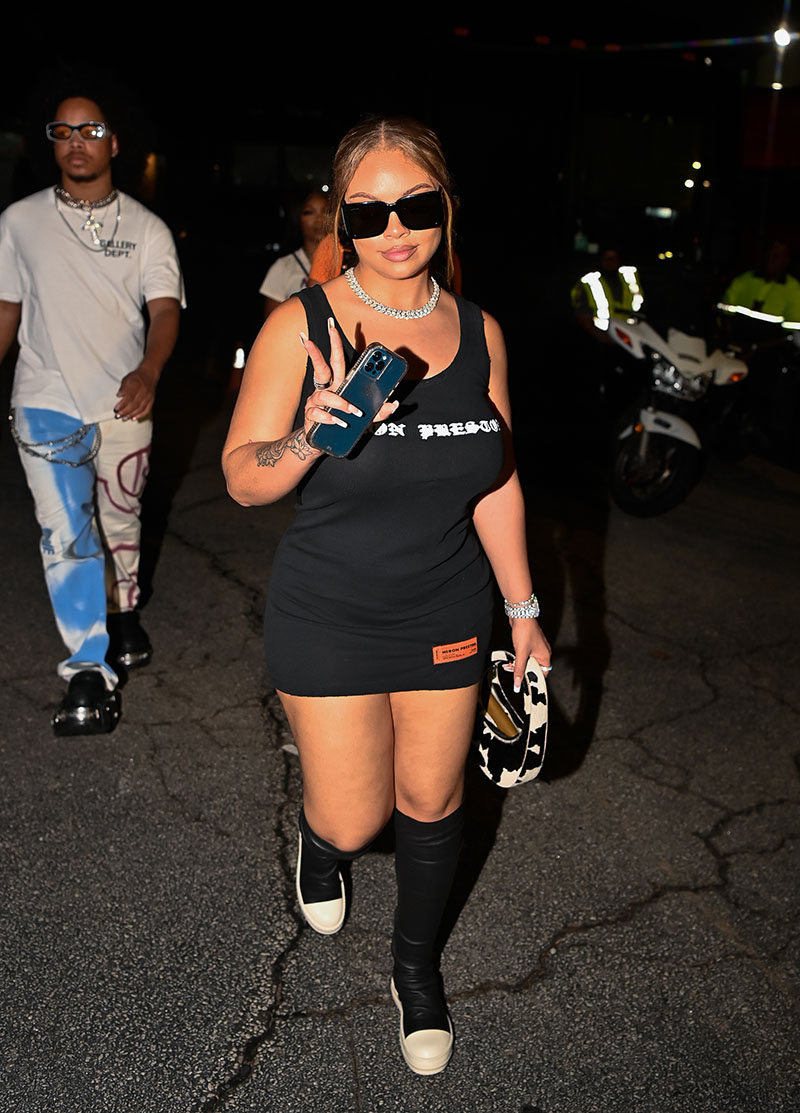 Celebrities in attendance included rapper Latto, 23 (pictured above).
Rapper Lil Wayne's daughter, Reginae, 23, and her little brother Dwayne Carter III, 13, also attended.
Reginae's mom is Antonia "Toya" Carter, 38. Dwayne III's mother is homemaker Sarah Vivan, 35 (pictured).