Jamie Foxx (L) and Snoop Dogg (R) attended the World Premiere Of Netflix's Day Shift held at Regal Cinemas LA Live Stadium 14 in Los Angeles on Wednesday.
Jaime Foxx's bodyguard (black shirt) allegedly punched a fan who got too close to the comedic actor as he was leaving the Jimmy Kimmel Live! Show on Wednesday afternoon. Jamie's bodyguard jumped into action when the actor's car was surrounded by fans trying to get autographs.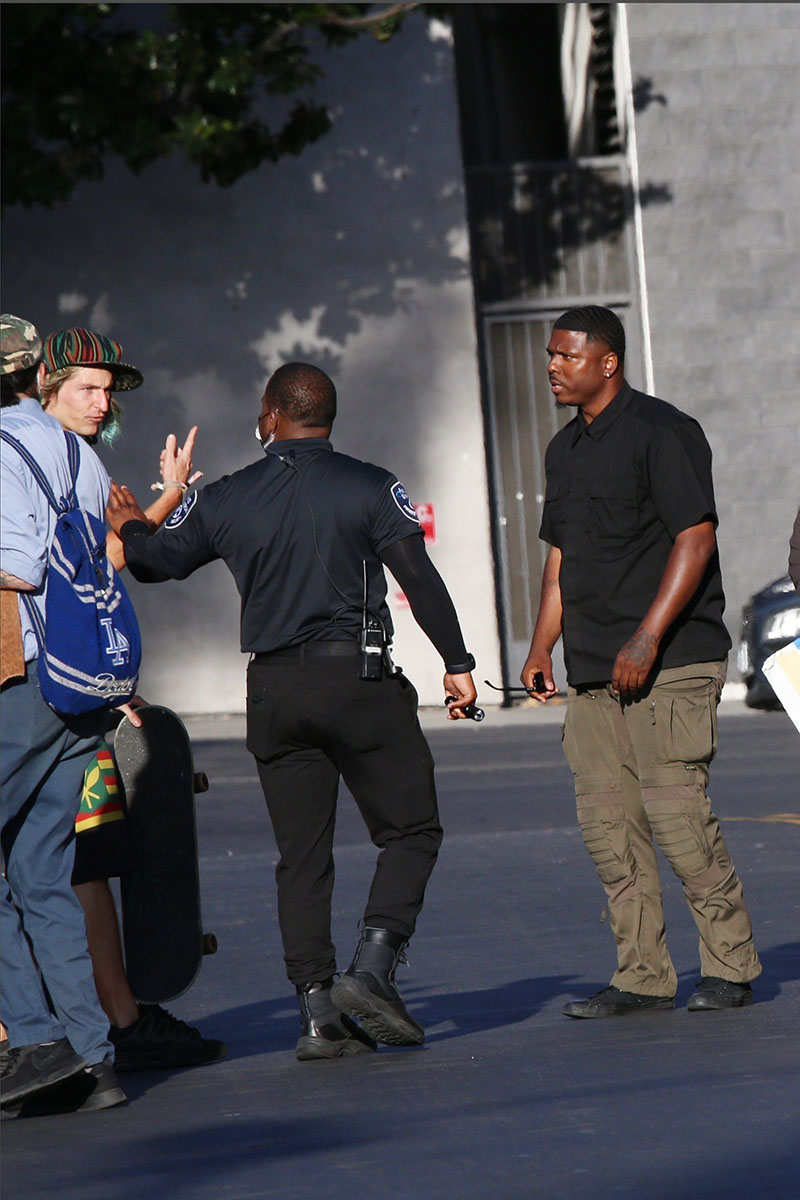 Jaime's security started pushing eager fans back away from Jamie's vehicle. But one shirtless fan decided to push back and his face met the bodyguard's fist. The fan's name is Chris and he's a musician himself, according to BACKGRID. Chris told BACKGRID's photographer that he and his partner were trying to give Jaime one of their CD's when they were pushed back.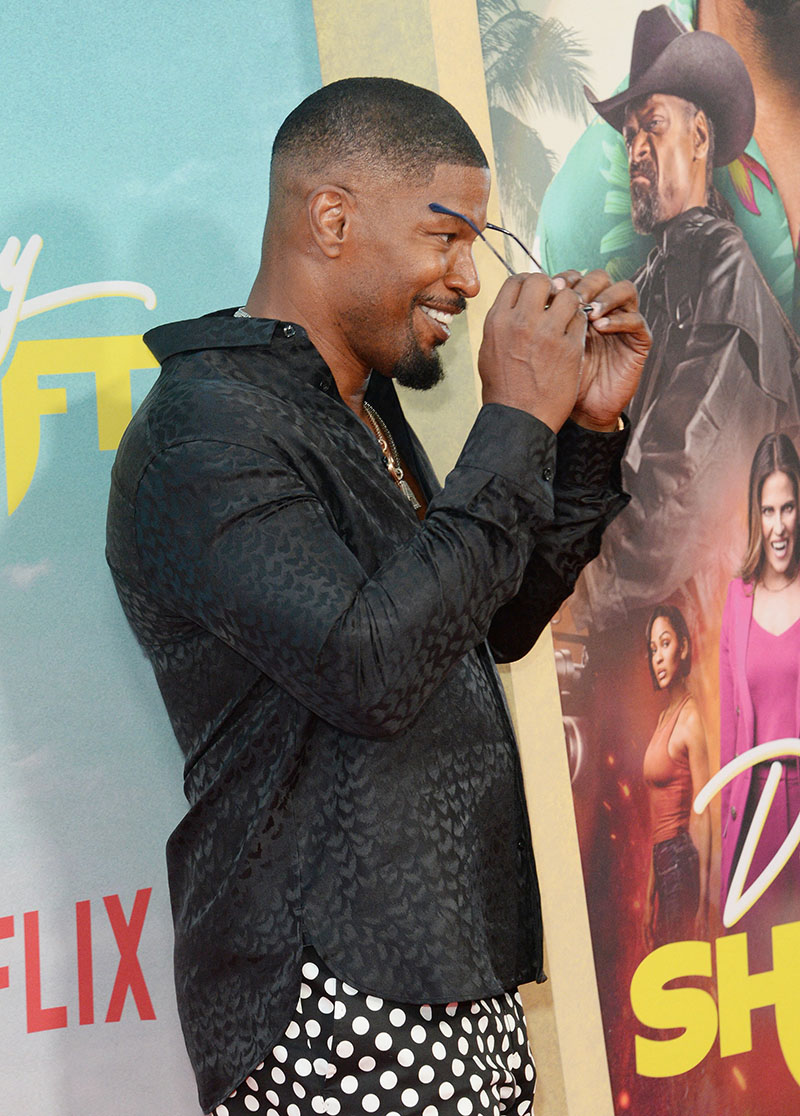 "We're talking to Jamie Foxx, his b*tch ass security starts pushing us," Chris said. "I said 'Dude do not touch me.' Pushed him lightly back said don't touch me. He comes up sucker punches me in the face."
Chris added: "The only reason I didn't rock him out is because I'm gonna be the one getting the battery charge."
Chris hinted that a lawsuit may be filed. "Sounds like a lawsuit waiting to happen," he said.
After the fracas, Jaime headed to the premiere of Day Shift, where he posed with rapper Snoop Dogg, Meagan Wood, Porscha Coleman and other stars.