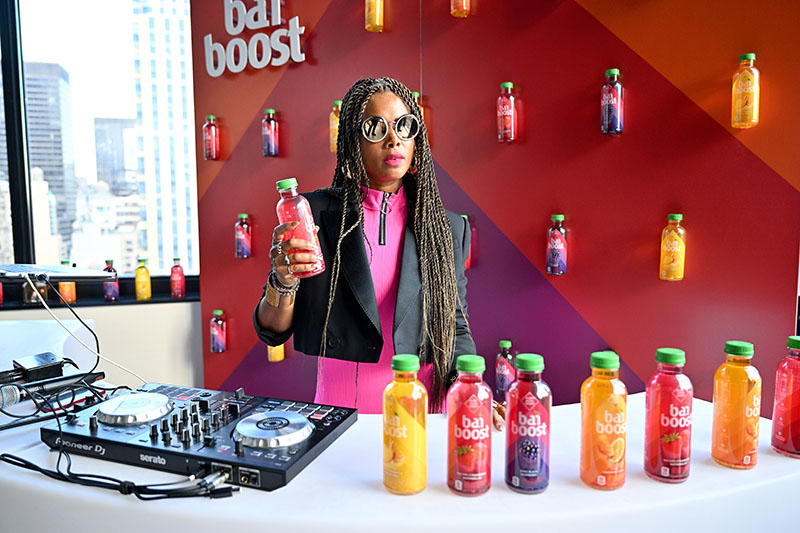 Bai Boost hosted a DJ workshop and Good Energy Event with singer Kelis and Coco & Breezy at The Daintree Rooftop restaurant in New York City on Tuesday, August 30.
Kelis wore a pink bodysuit with a black cropped jacket and white Chanel Calfskin Lace Up Logo Mid Calf Combat Boots. If you act quickly, you can buy a pair on sale for $1,750!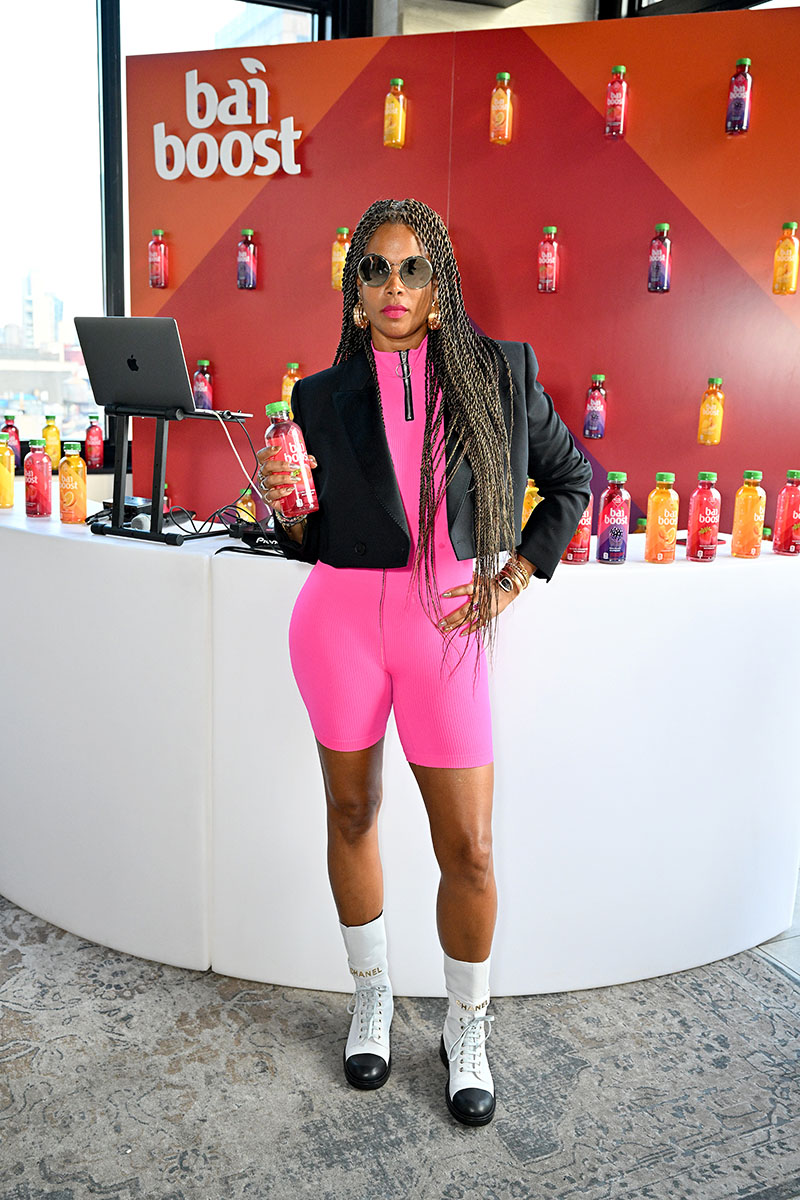 According to the company website, Bai Boost energy drink uses tea extract to provide a boost of energy. Each drink contains 110 mg of caffeine (as much as a cup of coffee).
Bai Boost is a low sugar antioxidant-infused drink with a good source of vitamin C and contains one gram of sugar per bottle.
Kelis made headlines in early August when she accused Beyonce of including her "Milkshake" sample in one of her songs without calling her first.

RELATED: Beyonce removes Kelis' sample from her track 'Energy'

"It's not a collab it's theft," an outraged Kelis told her followers on social media. She also blamed music producers Pharrell Williams and his Neptunes co-producer Chad Hugo.
Beyonce responded in typical fashion by snatching the sample from her album, Renaissance. She still hasn't called Kelis.