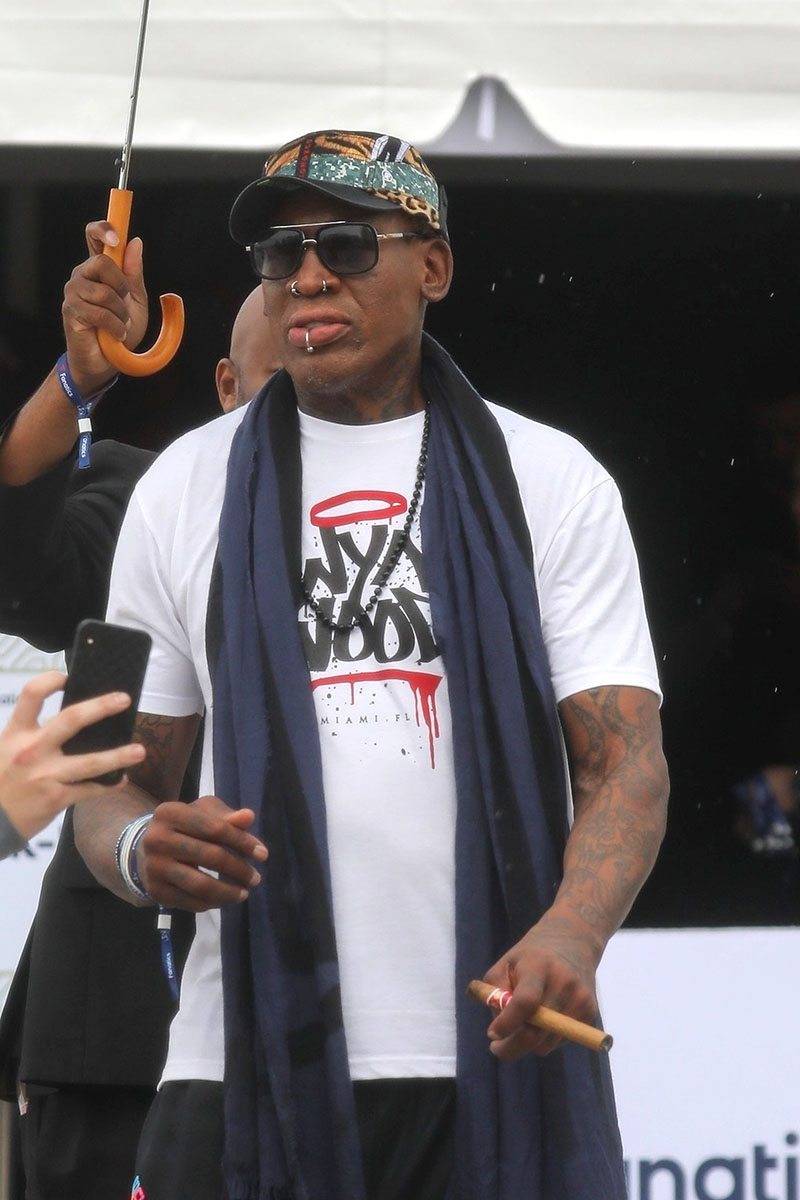 The Biden administration disapproves of Dennis Rodman's travel plans to Russia to negotiate for Brittney Griner's release from prison.
Over the weekend, Rodman, 61, told NBC News that he plans to meet with Russian President Vladimir Putin to ask for Griner's release.
"I got permission to go to Russia to help that girl," Rodman told NBC News in Washington DC on Saturday. "I'm trying to go this week."
Griner, 31, was recently sentenced to serve 9 years in prison for smuggling cannabis oil into Russia in mid-February. She began serving her sentence on August 4.

RELATED: Dennis Rodman is heading to Russia to negotiate Brittney Griner's release

It isn't clear who granted Rodman's approval to travel to Russia. The US State Department issued a travel advisory warning Americans not to travel to Russia.
A senior official with the Biden administration made it clear the White House did not approve of Rodman's travel plans.
"It is public information that the administration has made a significant offer to the Russians and anything other than negotiating further through the established channel is likely to complicate and hinder release efforts," the official said.
According to Yahoo! Sports, Rodman is very familiar with Putin.
The former NBA star traveled to Russia in 2014 at President Vladimir Putin's invitation. He later called Putin "cool."
Griner is pictured leaving a Russian court after her sentencing on August 4.
The US State Department offered to swap a Russian arms dealer for Griner and ex-Marine Paul Whelan who has been incarcerated in Russia since 2018 on espionage charges.