TMZ obtained surveillance video showing the moment Ludacris' manager Chaka Zulu was jumped by 5 thugs outside his Buckhead, Atlanta restaurant on June 26.
Zulu, 52, fatally shot 23-year-old Artez Benton and wounded another man before he was shot in the back.
Zulu turned himself in to the Fulton County Sheriff's Office on Sept. 13. He was charged with murder, simple battery and possession of a firearm during the commission of a crime. He is free on $300,000 bond.
Zulu's longtime friend, La La Anthony, was at the scene when the gang jumped Zulu after a verbal dispute.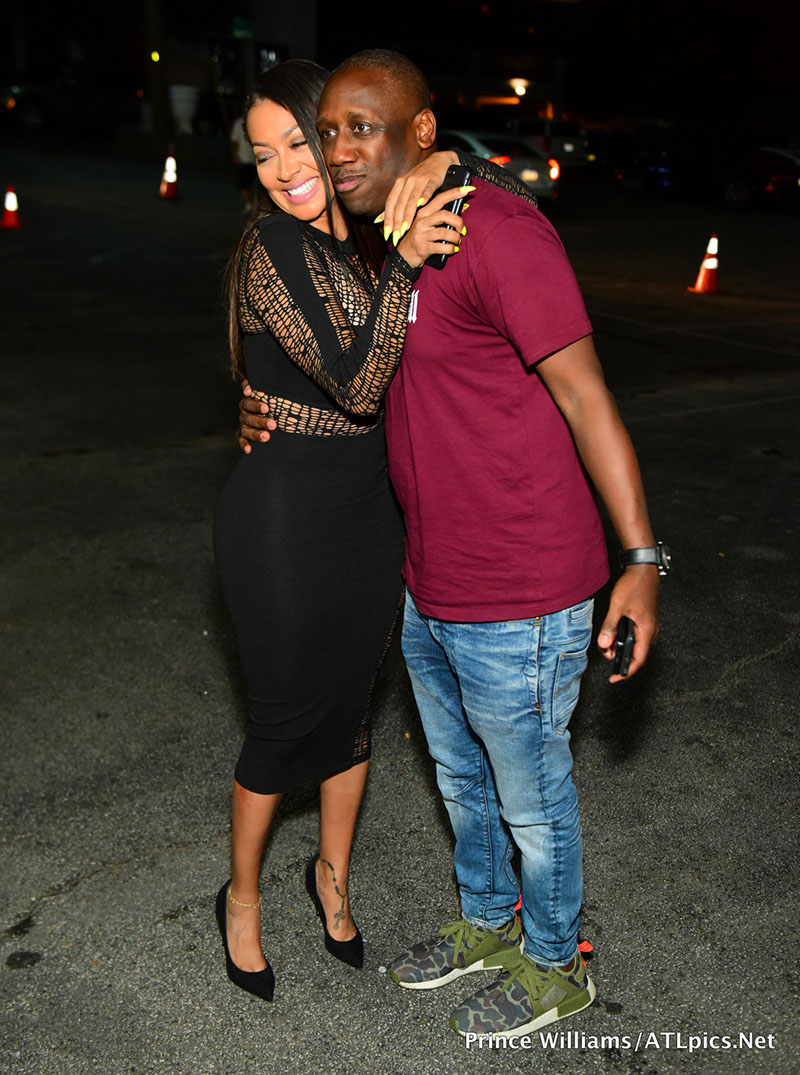 La La, 41, and Zulu are longtime friends. They met when she worked as a teenage DJ at Atlanta's Hot 97.5 radio station, alongside future rapper/actor Ludacris in the 1990s.
She attended a private party at Zulu's Apt 4B restaurant when an argument erupted after Zulu ordered Benton and his friends to leave because they weren't invited.
La La followed Zulu out into the parking lot and observed the 5 thugs attacking her friend.
The actress, who wore a sheer dress similar to this one, turned to run, but she tripped and fell on the ground. A man and woman helped her to her feet.
In a cell phone video that has since been scrubbed from the Internet, La La is seen comforting Zulu after he was shot in the back.
La La, who attended the Fendi Spring Summer 2023 Show in Milan, Italy, on Sept. 21, has not released a statement in support of her friend.
Zulu's attorney, Gabe Banks, called into the "Ryan Cameron Uncensored" show on Majic ATL on Thursday. Banks said he plans to ask Fulton County DA Fani Willis not to seek an indictment against Zulu.
Banks said the well-respected businessman was protecting his employees when he fatally shot Benton.
Watch the video below.