Prolific breeder NBA YoungBoy, real name Kentrell Gaulden, welcomed his 9th child with his 7th baby mama.
Earlier this month, the "Purge Me" rapper announced he was expecting his 9th biological child with fiancée, Jazlyn Mychelle.
He also debuted a music video for "Purge Me" that featured heavily pregnant Jazlyn holding their baby daughter.
In addition to the newborn, YoungBoy has five sons, including Kentrell Jr., his toddler with boxer Floyd Mayweather Jr's daughter, Iyanna, and three daughters.
He is also stepdad to one of his baby mama's sons – for a total of 10 kids.
YoungBoy has already caught up to prolific breeder Nick Cannon who has 9 children by 6 women. But Nick is expecting 2 more babies by the end of this year for a total of 11 children.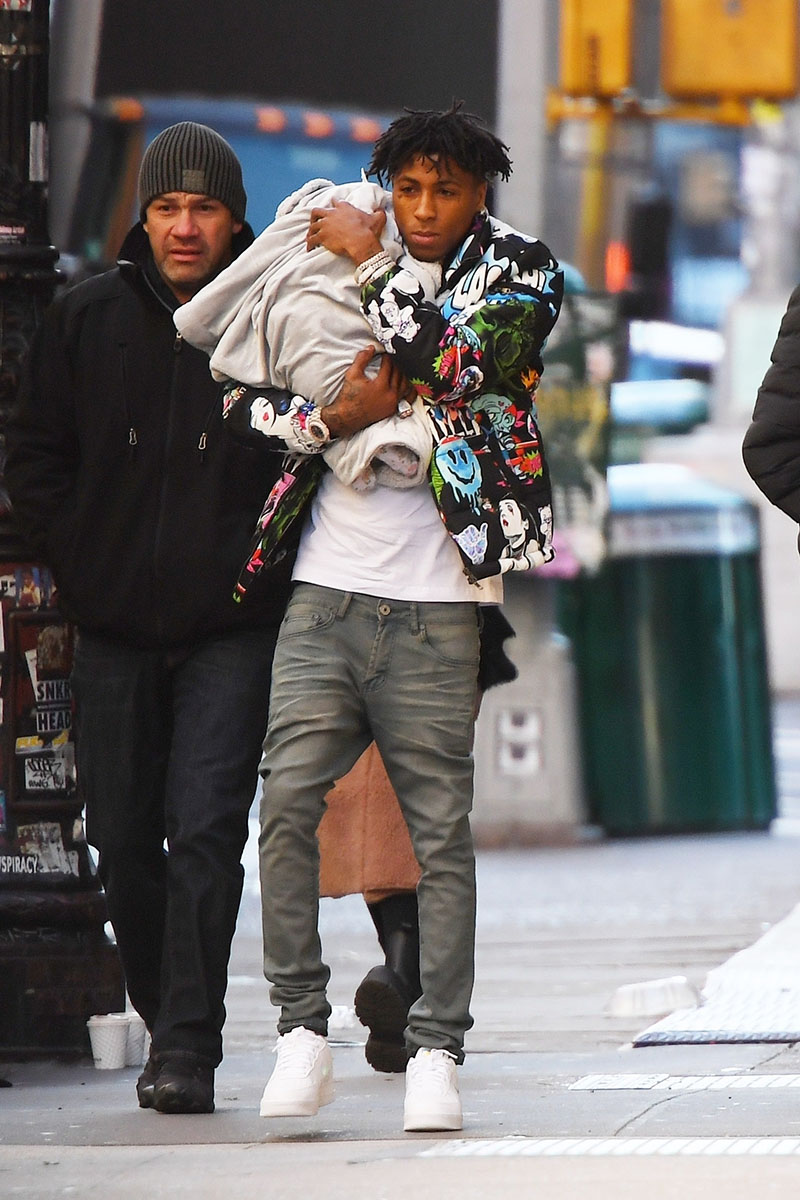 In a social media post in July 2021, YoungBoy explained how many children he'd fathered:
"Aye look, I got four little boys, right? Matter fact one of they birthday today. I got four little boys and I got one daughter, her name is Armani. I got one daughter on the way though, I got one daughter that was born, y'all gotta stop that weird shit."