Antonio Brown, president of Donda Sports, issued a statement in support of his boss Ye, formerly known as Kanye West, on Tuesday.
Brown commented publicly after NBA star Jaylen Brown and pro football player Aaron Donald ended their contracts with Ye's sports management company.
Jaylen (pictured right) and Aaron Donald abandoned Ye after The Gap, adidas, Balenciaga, CAA talent agency, Foot Locker, Ye's record label, and others ended their partnerships with Ye over his anti-Semitic remarks.
The stampede of corporate sponsors heading for the exits sent Ye's personal net worth plummeting from over $1 billion to just under $400 million.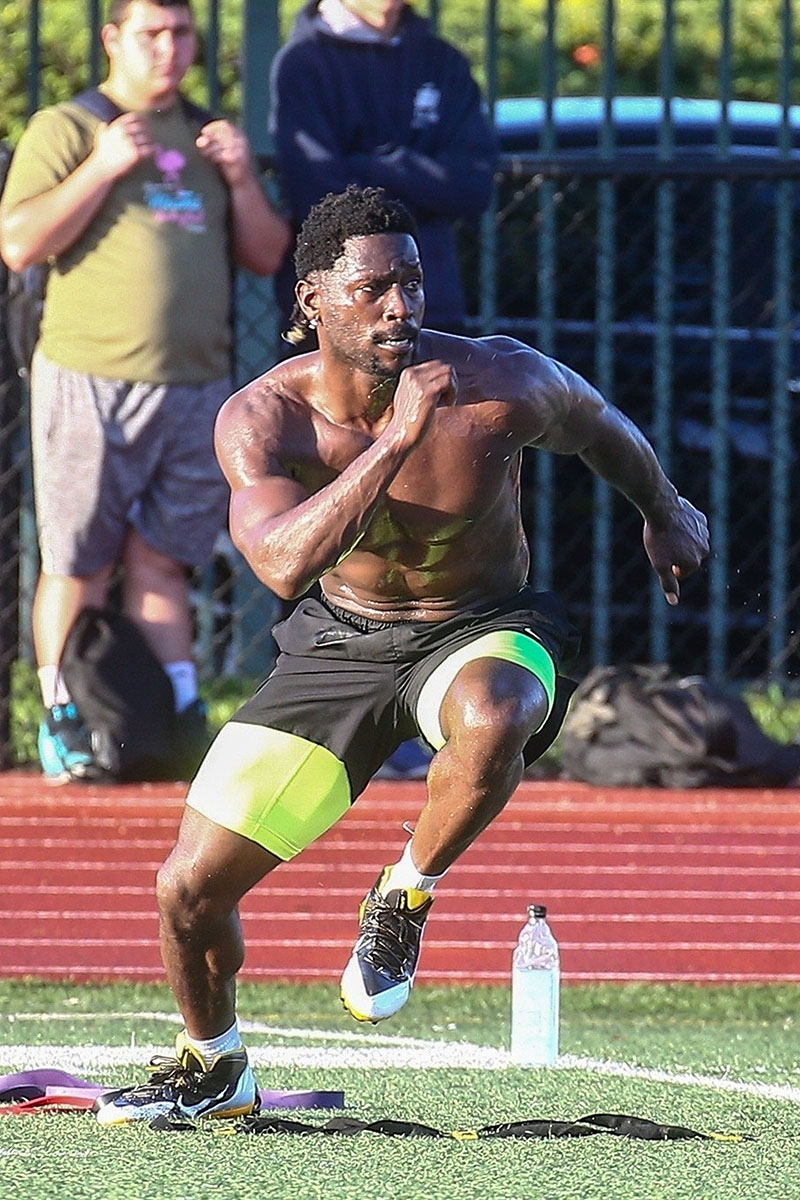 But not everyone is abandoning Ye.
In his official statement, Antonio Brown wrote:
"Over the past few weeks the world's reactionary and selective outrage at comments in the media made by my brother, Ye, have inflamed and sparked rampant conversation and reflection. I too have been able to reflect on statements that I and others in my circle have made that lack clarity in expressing my stance. The people and brands that have relentlessly profited from Black ideas and Black culture chose to distance themselves at a very specific time: a time that demonstrated their prioritization of certain groups over others."
Antonio Brown concluded his statement:
"As the President of Donda Sports, I remain.

"I remain true to the mission of Donda and our amazing staff and community.
I remain dedicated to helping clarify statements taken out of proportion by the media.
I remain committed to bringing new ideas, experiences, and designs to our world.
I remain in support of the humanity that is Ye."