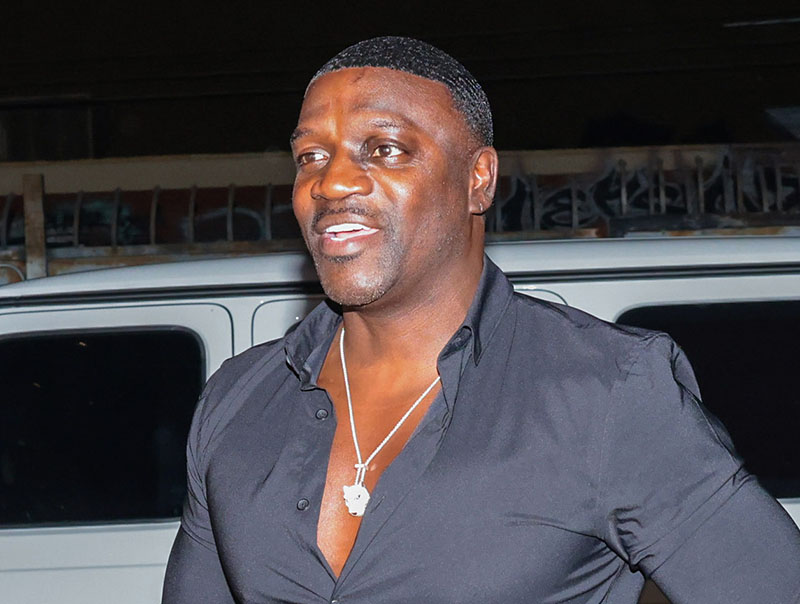 Akon reveals he traveled to Turkey to rejuvenate his receding hairline for a bargain price of $7,500.
The music producer and rapper isn't shy about letting the world know that he let his hair go and bought hair plugs.
In a sit-down interview with Bootleg Kev, Akon said Turkey is the best spot in the world for hair plugs, since similar hair plugs in America cost $50,000.
Akon, 49, said he tried to talk rapper Tory Lanez (pictured) into going to his guy in Turkey to get his hair plugs done.
Radio host Charlamagne shaved his head bald when his hairline went north. He showed his petty side by dissing Akon's honesty on the Breakfast Club morning show.
"Akon hairline looks ridiculous," he said. "It looks like it's connected to his eyebrows. And his hair looks so dark because most people's "Just for Men" is already the color of Akon. So Akon's hair dye has to be darker than he already is. It looks insane."
The list of male celebrities who have hair plugs or weave extensions includes LeBron James, Tyga, Nick Cannon, Lewis Hamilton, Jamie Foxx, Safaree Samuels and rapper Lil Durk.
Watch the video below.