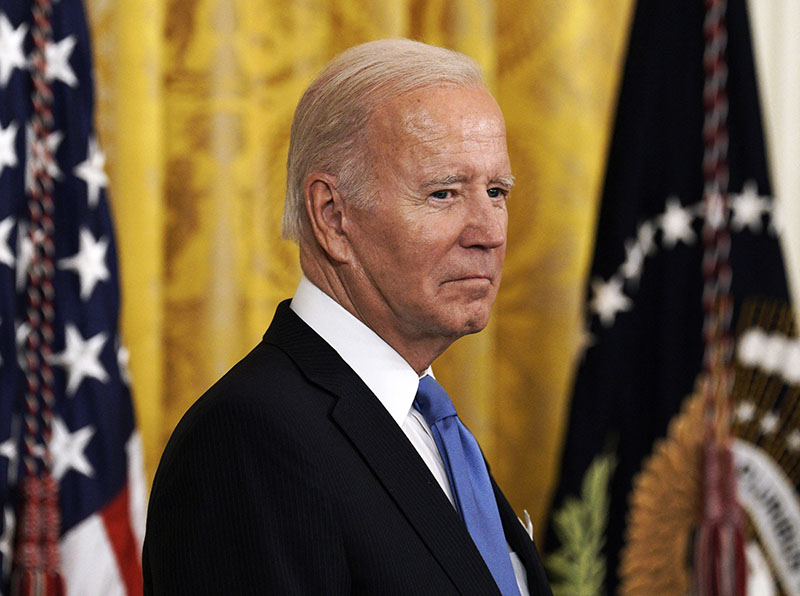 The White House banned cameras from President Joe Biden's bill signing on Friday, Sept. 30, apparently to avoid another slip-up.
Biden, 79, welcomed the family of Indiana congresswoman Jackie Walorski to a bill signing at the White House in honor of the state representative who died in a car crash in August.
Biden signed a bill naming a Veterans Affairs clinic in memory of the late congresswoman.
Cameras were banned after Biden mistakenly called out the Republican representative's name during a White House conference on Sept. 28.
"Jackie — are you here? Where's Jackie? — I think she was going to be here," Biden said, before adding, "She must not be here."
Embattled White House press secretary Karine Jean-Pierre said Walorski must have been on Biden's mind.
Now the White House press team has banned cameras from events where the leader of the free world might potentially speak.
Jean-Pierre explained that cameras were banned because the bill signing was a "personal moment" between Biden, other lawmakers, and Walorski's family.
"As you all know, we don't put every bill signing on the schedule," she said.
"The president has been looking forward to hosting the late representatives' family and other lawmakers to honor her legacy," Jean-Pierre said.