Nicki Minaj apparently unfollowed rapper Latto on Instagram after the 23-year-old rapper tweeted about a "hatin-ass artist" sabotaging one of her collabs.
Latto's tweet must have hit close to home for Nicki. Unfollowing a fellow rapper is a sign of disrespect and is not to be taken lightly.

READ ALSO: Latto Roasted for Explaining Her 'Sexually Liberated' Lifestyle to 9-Year-Old
s
Many say 39-year-old Nicki is jealous of Latto's success. Others say Latto has been "sneak dissing" Nicki for years.
Latto has previously insisted she's not picking sides in Nicki's drama with Cardi B.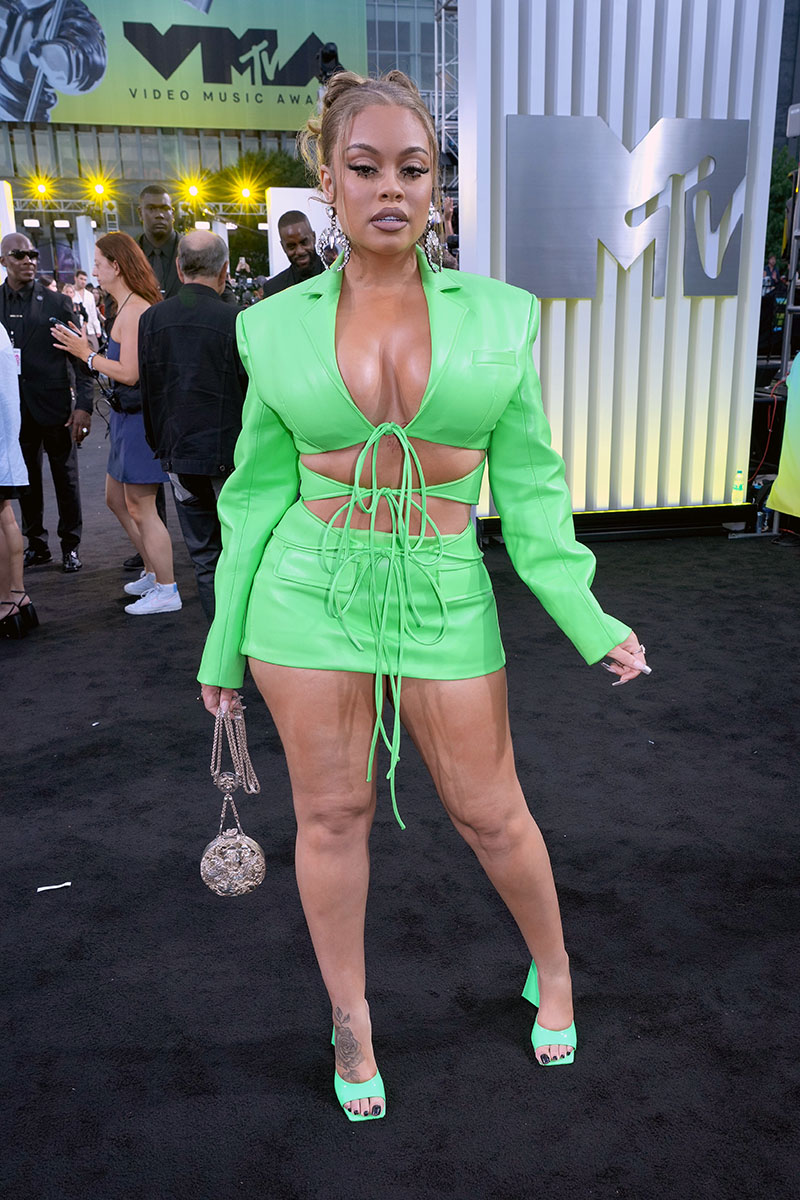 Just 2 years ago, Nicki praised the aspiring rapper on social media.
After retweeting a video of Latto showing her love, Nicki wrote, "my baby Big Latto. Sending all that love right back."
Latto couldn't contain her excitement. She said Nicki's comments meant the "world" to her, and she's been a fan of the "Barbie Tingz" rapper since she was 9-years-old.
Latto publicly said she loved both Cardi & Nicki but gets unfollowed by Nicki. We see who is keeping female rap feuds going and making them pick a side to be her "friend". and I use friend very loosely. Arms don't have a genuine friend bone in her big body. pic.twitter.com/DqJ7AZvOBU

— TOMORROW 2 OUT NOW (@CCardib2) October 2, 2022
My IG FAM informed me that Nicki finally unfollowed Latto. GOOD! It was overdue. She been sneak dissing Nicki & the barbz for YEARS. They try to paint a narrative that Nicki is bitter but I believe she TOO NICE. She be giving them a lot of passes. Then play VICTIM when she react pic.twitter.com/FpPYFdBBQl

— @TheFemaleRapGame on IG (@FemaleRapGame) October 2, 2022
So glad nicki unfollowed you. How do you as a "fan or friend" get on social media and interact CONSTANTLY with someone who has blatantly been evil towards nicki. You a fraud as well. And DNT give me the "I should be able to talk to who I want" you mad cause a feature.

— JUDD ASSISTANT (@QueenNickiPetti) October 2, 2022