Former Theranos CEO Elizabeth Holmes (C) was sentenced on Friday to more than 11 years in prison for masterminding a scheme to defraud investors.
Holmes, 38, was seen arriving for her sentencing hearing with her mother Noel Holmes (L) and her partner, hotel heir Billy Evans (R).
Holmes broke down in tears when the judge read her sentence. She will also serve 3 years of supervised release after she completes her sentence.
Prosecutors had asked the judge to sentence Holmes to the maximum of 15 years after a jury found her guilty on four out of 11 counts of fraud.
Holmes was the founder and CEO of Theranos, a blood testing startup company. Prosecutors say she lured investors with false data that her innovative Edison laboratory machines could run hundreds of blood tests from a single drop of blood.
In 2014 Holmes was featured on the cover of FORBES magazine as one of the richest people in America.
At 32, she was the youngest self-made billionaire in the world. Her share of the company stock was worth more than $4.5 billion.
In 2015 questions began to arise about Theranos' blood testing technology.
The Wall Street Journal published an article alleging that the majority of the company's lab tests were being run on third party lab machines.
Holmes shrugged off the allegations. "First they think you're crazy, then they fight you, and then, all of a sudden, you change the world," she told Jim Cramer on CNBC.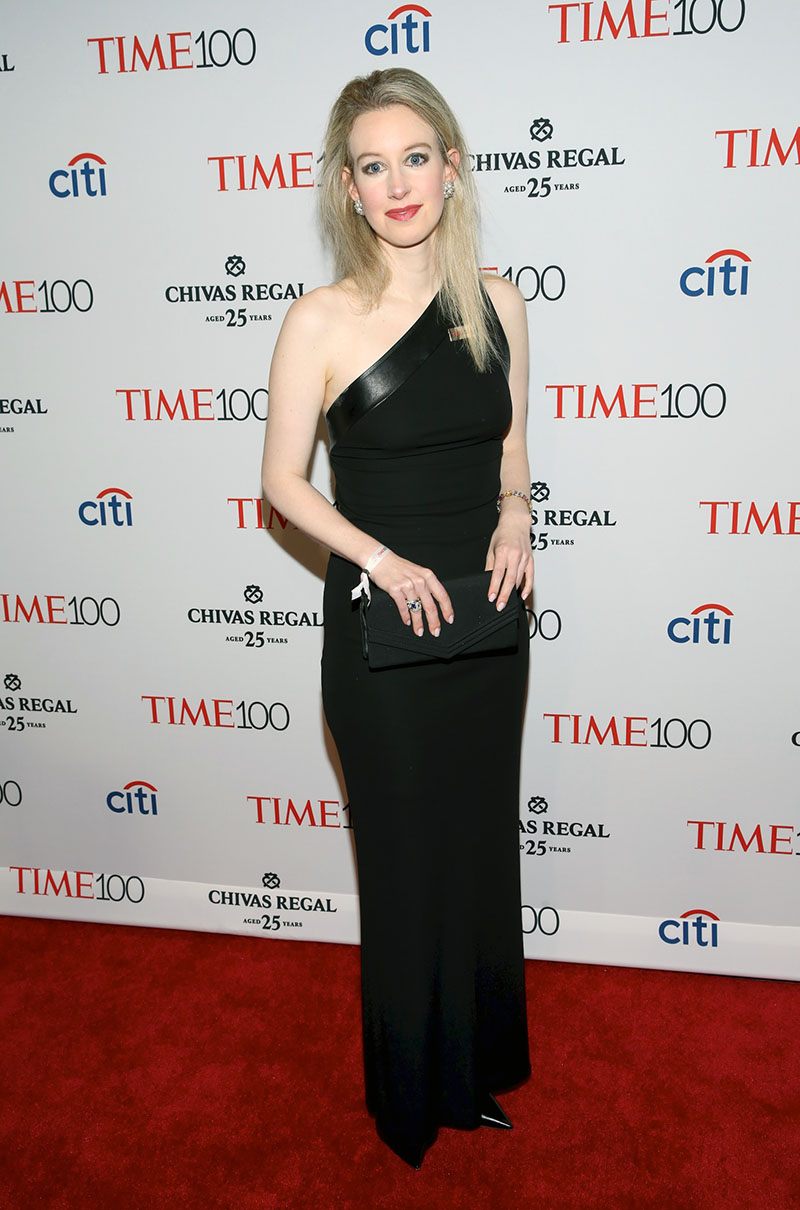 In 2016, after a series of surprise inspections, federal regulators shut down the company's laboratory, saying Theranos's inaccurate blood tests "posed immediate jeopardy to patient health and safety."
As the problems snowballed, Walgreens ended its business relationship with Theranos and filed a lawsuit. Walgreens eventually settled for 1/4 of their original $140 million investment in Theranos.
By October 2016, Holmes' net worth fell from $4.5 billion to $0.
In March 2018 the SEC charged Holmes and Theranos's former president, Ramesh Balwani, with defrauding investors of more than $700 million while advertising a false product.
Holmes' trial began on August 31, 2021 – after a year's delay due to the pandemic and her first pregnancy.
On January 3, 2022, Holmes was found guilty on four counts of defrauding investors.
She was noticeably pregnant with her second child when she arrived to court for her sentencing on Friday, Nov. 18.
Holmes was ordered to surrender on April 27, 2023 to begin serving her sentence in a federal prison.
Prior to Holmes's sentencing hearing, the judge was sent 130 letters from her family and friends, including Senator Cory Booker. Most of the letters pleaded for mercy for Holmes.
One of those letters was from Holmes' own aunt who said she invested in Theranos and her niece should serve time in prison.
Watch video below.