Amar'e Stoudemire was arrested and charged with child abuse after he punched his teenage daughter in the face for talking back and being disrespectful to her elders.
Stoudemire, 40, was booked into a Miami jail early Sunday morning. He is facing a domestic violence and misdemeanor battery charge.
The child abuse occurred just hours after he graduated with a master's degree from the University of Miami on Sunday.
The former NBA star who retired from the NBA in 2016, told police he "whooped" his daughter for talking back to her grandmother.
According to the Miami Herald, the girl told police that her father punched her several times in the face and continued to slap her when she talked back to him.
"You're talking back again," the 6-foot-10 father-of-four said, before he "punched her on the right side of her jaw," according to the police. Then he allegedly "continued slapping her on the left side of her body."
Police who were called to the scene observed blood on the girl's clothing.
"I observed blood stains on the victim's sweater and sweatpants," the arrest report said. The girl sent photos of her injuries to her mother.
"The mother of the victim showed me the photo she received from her daughter, which shows the victim crying and blood running down her face," said the police report.
The report said Stoudemire admitted hitting the child, telling police "she received a whooping from him for being disrespectful and a liar."
Stoudemire has four children with wife Alexis Welch. She is pictured in 2014 holding son Alijah and posing with daughters Assata (wearing pink skirt), and Ar'e, 2nd from right, and son Amar'e Jr., right.
Alexis and Amar'e were married in 2012 and he filed for divorce in 2018. But the divorce was dismissed in July 2019 after he failed to submit the proper documents to the court in a timely manner.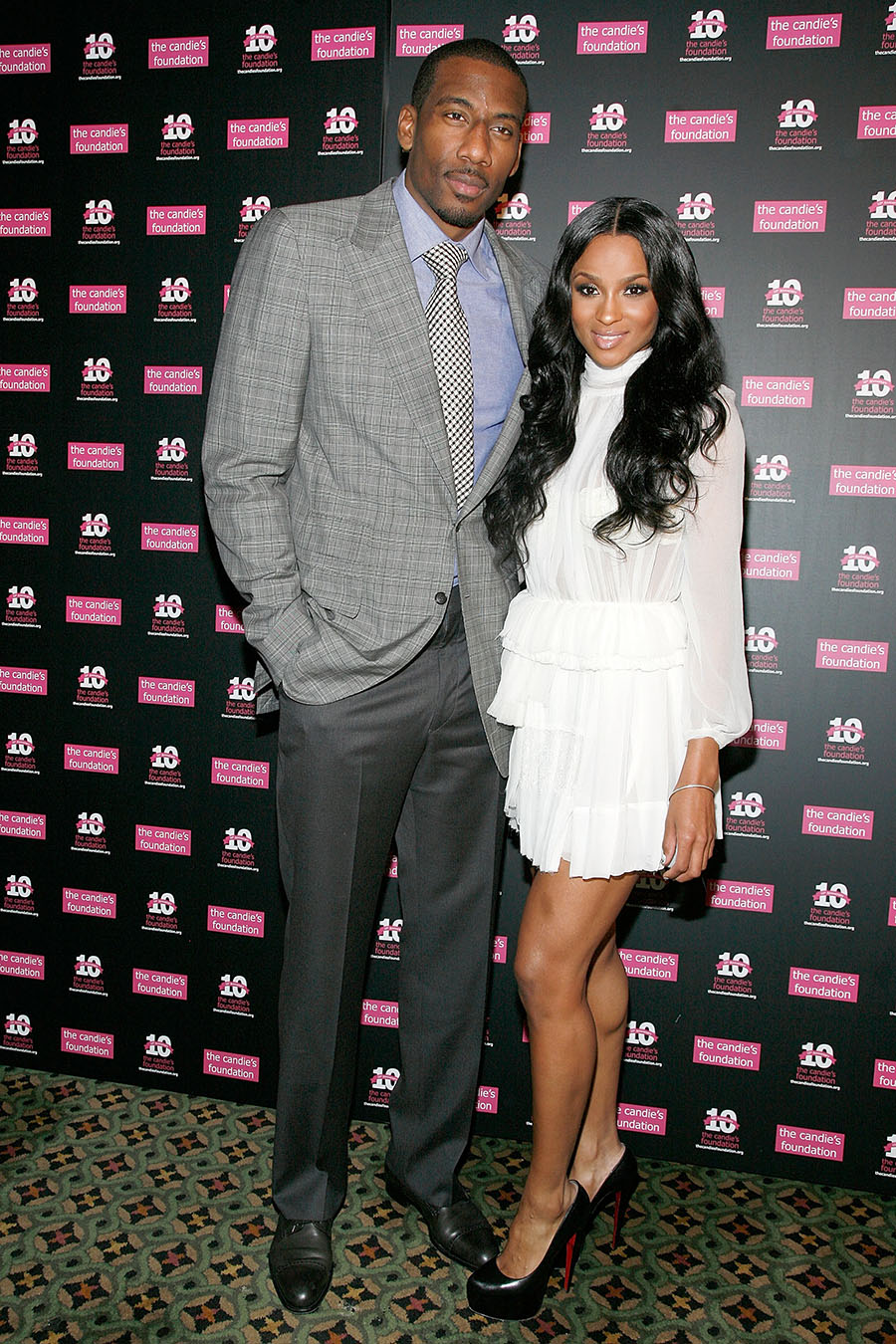 Stoudemire once dated pop singer Ciara Wilson, 37, (while still married to Alexis). He fathered his fourth child with Alexis in 2013 after splitting from Ciara, who is currently married to NFL quarterback Russell Wilson.
Stoudemire, 40, posted a $1,500 bond on Sunday, Miami-Dade jail records show.