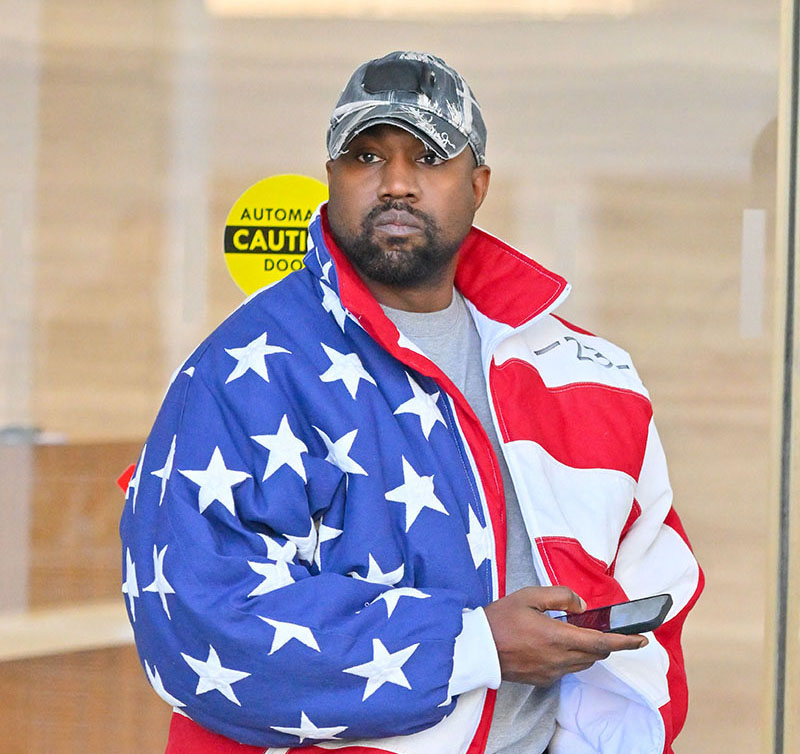 Ye, formerly known as Kanye West, was suspended on Twitter by Elon Musk just after midnight Friday.
The Twitter CEO first suspended Ye temporarily for accusing NBA star Chris Paul of sleeping with his ex-wife Kim Kardashian.
Ye posted a photo of Chris Paul and tweeted: "Let's break one last window before we get outa here [sic] I caught this guy with Kim. Good night."
Kanye been praising Nazi's all day and it took him leaking CP3 and Kim Kardashian for them to suspend his account. She maybe the most powerful woman on earth ???

— Papi Chulo (@MarkusKyler) December 2, 2022
There might be some truth to Ye's bombshell. According to Barstool Sports, rapper Drake tweeted this photo of his homies wearing CP3 jerseys while beefing with Ye back in September.
Drake was trolling Kanye all the way back in September.

Huge grudge guy. @PatBevPod pic.twitter.com/I8jOPtxUB9

— Barstool Sports (@barstoolsports) December 2, 2022
Many say Ye was permanently banned for tweeting a photo of Musk getting hosed down by Hollywood super agent Ari Emanuel on a yacht.
Emanuel previously called on corporations to cancel Ye for making anti-Semitic remarks.
Ye captioned the image, "Let's always remember this as my final tweet #ye24."
The tweet that got Kanye banned pic.twitter.com/C5PVlicjX1

— ? Da Troll (@RedBridgeTroll) December 2, 2022
Others say Ye was banned for posting a swastika inside the Star of David. The Star of David is a symbol of Jewish identity and Judaism.
BREAKING??- Twitter suspends Kanye West permanently after tweeting image that looks like a swastika inside the Star of David. ???? pic.twitter.com/9ST8GxPDtz

— Politix LIVE (@Politix_LIVE) December 2, 2022
Additionally, Ye expressed his admiration for Hitler during an interview with Alex Jones, owner of Infowars.com.
But Musk explained in a reply to political activist Kim Dotcom that he ultimately suspended Ye for "incitement to violence."